A few of my favourite things
This article first appeared in Style Magazine, January 2011
Tyson Stelzer
When Tim Kirk hosted a dinner to launch his new vintage Clonakilla wines at Sub Urbane on Mary St late last year, he did something I've never seen before. He spent most of the night pouring and talking up other people's wines instead of his own.
"This is an opportunity to celebrate the best vineyards in Australia," he announced as he poured Jeffrey Grosset's striking 2010 Polish Hill Riesling with the first course. Kirk has much to celebrate, himself the custodian of one of Australia's most distinguished vineyard sites just outside of Canberra. Here he makes the most renowned Shiraz Viognier in the country, which had just been promoted to the highest standard in the Langton's Classification of Australian Wine. With six outstanding wines in his new release, any other winemaker would have zealously upheld his own wines the focus of the night. But not Tim Kirk.
"Tonight is about the things I love," he explained, "about the great vineyards and the great wines. We need to get over our focus on European wines and stand up and be proud of our Australian wines. We have soils every bit as old and land every bit as complex as Europe, the only thing we're missing are the hundreds of years of viticultural history. We have winemakers just as passionate and vineyards on equally great sites."
He named Rick Kinzbrunner's Beechworth vineyard among these, and served its flagship wine, Giaconda Chardonnay 2008, a wine of tremendous concentration, energy and poise. Next came Bass Phillip's beautifully pure Premium Pinot Noir 2008 from Phillip Jones' Gippland vineyard. Tim recounted the way Jones had mentored him and inspired his love for wine.
Kirk introduced the deep and structural Wendouree Shiraz 2008 from the Clare Valley by suggesting that the great sites have great personality and the wine variety itself is simply the instrument through which it is expressed. Cullen's long-lived Diana Madeleine Cabernet Sauvignon 2007 from Margaret River illustrated Kirk's belief that cabernet does its best work in a maritime climate. Finally, Morris Old Premium Muscat showcased one of Australia's finest fortified wines.
Only two of Kirk's own Clonakilla wines were given a showing during the evening, first his intricately textured and spice-laden Vionier Nouveau 2010 and finally his spellbinding Shiraz Viognier 2009, sourced only from his own vineyard. "We make wines from other vineyards across the region but there's something special about our site that contributes an extra dimension to the wine," he explained.
Kirk's selfless initiative in championing Australia's finest vineyards made for one of the most engaging wine dinners that Brisbane has enjoyed in recent years. But there's an imperative here that runs much deeper. This is a story that must be told more often if the perception of Australian wine is to rise above the ocean of bulk wine and bargain quaffers that have eroded its global image.
Tyson's Picks
Clonakilla Viognier Nouveau 2010, $25
An expressive and intricately structured viognier with great texture and hints of grapefruit, pepper and guava.
Clonakilla Riesling 2010, $30
There's a cool, zippy edge to this crunchy riesling, as if you're biting into a pink lady apple, a nashi pear and a kaffir lime all at once!
Clonakilla O'Riada Shiraz 2009, $45
From vineyards throughout the Canberra region, this is a white pepper-accented shiraz with a floral lift, thanks to a drop of viognier.
Clonakilla Shiraz Viognier 2009, $100
This vineyard speaks with deep, black fruit tones, lifted fragrance of violets and musk, structured with the texture and focus to live very long indeed. An opulent and compelling Clonakilla.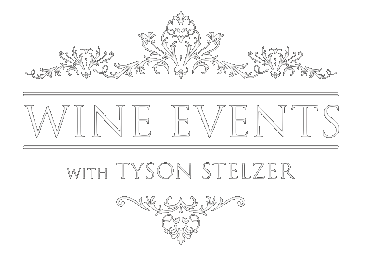 We'd love to add you to our list of friends so you're first to receive updates on all our upcoming dinners, tastings, tours, articles and books.