Corporate Wine Events
Tyson Stelzer will enliven any event with a wine perspective, from a structured boardroom wine tasting, hosted dinner, keynote presentation, informal client meet and greet, product launch or even a wedding. An accomplished presenter with 20 years experience presenting at international events in 12 countries, Tyson will educate and entertain audiences from 3 to 3000. His dynamic and informal approach encourages interaction, making wine enjoyable and unpretentious. Read more about Tyson.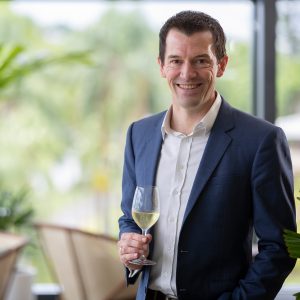 Sharron Turgeon is the Global Events Manager for Wine Events with Tyson Stelzer.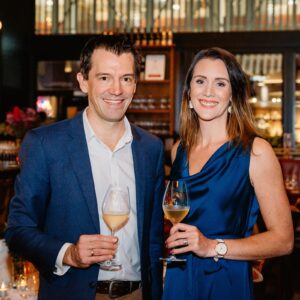 Tyson is a big brain on wine issues and an affable and engaging host.
Richard Douglas QC, Barrister-at-Law, Callinan Chambers
I've been hosting wine events since the 1990s and Tyson's event was simply the best event I have ever been involved with.
Natalie Fryar, Bellebonne Wines
Our event was a huge success and I have received more thank you emails from clients than any other event.
Kate Taylor, Head of Account Management FCM Travel Solutions
Tyson's quiet self-confidence is ever present. His professionalism and humility allow the wine to be the hero.
Dr Shymal Dhar, Greenslopes Plastic Surgery
In running wine events, Tyson's background as an educator puts him in a class of his own.
Dr Bill Medland, Medlands Orthodontics
We would definitely recommend Tyson as the preeminent wine communicator to host any type of wine event.
Michael Leong, Corrs Chambers Westgarth
Novice and more experienced wine lovers were catered for. It was unpretentious, not at all intimidating and made wine tasting accessible and enjoyable.
 Sarah, Guest at Tyson Stelzer Wine Event
Read more about wine events with Tyson Stelzer.