A night with Pol Roger's Laurent d'Harcourt – Chez vous! 19 June 2020
It's our great pleasure to invite you to welcome the principal of none other than Pol Roger to a tasting at your place!
The next episode in our webinar series welcomes Laurent d'Harcourt, managing director of a house that ranks as one of Australia's favourites.
Laurent's personal dedication sets Pol Roger apart as one of the most precise and pristine of all Champagne houses. He is intimately engaged with the grass roots of the company, to the point of spending the entirety of harvest visiting every grower and every one of more than 70 presses.
Our evening with Laurent will offer a very special and unique insight under the surface of this fabled house.
Together we will taste:
Pol Roger Brut Réserve NV
Pol Roger Brut Vintage 2012
Pol Roger Blanc de Blancs Vintage 2012
Pol Roger Cuvée Sir Winston Churchill 2009
As soon as you register, you will receive a download link with instructions (within your order receipt) for joining the Zoom webinar and a list of retailers across Australia who stock these and other Pol Roger cuvées, should you wish to purchase a bottle or two for the occasion. Laurent will also share insights into his other cuvées that you might wish to pop. To view stockists in advance click here.
When you register, there will be opportunity for you to share with us which cuvée you'll be drinking when you tune in, the names of anyone else who'll be joining you on the same device, and any questions you'd like to ask Laurent.
The webinar will be recorded for the exclusive future reference of attendees.
With lockdown restrictions beginning to lift, let's celebrate and pop a bottle or two of Pol Roger and continue our champagne journey together!
Laurent and I look forward to seeing you at your place from 8pm to 9:30pm AEST on Friday 19 June 2020.
Santé!
Tyson.
8pm – 9:30pm AEST Friday 19 June 2020
Zoom Webinar
$50 per device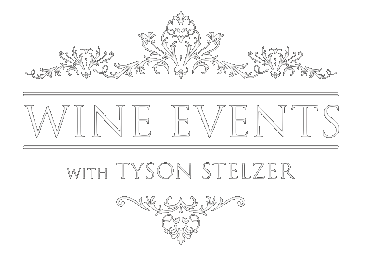 We'd love to add you to our list of friends so you're first to receive updates on all our upcoming dinners, tastings, tours, articles and books.