A night with Vitalie Taittinger – Chez vous! 12 March 2021
It's my great honour to invite you to welcome my great friend Vitalie Taittinger, recently appointed President of Champagne Taittinger, to a tasting at your place!
I have come to a deep admiration for Vitalie over the past decade in her role as Artistic and Marketing Director of her family house. She personifies more generously and naturally than anybody I know the spirit of champagne savoir-fare and no-nonsense, unpretentious sensibility.
It was when her father Pierre-Emmanuel launched a courageous buyback of his family house in 2005 that Vitalie chose to join the team alongside her brother Clovis. Together, they make Taittinger the last big, independent, family-owned house to uphold the family name not only on its label but in its management. Today, Taittinger commands a privileged place as Champagne's sixth largest house and largest family vineyard owner.
The commitment of this family and their team to refining their magnificent, chardonnay-led cuvées has been breathtaking, exemplified most profoundly in their legendary Comtes de Champagne 2008, one of the most anticipated and most outstanding champagne releases of the year.
Vitalie's promotion to President of Taittinger marks a significant milestone in the modern history of Champagne and I am very much looking forward to catching up with her and hearing all about her first year in the role.
Together we will taste:
Taittinger Brut Réserve NV
Taittinger Prelude Grand Crus Brut NV
Taittinger Les Folies de La Marquetterie Brut NV
Taittinger Brut Millésimé 2014
Taittinger Comtes de Champagne Blanc de Blancs 2008
As soon as you register, you will receive a download link with instructions (within your order receipt) for joining the Zoom webinar and a list of retailers across Australia who stock these and other Taittinger cuvées, should you wish to purchase a bottle or two for the occasion. Vitalie will also share insights into other cuvées that you might wish to pop.
A list of independent retailers across Australia currently stocking these and other Taittinger cuvées can be viewed here. New stock was due to arrive in Australia late November but this has been delayed slightly, with stock now being available in January 2021. Taittinger Comtes de Champagne Blanc de Blancs 2008 will be in limited supply and we would advise securing this cuvée promptly! 
When you register, there will be opportunity for you to share with us which cuvées you'll be drinking when you tune in, the names of anyone else who'll be joining you on the same device, and any questions you'd like to ask Vitalie.
The webinar will be recorded for the exclusive future reference of attendees.
Let's celebrate and pop a bottle or two of Taittinger and continue our champagne journey together!
Vitalie and I look forward to seeing you at your place!
Santé!
Tyson.
8pm – 9:30pm DST Friday 12 March 2021
7:30pm – 9pm SA | 7pm – 8:30pm QLD | 5pm – 6:30pm WA
Zoom Webinar
$50 per device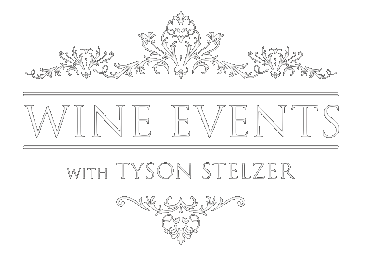 We'd love to add you to our list of friends so you're first to receive updates on all our upcoming dinners, tastings, tours, articles and books.