Aussie wines with screw caps challenge opinions of international wine experts
Australian wines have challenged the views of leading wine experts at Italy's biggest annual wine fair, Vinitaly in Verona this week, who say screw capped wines are inferior.
Australian wine writer and presenter Tyson Stelzer, who was named International Wine & Spirit Communicator of the Year 2015 at a gala dinner to open the fair, presented five mature flagship Australian red wines under both cork and screw cap in a blind tasting.
In a surprise twist, a panel of international wine professionals voted the screw-capped wines ahead of the corks.
"The result was ground-breaking for Italy, where screw caps remain controversial and until recently have been prohibited on the country's top wines," Stelzer said.
He says the tasting was significant for Australia, whose global reputation as a fine wine producer relies upon overcoming the misconception that screw caps are inferior.
Venice sommelier Annie Martin-Stefannato admitted "we will have to change our mindset".
The wines presented showcased some of Australia's most ageworthy and respected reds, including Henschke Hill of Grace Shiraz 2004, Cullen Diana Madeline Cabernet Sauvignon Merlot 2004 and 2005, Yalumba The Signature Cabernet Sauvignon Shiraz 2003 and Brokenwood Rayner Shiraz 2001.
Panama wine expert Fabrizio Cezzi was impressed with the ageing of the wines under screw cap.
"I did not expect that they would age so well – even better than under cork, it really surprised me."
Argentina sommelier Ariel Morales agreed, saying the tasting demonstrated that red wines can mature reliably under screw cap.
"We have seen that the screw cap can be very important for the evolution of wine, not only for young wines, but for long ageing."
Stelzer says no other country has mature reds of this calibre under screw cap.
"These wines have the potential to break down prejudices, as this tasting has demonstrated."
Stelzer was named the joint winner of the International Wine & Spirit Competition (IWSC) Communicator of the Year 2015 alongside US restaurateur and Masterchef judge Joseph Bastianich.
Sponsored by VinItaly, the accolade is awarded annually to highlight "an individual who demonstrates exceptional contribution to increasing awareness of wine and/or spirits."
IWSC general manager Ewan Lacey remarked of this year's winners: "Both Joseph and Tyson are worthy winners. They both have very different achievements in the drinks industry and are leaders in their field."
Stelzer says it's a tremendous honour to receive this recognition.
"As a communicator I am just a voice for the great stories of the people behind the wines, and it's to them that the true honour is deserved."
For interviews and high resolution photographs:
Kirstie Bedford, M: 0437 455 001 E: kirstie@kdjmcommunications.com.au
Tyson Stelzer
Tyson Stelzer is the author and publisher of 14 wine books. As an international speaker, he has presented at wine conferences in six countries. Tyson is a regular judge at wine shows in Australia and is a co-creator with UK wine writer Matthew Jukes of The Great Australian Red competition. He is Australian Wine Communicator of the Year 2013, International Champagne Writer of the year 2011, and has an annual global readership of more than four million people. Tyson is the author of The Champagne Guide, the benchmark global reference to champagne. He is the host of the groundbreaking new television series, People of the Vines, with Season 1: Tasmania currently screening on Qantas and Virgin in-flight and Season 2: Barossa in production to premiere in late 2015.
This week Tyson was named named International Wine & Spirit Communicator of the Year 2015 at Vinitaly, one of the world's leading wine events, held annually in Verona.
Tyson Stelzer, M:0402 821 230, E: stelzer@winepress.com.au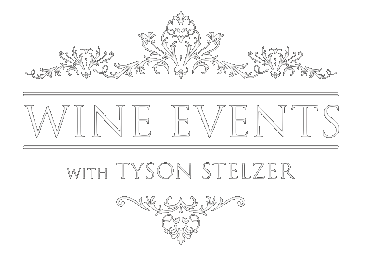 We'd love to add you to our list of friends so you're first to receive updates on all our upcoming dinners, tastings, tours, articles and books.