Australia: Restructure or Uproot
This article first appeared in Spectator, 2009
Tyson Stelzer
More than one-sixth of Australia's vineyards are unprofitable and supply exceeds demand by more than twenty percent, according to a frank new report from the nation's leading peak bodies.
Entitled the 'Wine Restructuring Action Agenda,' the report suggests that the nation's wine industry is suffering its toughest period in two decades. Released to all winemakers and grape growers last month, it was compiled jointly by The Winemakers' Federation of Australia, Wine Grape Growers' Australia, The Australian Wine and Brandy Corporation and The Grape and Wine Research and Development Corporation.
The report highlights a surplus in excess of 100 million cases, suggesting that this will more than double in two years at current rates of production. Excess annual production equates to between 20 000 and 40 000 hectares of vines, equivalent to total sales to the UK, Australia's second largest export market after the US.
"Structural surpluses of grapes and wine are now so large that they are causing long-term damage to our industry by devaluing the Australian brand, entrenching discounting and undermining profitability," the report says.
Ambitious sales growth hopes are not expected to absorb more than one-quarter of the excess, and natural attrition of production due to drought, water shortages and climate change is estimated to provide no more than ten percent of the required reduction. The report concludes that "it is imperative that the grape supply capacity corresponding to the uncompetitive surplus be retired from the wine industry."
"It's not as simple as saying that we have twenty percent oversupply so therefore twenty percent of vineyards must come out," explains Stephen Strachan, Chief Executive of The Winemaker's Federation of Australia. "This report is more about structuring the industry for the coming decades in order to get out of the cycle of excess fruit ending up as cheap wine."
High cost structures in many regions have led to uneconomic fruit, threatening the viability of vineyards and wineries. "The industry must restructure both to reduce capacity and to change its product mix to focus on sales that earn viable margins," the report states. "Tough, informed decisions must be made by individual growers and wineries, from as early as the 2010 vintage." For some growers, this will mean changing varieties, reducing running costs or increasing fruit quality. Others may need to remove unprofitable vineyards or leave the industry altogether.
The impact will hit some regions harder than others. "For the Barossa it's not like we have a large oversupply," says Sam Holmes, CEO of the Barossa Grape and Wine Association. He estimates that twenty percent of Barossa fruit is sold at unprofitable prices. "If you're growing low grade fruit in the Barossa you're just not going to survive," he says. "We need to respond by working with unsustainable growers to decrease their cost of production or increase the quality and price of their fruit."
Others are less convinced of the merits of the report. "Even if we removed 20 000 hectares of vines tomorrow, we're not going to fix the global oversupply," says Shay McQuade, General Manager of the Riverland Wine Industry Development Council, which oversees one quarter of the nation's wine production. "If we reduced the global oversupply by one percent, Chile or Argentina could reverse that in no time."
For McQuade, the solution is to grow sales by changing the attitude of the market. The Riverland has recently developed its own 'Strategic Plan for Wine Industry Development', which focuses on building the market to increase demand rather than addressing supply.
This approach challenges the intention of the report, to "dispel any notion that the industry can trade its way out of its current problem." Discussions are set to continue as the peak bodies liaise with regional associations and individual growers over the coming months to assess regional data and examine the performance and viability of individual vineyards.
"We're not telling anyone what to do," explains Strachan. "We're here to offer one-on-one support for wineries and growers, to help them with ongoing decision making." But he emphasises that this is not simply a matter of increasing market demand. "We are concerned about building a sustainable future for regions like the Riverland who face real challenges such as an increasing cost of water. Grapes that end up as 'three bottles for nine quid' in UK are not profitable. Someone in the value chain is losing money and at the moment that's the grape grower."
Alongside increasing water prices, the report highlights a number of factors as weakening the outlook for Australia's long-term global competitiveness, including unfavourable exchange rates and increasing labour costs. It also suggests that Australian wine producers are likely to face higher costs for carbon emissions trading than their international commodity wine competitors. The release of the report coincides with vigorous debate in the Australian senate over Prime Minister Kevin Rudd's Carbon Pollution Reduction Scheme and Emissions Trading Scheme, as Australian wine producers brace themselves for increased costs associated with environmental sustainability.
In the short-term, Strachan estimate that Australia's 2010 vintage will be smaller than 2009 in spite of higher yield projections. "A number of larger wineries have indicated that they are lowering their requirements, so there are growers out there who produce grapes that won't be processed," he says. "This will mean that many growers are faced with some tough decisions."
The pressure of oversupply has been felt across the wine world this year, exacerbated by a decrease in global consumption. A new EU compensation scheme to encourage growers to abandon uneconomical vineyards has led to an estimated 73 000 hectares of vines removed in Europe already this year.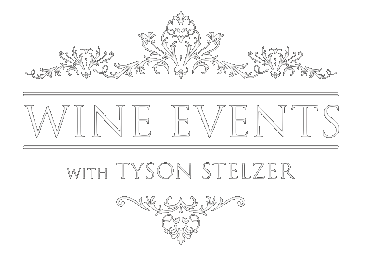 We'd love to add you to our list of friends so you're first to receive updates on all our upcoming dinners, tastings, tours, articles and books.