Australian growers in shock over Albariño identity crisis
This article first appeared in Spectator, 2009
Tyson Stelzer
Australian growers are shocked over an announcement this week that the majority of the country's plantings of the Spanish variety Albariño are, in fact, the French variety Savagnin Blanc. The mix-up was revealed by DNA profiling conducted by the CSIRO (Australia's Commonwealth Scientific and Industrial Research Organisation), the body responsible for importing and releasing large numbers of the vines into Australia.
The authenticity of the vines was first called into question last year following a visit by French ampelographer (grape identification expert) Jean-Michel Boursiquot, who suspected that the Albariño vines appeared to be Savagnin, an obscure variety cultivated almost exclusively in the Jura in eastern France, where it produces the sherry-like vin jaune.
The CSIRO subsequently compared DNA samples from both varieties in Spain with those believed to be Albariño from its own collection and found a match with Savagnin. The study concluded that wines produced from vines sourced from this collection cannot be described as Albariño.
The announcement this week has commercial implications for the estimated dozen examples of the variety made in the country. Those sourced from this material will be required by law to tested, repackaged and relabelled.
"There will be repercussions for us financially," said Barossa Valley winemaker Damien Tscharke, the country's first and largest commercial producer of the variety, who has significant volumes labelled and ready for release under his Tscharke brand, including a major shipment destined for the US.
Tscharke's vines were sourced in 2001 from the CSIRO, the major source of Australia's plantings of the variety, as were those of McLaren Vale producer Chapel Hill. "We've had it sitting in tanks awaiting the announcement, scratching our heads and wondering what we're going to do with it," said Chapel Hill winemaker Michael Fragos. "We'll just have to label it for what it is, market it as a new variety and see how it goes."
Most other producers say they will take a similar approach and continue to produce the variety, which has recently risen to popularity in the Australian market. The vines' ability to tolerate drought and heat makes it one of the most sustainable emerging varieties for the Australian climate, and this has encouraged further planting.
Tscharke quoted one unnamed grower who planted it for the first time this year as saying,
"I really don't give a s**t if it's Albariño or Savagnin – whatever it is it's performing really well, consumers love it, so we're going to stick with it."
Others are more concerned about its name. Dr Andrew Pirie, chief executive at Tamar Ridge in Tasmania, will continue to produce the variety, but says he would prefer the name to have an 'A' in front of it. As would Tscharke, who has worked for a decade to pioneer the variety in Australia.
"It has come as a shock to me, and to other producers of this popular variety, that Albariño has been commercially released in Australia by the CSIRO possibly not true to type," he said. "It puts a lot of doubt in consumers' and retailers' minds about the variety." Tscharke has decided to undertake his own investigations into its identity, which it is not as black-and-white as it may seem.
"The CSIRO has conducted objective testing, so we can't dismiss it," he said, "but when I look at the vine and at the wine everything suggests that it is Albariño." He points to the characteristics used to identify Albariño in Spain as consistent with his Barossa Valley vines: "Albariño clusters are conical and have wings whereas Savagnin clusters are cylindrical; Albariño has two clusters per fruiting branch while Savagnin only has one; and Albariño contains two seeds per berry, whereas Savagnin has one," he explained.
The situation is further complicated by the tendency of vines to mutate and adapt to their environment. Peter Lehmann Wines viticulturist Nigel Blieshke has found that some of his Albariño grapes have two seeds and some have one – and his vines were not sourced from the CSIRO, and hence not likely to be subject to the identity controversy.
Both Albariño and Savagnin are genetic mutations of the Traminer variety, part of a family surrounded by well-documented identity confusion in many parts of the world, including Spain. It's been suggested that the notorious genetic instability of this group means that it would be better regarded as a family of related clones rather than distinct varieties. This may be a subtle distinction, but it could have worldwide commercial implications for what a wine is permitted to be named and how it may be labelled. At a time when DNA testing is becoming commonplace, such distinctions are likely to become increasingly significant.
The CSIRO testing found differences between the DNA profiles of Albariño and Savagnin samples obtained from Spain. This finding disagreed with a 2002 Italian study by Imazio et al, which found the two varieties to be genetically identical, supporting the idea that Albariño may have originally came to Spain and Portugal as Savagnin cuttings from Eastern France.
"There has been some question as to whether some Albariño vines in Spain are Savagnin," Fragos pointed out.
"You have to go back to the original source," added Eden Valley grower Jim Irvine (Irvine Wines), "and if the Spanish can't tell the difference, how the hell can we?!"
The original identification of the cuttings would have been made in Spain, not in Australia. There has been suggestion that the source of the vine material in Spain may be required to be audited, and this opens up all manner of potential implications.
Viticultural consultant Dr Richard Smart raised concerns over which Australian body has the responsibility for administering correct varietal identification. "It has not been possible for more than 10 years to find out which varieties have been imported into Australia, and there is no national germplasm collection to act as reference," he explained. "Is this an appropriate situation for a wine sector in which alternative varieties might help restore a competitive edge?"
For Tscharke, the big question is not whether his vines are Savagnin, but whether they are, at the same time, Albariño. "At what point can you say that the clones are different grape varietals?" he asked. "I think it's strange that the CSIRO can come out and say in just a few weeks that these are not the same varietal."
Tscharke will call a meeting this week with South Australian and Victorian producers of the variety. "I'm going to try to take the lead on this and get support from other producers to embark on our own testing and determine the truth of the DNA of this cultivar," he said. "I'm certainly not going to walk away from this variety. What we've grown this vintage is what I have always dreamed of some day producing. I just want to bottle it and get it out there – but first I need to find out what to label it!" Whatever that might turn out to be.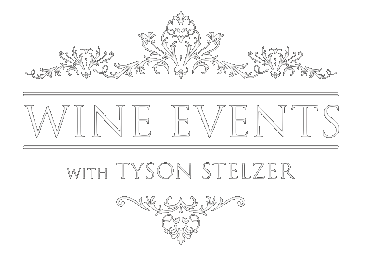 We'd love to add you to our list of friends so you're first to receive updates on all our upcoming dinners, tastings, tours, articles and books.