Broaden your wine horizons
Get ready to experience wine like you've never known it.
Every Friday and Saturday night my phone vibrates with calls and text messages from mates. They're in a bottle shop or pouring over a wine list and they've got to get it right. They're geared up to spend a little more if they need to, but only if it's worth it.
This site is for them, and for everyone else who wants to drink better wine. To kick things off at a cracking pace, I've gone through every wine I've tasted in recent months and assembled a list of the best-of-the-best. This is a roll call of heroes for those special moments when it's time to take things up a level. You won't find many sub-$20 bargains here (we'll save that list for next time). Instead, you'll discover benchmark wines in every style from Australia, New Zealand and the world. 129 wines happened to step forward, more than enough to cover every Friday and Saturday night for the next year!
Pinot Noir leads the charge as the most thrilling red wine category in Australia and New Zealand at the moment. If you haven't discovered the charms of this beguiling grape, there's no better time to begin your journey and no better place to embark than this list of twenty-five hauntingly enchanting wines. Don't read too much into the fact that this list is dominated by our friends across the Tasman, except that they're more active than Aussie winemakers in hosting tastings in the early months of the year!
Riesling leads the whites, and you can read into this anything you like, because this is categorically Australia's best value wine. The 2009 vintage was the strongest in years and you'll still find the best of them kicking around the shelves because the rest of the world is yet to wake up (shhh!).Shiraz is not far behind Pinot in this list, but come the winter months there will be plenty of new releases to close the gap. There is a simple reason that Australia is more famous for Shiraz than any other variety – this country makes more great Shiraz than anything else. We produce so much of it that we also make more dull Shiraz than anything else, too. Stay tuned and I'll point you in the right direction. Busy times ahead!
Australia claims exactly two-thirds of my list, with New Zealand snaring the majority of the remainder. France pulls in next, thanks, largely, to Champagne. If you're slapping more than $50 on a decent bottle of fizz, Champers is still your number one choice. Under this price, you can find some great local contenders, and look out for one particularly special bottle in my list.
There's more wine than ever landing in Australia from Italy, Germany, Austria, Spain and Portugal at the moment, and these countries are the flavour of the minute. Just because it's expensive and hails from an exotic place with an unpronounceable name doesn't make it decent booze. I taste an awful lot of awful imported wine. These countries aren't strongly represented in my list but the wines that did make the cut are here because they rocked my world. Save your shekels (or Euros) and treat yourself – these wines will expand your horizons.
Shove this list in your purse, download it to your iphone or scratch it up your arm. And I look forward to peaceful Friday and Saturday nights.
Tyson Stelzer.
Next time: The top 100 wines under $20.
Cabernet Sauvignon
Wendouree Cabernet Malbec 2008 $50.00
Grosset Gaia Clare Valley 2007 $60.00
Vasse Felix Heytesbury Margaret River 2007 $70.00
Cape Mentelle Margaret River Cabernet Sauvignon 2006 $84.00
Howard Park Abercrombie Cabernet Sauvignon 2007 $85.00
Houghton Jack Mann Cabernet Sauvignon 2004 $110.00
Clarendon Hills Hickinbotham Cabernet 2006 $121.00
Penfolds Bin 707 Cabernet Sauvignon 2007 $190.00
Penfolds Cellar Reserve Barossa Valley Cabernet Sauvignon 2006 $199.00
Chardonnay
Penfolds Thomas Hyland Chardonnay 2009 $22.00
PHI Lusatia Park Chardonnay 2008 $55.00
Moss Wood Margaret River Moss Wood Vineyard Chardonnay 2008 $57.00
Kooyong Single Vineyard Farrago Chardonnay 2007 $58.00
Ata Rangi Martinborough Craighall Chardonnay 2008 $60.00
Penfolds Reserve Bin 08A Chardonnay 2008 $90.00
Leeuwin Estate Art Series Chardonnay 2007 $95.00
Penfolds Yattarna 2007 $130.00
Louis Jadot Corton Charlemagne Grand Cru Domaine Heritiers 2006 $285.00
Other Reds
Pizzini Il Barone King Valley Cabernet Shiraz Sangiovese Nebbiolo 2005 $45.00
Poliziano Vino Nobile di Montepulciano DOCG 2006 $60.00
Luke Lambert Reserve Heathcote Nebbiolo 2007 $65.00
Vietti Barbera d'Alba Scarrone DOC 2006 $94.00
Vietti Barolo Castiglione DOCG 2005 $130.00
Vietti Barolo Lazzarito DOCG 2005 $270.00
Other Whites
Fox Gordon Princess Fiano 2009 $20.00
Kooyong Estate Beurrot Pinot Gris 2009 $30.00
Scorpo Mornington Peninsula Pinot Gris 2009 $34.00
Nigl Kremser Reiheit Grüner Veltliner 2008 $36.00
Tahbilk 1927 Vines Marsanne 2000 $45.00
Pinot Noir
De Bortoli Yarra Valley Estate Grown Pinot Noir 2008 $38.00
Peregrine Pinot Noir 2008 $42.00
Allies Garagiste Pinot Noir 2008 $45.00
Pegasus Bay Pinot Noir 2007 $50.00
Rippon Pinot Noir 2008 $55.00
De Bortoli Yarra Valley Reserve Release Pinot Noir 2008 $57.00
Villa Maria Reserve Marlborough Pinot Noir 2007 $60.00
Mount Maude Vineyard Family Reserve Pinot Noir 2007 $60.00
PHI Lusatia Park Vineyard Yarra Valley Pinot Noir 2008 $65.00
Kiwa by Escarpment Pinot Noir 2008 $65.00
Te Rehua by Escarpment Pinot Noir 2008 $65.00
Bald Hills Pinot Noir 2007 $65.00
Pyramid Valley Calvert Vineyard Central Otago Pinot Noir 2008 $65.00
Felton Road Pinot Noir 2008 $66.00
Martinborough Vineyard Pinot Noir 2008 $70.00
Bass Phillip Estate Pinot Noir 2008 $70.00
Craggy Range Single Vineyard Calvert Vineyard Bannockburn Pinot Noir 2008 $75.00
Ata Rangi Martinborough Pinot Noir 2008 $80.00
Pyramid Valley Earth Smoke Pinot Noir 2008 $80.00
Rippon Emma's Block Mature Vine Pinot Noir 2008 $82.00
Kupe by Escarpment Pinot Noir 2008 $85.00
Rippon Tinker's Field Mature Vine Pinot Noir 2008 $95.00
Felton Road Block 3 Pinot Noir 2008 $100.00
Bell Hill Pinot Noir 2007 $130.00
Bass Phillip Premium Pinot Noir 2008 $140.00
Riesling
Skillogalee Clare Valley Riesling 2009 $20.00
KT and the Falcon Melva Watervale Riesling 2009 $28.00
Leo Buring Leonay Aged Release Eden Valley Riesling 2005 $29.00
Mesh Eden Valley Riesling 2009 $29.00
Eden Hall Riesling 2004 $30.00
Mount Horrocks Watervale Riesling 2009 $30.00
Knappstein Acland Vineyard Watervale Riesling 2009 $33.00
Cherubino Riesling 2009 $35.00
KT and the Falcon Peglidis Vineyard Watervale Riesling 2009 $35.00
O'Leary Walker Drs' Cut Polish Hill River Riesling 2008 $35.00
Tim Adams Reserve Riesling 2008 $35.00
Grosset Springvale Clare Valley Riesling 2009 $36.00
Leasingham Classic Clare Riesling 2006 $39.00
Schafer-Frohlich Bockenauer Riesling Kabinett 2007 $40.00
Leo Buring Leonay DWM18 Eden Valley Riesling 2009 $40.00
Penfolds Reserve Bin Aged Release Riesling 2005 $40.00
Frankland Estate Smith Cullam Riesling 2008 $45.00
Grosset Polish Hill Clare Valley Riesling 2009 $45.00
Framingham Noble Riesling 2009 $35/375mL
Mount Horrocks Cordon Cut Riesling 2009 $35/375mL
Rosé
Domaine Tempier Bandol Rosé 2008 $54.00
Sauvignon Blanc
Dog Point Section 94 Sauvignon Blanc 2008 $34.00
De Bortoli Yarra Valley Reserve Release Sauvignon 2008 $35.00
Semillon
Thomas Braemore Individual Vineyard Hunter Valley Semillon 2009 $27.00
Pyramid Valley Vineyards Growers Collection Hille Vineyard Marlborough Semillon 2007 $30.00
Tyrrell's Belford Single Vineyard Hunter Valley Semillon 2004 $30.00
Tyrrell's HVD Single Vineyard Hunter Semillon 2004 $30.00
Audrey Wilkinson Museum Reserve Semillon 2001 $30.00
Tempus Two Copper Zenith Semillon 2004 $30.00
Brokenwood ILR Reserve Hunter Valley Semillon 2004 $45.00
McWilliams Mount Pleasant Lovedale Single Vineyard Hunter Valley Semillon 2003 $60.00
Tyrrell's HVD Hunter Valley Semillon 1999 $85.00
Shiraz
De Bortoli Yarra Valley Estate Grown Syrah 2008 $35.00
De Bortoli Yarra Valley Estate Grown Shiraz Viognier 2008 $35.00
Bress Gold Chook Heathcote Shiraz 2008 $40.00
Wolf Blass White Label Eden Valley Riesling 2002 $40.00
Scorpo Mornington Peninsula Shiraz 2007 $43.00
Clonakilla O'Riada Shiraz 2008 $45.00
Mills Reef Elspeth Syrah 2007 $49.00
Paringa Estate Shiraz 2007 $50.00
Wendouree Shiraz Malbec 2008 $50.00
Kusuda Syrah 2006, $65.00
De Bortoli Yarra Valley Reserve Release Syrah 2008 $57.00
Best's Great Western Bin O Shiraz 2007 $60.00
Tim Adams The Aberfeldy Shiraz 2006 $60.00
Hanging Rock Heathcote Shiraz 2006 $70.00
Yalumba Single Site Lyndoch Shiraz Fromm Vineyard 2006 $75.00
Paringa Reserve Shiraz 2007 $80.00
Mount Langi Ghiran Langi Shiraz 2008 $85.00
O'Leary Walker Claire Reserve Shiraz 2006 $90.00
Clonakilla Shiraz Viognier 2008 $90.00
Peter Lehmann Stonewell Shiraz 2005 $90.00
Penfolds Grange 2005 $550.00
Henschke Hill of Grace 2006 $610.00
Sparkling
Champagne Taittinger Prestige Rosé NV $130.00
Billecart Salmon Brut Rosé NV $145.00
Veuve Clicquot Cave Privée Rosé 1989 $350.00
Yarrabank Late Disgorged 2001 $45.00
Charles Heidsieck Brut NV $80.00
Billecart Salmon Brut NV $90.00
Lanson Gold Label Brut 1998 $90.00
Pol Roger Brut Vintage 1999 $90.00
Champagne Taittinger Prelude Grand Crus NV $130.00
Veuve Clicquot Cave Privée Brut 1990 $280.00
Krug Grand Cuvée NV $300.00
Sweet & Fortified
Grant Burge 20 Year Old Tawny NV $65.00
Penfolds Grandfather Rare Tawny NV $100.00
Ramos Pinto Vintage Port 2004 $145.00
Seppeltsfield Paramount Amontillado NV $149.00
Seppeltsfield Paramount Oloroso (500mL) NV $149.00
Campbells Merchant Prince Rare Rutherglen Muscat NV $124/375mL
Campbells Isabella Rare Rutherglen Tokay NV $124/375mL
De Bortoli Noble One Botrytis Semillon 2008 $30/375mL
Campbells Grand Rutherglen Muscat NV $73/375mL
Campbells Grand Rutherglen Tokay NV $73/375mL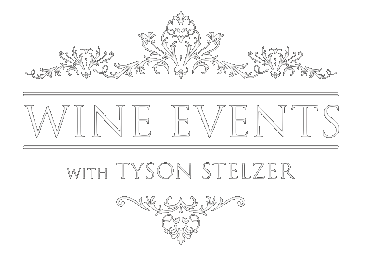 We'd love to add you to our list of friends so you're first to receive updates on all our upcoming dinners, tastings, tours, articles and books.