This article first appeared in QANTAS The Australian Way, 2012
Tyson Stelzer
Why does one bottle of wine cost $5 and another $168,000?
The race is on to make the most expensive bottle of wine in Australia. First came Penfolds Grange
($625) and Henschke Hill of Grace ($620) before Torbreck trumped in with The Laird ($725). Penfolds
then launched its Bin 620 Coonawarra Cabernet Shiraz in Shanghai at a cool $1000 a bottle. Its reign
was to be short-lived before Parawa Estate Ingalalla Grand Reserve swooped in out of nowhere at
$1100. Then Penfolds obliterated all before it and made history with Ampoule, the most expensive
wine release in the world, at $168,000.
What makes a bottle worth such a figure? What does it really cost to make? If you set out to create
the most expensive bottle in the country, what is the most you could pay for raw materials? The
answer this year is $26 per bottle. Purchase the most expensive grapes in Australia and spare no cost
on any detail, including the very finest French oak barrels and the best bottles, corks and labels that
money can buy, and $26 is the most you could spend. Add tax and a margin for the retailer and your
bottle will land on the shelves around $55.
Why should any bottle sell for more than this? For the same reason a Bugatti Veyron Grand Sport
Vitesse roadster has a price tag of $2.4M and a Chanel Diamond Forever bag fetches $260,000. In
the rarefied air of the world of prestige, the most exclusive products are worth whatever price their
makers can dream up.
The secret is scarcity. Just eleven hand-blown Penfolds Ampoules were released, each holding
750mL of wine from what are believed to be the oldest cabernet vines in the world, cradled in a
bespoke glass plum-bob, suspended within a handcrafted cabinet. All eleven sold quickly after their
release in Moscow in June.
Carrying on the lineage of six decades of Penfolds Special Bin Wines, Ampoule and Bin 620 make a
vital statement of the calibre of Australian wine in a world where the price of excellence continues
to spiral. Bordeaux's First Growths, the most famous and most traded wines on the planet, sell in
considerable volumes at ever escalating four-figure sums. Australia would risk being left behind if its
top end didn't keep pace with the great wines of the world.
But who defines the top end? Pedigree, history and brand respect are surely prerequisites for
sustaining lofty price tags? Yet Parawa Ingalalla appeared this year from a little known, seven year
old vineyard on South Australia's Fleurieu Peninsula. What if the standard of a wine doesn't meet
the expectation of its price?
It seems 2012 is the year of the launch of the $100 flagship. Wineries across the country, many of
which have never sold wines for more than $50, are announcing new single vineyard and icon wines
with three digit price tags. An admirable pursuit if the wine is worthy, but often the $50 offering
from the same estate is a better wine, after decades of refinement. If the production run is small, an
icon wine will likely sell out regardless, but large volumes all too often land in clearance houses at
discounted prices.
Qantas – The Australian Way | Wine Feature| Tyson Stelzer | November 2012
Ultimately, the auction market decides the true worth of a bottle of wine. For decades, Robert
O'Callaghan has sold his Rockford Basket Press Shiraz to his mailing list in strictly allocated volumes
for around $55 per bottle. It's difficult to find in retail stores or auctions for less than twice the price.
On the other hand, it's unfortunate that expensive wines are made that are not worth a fraction of
the price that an eager marketer might aspire to. Many of us will never afford them, anyway. The
good news for us is that there are inexpensive wines of impressive pedigree awaiting discovery. One
particularly characterful single vineyard cabernet sauvignon from a tiny estate sells for $10 a bottle.
Its maker tells me it costs him less than $3 a bottle to produce, and he's more than satisfied with the
margin. I'll drink to that.
Mike Press Wines Adelaide Hills Single Vineyard Shiraz 2011, $12.50
From high in the Adelaide Hills, Mike Press Shiraz is Australia's most age-worthy bargain red. The
cool 2011 vintage has nurtured its most restrained personality ever; a wine laced with intense
cracked black pepper and aromas of violets and cloves.
Tyrrell's Wines Stevens Hunter Valley Shiraz 2010, $35
With vines dating from 1867, Stevens may be the oldest vineyard still in production in the Hunter. Its
wines deserve icon status, making this quite a bargain. Calm restraint allows the savoury character
of its red earth soils to be expressed.
Peter Lehmann Stonewell Barossa Valley Shiraz 2008, $100
Stonewell is far from the most famous Barossa shiraz but its consistency across more than two
decades and its profound longevity are without parallel, making this the finest Barossa shiraz of the
modern era.
Mount Mary Quintet Yarra Valley 2010, $145
A flagship of the Yarra Valley for four decades, Mount Mary Quintet is a blend of cabernet and
friends that makes a statement not by power or impact but by effortless, harmonious, silky, graceful
refinement.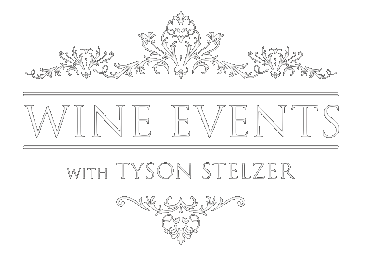 We'd love to add you to our list of friends so you're first to receive updates on all our upcoming dinners, tastings, tours, articles and books.