Bird hunting in the Granite Belt
This article first appeared in Selector Magazine, 2009
Tyson Stelzer
There's something strange brewing in them there hills. Two of the biggest, burliest winemaker blokes in the district have donned Toucan beaks over their moustaches. They're hopping around with excitement about an idea they've dubbed "Strange Birds." Strange, indeed, but it's turned into a stroke of marketing genius for Queensland's Granite Belt.
It all started last year on one of those afternoons when cellar door sales had been less than enthralling. Hidden Creek winemaker Jim Barnes sat down over a few drinks with Ridgemill Estate's Peter McGlashan.
"It's hard enough to sell the mainstream varieties," bemoaned Barnes. "Let alone the alternative ones."
"Why don't we set up an alternative varieties trail?" suggested McGlashan.
The pair took the idea to a local designer with the brief that they wanted something quirky and unusual which would appeal to a younger generation. "We're missing this generation," Barnes told her. "We want them to be wine drinkers, not 'Rum and Cola forever!'"
The concept that she came back with raised their bushy eyebrows. Their faces dropped when they first saw the image of a quirky bird and McGlashan is alleged to have murmured something like, "Get the flock out of here!" But with a little convincing The Strange Bird Granite Belt Alternative Wine Trail was given wings.
High on the plateau that traces the border between Queensland and New South Wales, the Granite Belt is a diverse patchwork of viticultural sites. Such is the variation in altitude and orientation that each vineyard could almost be considered its own unique subregion.
Symphony Hill Wines sources fruit from some of the highest vineyards in the country, at altitudes of up to 1050m around the township of Ballandean. According to winemaker Mike Hayes, these sites are up to four degrees cooler than other regions in the district. "That's equivalent to the difference between Coonawarra and the Riverland in South Australia," he pointed out. "And that's a huge difference!"
It is this diversity that makes a focus on alternative varieties crucial for the more than fifty wineries in the Granite Belt. While the Hunter has Semillon, the Barossa is famous for Shiraz, Coonawarra is known for Cabernet and the Clare for Riesling, there is no single variety on which the Granite Belt can hang its winemaking hat. And there probably never will be.
Symphony Hill Wines embarked on a monumental experiment of planting forty-seven alternative varieties. Six years and dozens of tiny tanks later, the best results are coming from sangiovese, lagrein, souzão, carménère, montepulciano and nebbiolo. Not far down the same road, Hidden Creek is doing good things with tempranillo and talking about planting saperavi and barbera. Continuing further down the hill, Tobin Wines is pinning its hopes on merlot, while Golden Grove Estate is keen on malbec and has high hopes for nero d'avola.
Further north, toward the town of Stanthorpe, Kominos Wines has a focus on shiraz and hopes to import malvesia. Ridgemill Estate is excited about the prospects for albariño and vermentino. For the Granite Belt's most famous producer, Robert Channon, the varieties are pinot gris, shiraz, cabernet, chardonnay and petit verdot and, of course, verdelho, the variety showing the most promise across the region.
All together, it's a veritable fruit salad, and while there is still much work to be done in identifying the best variety for each vineyard, what is clear already is that the answer will not be the same for every site.
"You've got to know how each variety behaves in your own microclimate and your own soil," McGlashan pointed out. "It's all experimentation and that's part of the fun of making wine."
Fun to make they may be, but marketing and selling a diverse range of wines has proven to be a challenge for the region. Most wine drinkers have never heard of many of these varieties, and are put off simply by the prospect of pronouncing them.
This is why The Strange Bird Alternative Wine Trail is the most clever piece of marketing genius to ever emerge from the region. Visitors can pick up a brochure with a map of the twenty-one participating wineries, details of the "Strange Bird" wines that can be found at each, and useful information on how to pronounce them, where they come from, what they taste like and what foods to eat with them.
Wines included in the program are selected each year by a panel of winemaker judges and are chosen only from varieties which are uncommon in the region. This means, for instance, that Verdelho is not eligible because it is widely planted in the Granite Belt. This is unfortunate, because it means that the region's flagship variety is excluded from its most important promotional initiative.
When I visited the Granite Belt, I encouraged its producers to consider adapting the selection criteria to a more global definition of alternative varieties. Not only would this circumvent the Verdelho contradiction but it would also solve another problem.
"The philosophy with Strange Birds is to promote the lesser known varieties in the region with the hope that they might become more popular and hence fall off the list," Robert Channon explained to me. The trouble with this approach is that Strange Birds will ultimately be bound to the poorer varieties in the region, with those that achieve any level of widespread success being dropped the very next year.
This has led some to criticise the initiative as nothing more than a marketing ploy to get rid of varieties that they can't sell, a suggestion that its initiators are quick to deny. A small change in the rules to a true definition of alternative varieties would curb this criticism.
In the six months since it was launched, the Strange Birds program has been tremendously successful, managing to kill two birds with one stone. Not only are participating cellar doors reporting renewed interest in alternative varieties, but it has also generated unprecedented interest in the region as a whole.
According to Barnes, "No one gives a rats about how many gold medals you have won at wine shows, so you need another hook to get them in."
And Strange Birds has proven to be a much bigger hook than anyone expected. The Granite Belt has seen more wine writers in the last few months than in the past five years put together. Barnes spoke excitedly about a Japanese blog site "with all this strange writing and the Strange Bird symbol in the middle of it! It's gone far further than we ever expected."
Many visitors have made their way to the region after viewing a recent ABC Landline feature on the program. "It certainly seems to have caught the imagination," said Robert Channon. "People are prepared to try things they might not have otherwise."
For many, it's their first trip to the Granite Belt. And it's another world up there. Less than half way through the two-and-a-half-hour drive from Brisbane, the road winds its way through the dense rainforest at Cunningham's Gap, rising dramatically from the plains below to an altitude of more than 800m. The temperature drops and the scenery changes as spectacular mountain peaks rise to meet the sky.
It's a pretty drive from here to Stanthorpe, and it's easy to forget that you're so close to the heavens when even the lowest point in the area is 700m above sea level. This makes it a little cooler all year round, and you feel like you are a million miles from the sunny Gold Coast (when, in fact, you are only a couple of hundred kilometres away). It's cool up here, and it even snows sometimes.
This makes for a thriving fruit-growing industry, and apple orchards are a common sight as you approach Stanthorpe. As are giant granite boulders that protrude from the hillside like massive globules of molten rock. Which is exactly what they once were – in a bygone era, the area was the site of active underground volcanos. The only remaining evidence is the "belt" of granite that runs through the region.
Venturing off the main roads, there are pretty little streams to be discovered, bubbling through valleys with granite-studded hills rising on both sides. Make your way up the hills for sweeping views of vines and orchards lining the valleys like a patchwork below. Late afternoon and early morning are the perfect times for photographs during autumn, winter and spring, when the gentle sun casts a warm orange glow on all in its reach, throwing long blue shadows that add to the drama of the eerie boulders.
It's a fitting place for Strange Birds, which has captured the imagination not only of the visitors but also of the locals. In a region that doesn't actually have any strange bird species, everyone has been asking which of the winemakers' wives inspired the name! The father of the modern Granite Belt wine industry, Ballandean Estate's Anjelo Puglisi, took a different take on it. "This Strange Bird thing is a bit bizarre," he told me. "Any strange bird in my vineyard gets shot!"
Wherever the name came from, it's worth a visit to discover the Granite Belt's most exciting tourism initiative since the publication of the locals' top ten local pashing spots in the back of The Granite Belt Ultimate Guide!
And while you're checking out Strange Birds, look out for the launch of the Nude Food trail. The region is a hotspot not only for fruit and vegetables but also for a thriving pastoral industry. Specialty foods are beginning to move in on the area, including cheeses, olives, berries and even chocolate.
"The Nude Food Trail is our next phase of development," explained CEO of the Queensland College of Wine Tourism, John Neville. "We are looking for ways to connect with growers and find innovative ways to link food and tourism."
Expect to find a revival of growers' markets, food and wine festivals, signature regional dishes in cafés and a renewed focus on local ingredients in restaurants.
Make the trip to the Granite Belt to discover Strange Birds and Nude Food. Just don't confuse the two after a few drinks – or you'll be left with Strange Food and Nude Birds!
On the hunt for Strange Birds
With more than fifty cellar doors in the Granite Belt, where do you start? Here's a plan for the perfect day of bird spotting.
If you're driving from Brisbane, head through Stanthorpe and down to the township of Ballandean. Spend the morning visiting wineries in the vicinity. Head along Sundown Road to Ballandean Estate and then make your way directly across the road to Golden Grove. On the other side of Ballandean, Eukey Rd will lead you to Hidden Creek and Symphony Hill. Make your way back to the New England Highway, and set your course for Stanthorpe.
Here you'll find Banca Ridge Wines at the Queensland College of Wine Tourism. While you're here, order the three course "Medley of Mains" for lunch at the bistro. With wine tastes to match, it's $25 well spent. Your afternoon visits around Stanthorpe are Robert Channon and Ravenscroft. When you've finished tasting, settle into a night in front of the fire at Honeysuckle Cottages and treat yourself at Rocks Restaurant. It's on the same property, so you won't need to worry about driving after dinner.
Tyson's Top Ten Strange Birds
Ten strange birds worth taking home:
Golden Grove Estate Tempranillo 2006/2007, $20
Golden Grove Estate Durif 2006/2007, $20
Ballandean Estate Family Reserve Viognier 2007, $22
Hidden Creek Rooklyn Tempranillo 2007, $22
Hidden Creek Viognier 2006, $23
Robert Channon Pinot Gris 2008, $23
Ravenscroft Petit Verdot 2006, $25
Symphony Hill Pinot Gris 2008, $30
Symphony Hill Reserve Petit Verdot 2006/2007, $45
Symphony Hill Wild Child Viognier 2006, $65
Verdelho tragically misses the cut for the Strange Birds, but don't miss these three:
Ravenscroft Verdelho 2007, $18
Banca Ridge Gateway Series Verdelho 2007, $20
Robert Channon Verdelho 2008, $25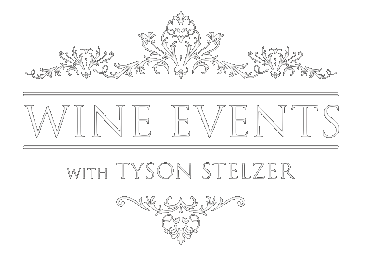 We'd love to add you to our list of friends so you're first to receive updates on all our upcoming dinners, tastings, tours, articles and books.