To all my friends in Champagne and bunkered down across the champagne world, these words are for you. I first wrote them in the introductions to The Champagne Guide 2018-2019 and 2020-2021, and I have resisted the urge to update or embellish. They seem all the more appropriate today than ever. Here's to the resilient survivors.
Behind an inconspicuous doorway hidden amidst the lush trees of a secret walled garden in the middle of the city of Reims, in the shadows of the fairytale turrets of Pommery, lies a timeless passageway of 106 spiral stairs descending into a mythical, ancient world hiding the very deepest secrets of Champagne. With each step deeper, deeper into the underworld of Charles Heidsieck, the temperature plummets and the chill of expectation rises. The final step falls into a vast subterranean 'crayère', a chalk mine of cathedral proportions. Walls of stark, white chalk tower to the surface 38 metres above in a perfect pyramid, looming and dramatic in its cavernous expanse, like a gigantic sculpture of buried ice art frozen in time.
Time itself stands still in the silence of this place. Immortalised for 1700 years, the vast chamber reverberates with 3rd century Roman picks, scoring the chalk, carving blocks to build the cities of the ancient world above. Tunnels disappear into oppressive darkness in every direction, whispering with the hushed voices of Middle Age smugglers, squirrelling away their shady chattels in secret drives. Hundreds of interconnected crayères resonate with the century-old cries of children taking refuge as booming echoes of World War I German shells raze Reims to the ground, shaking the stone to the core of the earth.
Soft, damp, salty chalk walls are alive with the rich memories of the aeons, inscribed with a record of a dramatic history in centuries of graffiti, bearing names, dates, pictures, manifestos and love notes, as if they were carved yesterday. The air that has breathed through these caverns for millennia is oblivious to the passage of time, too, devoid of any dank, musty, old-cellar heaviness, enlivened with a bewildering freshness, as if somehow rejuvenated by the ancient chalk itself.
This chalk is the key to the ageing of champagne and the invisible secret that blesses its vines with vitality and energy. Given birth 90 million years ago under an ocean stretching across the Parisian basin, Champagne's chalk plunges to depths of hundreds of metres below the surface. It is this chalk that blesses its finest vineyards with hydration, freshness and the crystalline mineral texture that infuses grand longevity in its wines.
And it is from this chalk that a city is carved under the city. An astonishing maze of more than 250 kilometres of passages under Reims alone became home to entire communities seeking years of refuge from the ravages of the world wars, transforming drives into schools, churches, hospitals, shops, municipal offices and homes.
To the Champenois today, these caverns are more than just an idyllic haven. They are a silent and constant spirit, the sure and strong foundation of a volatile region, the bedrock that firms and sustains all that transpires in the wild and ravaged world above. A symbol of immovable resilience, of enduring continuity, of rock-solid consistency.
The ancient chalk has defined generations of Champenois. A people of quiet and resilient strength, of confident assurance in spite of impossible odds, with natural, political and economic climates stacked against them, and of grand ambition to battle the elements and transform austere and acidic grapes into the most celebrated beverage on earth.
'In Champagne we have the poorest soils in the world,' reveals Louis Roederer chef de cave Jean-Baptiste Lécaillon. 'It is hard to grow anything here. And we were destroyed by every war. So we have to be resilient. We are survivors. It is not a beautiful place. And yet in spite of all this, we make the wines of celebration, of life and of resilience. All of this suffering has made this possible.'
Champagne has been obliterated on the front line of centuries of wars, decimated by ever more tumultuous weather events and buffeted by economic and political crises. Its climate is in crisis, to profound and unprecedented extremes in the past five vintages, and each for vastly disparate reasons.
And yet, impossibly and triumphantly, Champagne is emphatically in the best place today that it has ever been. Not in spite of the rising challenges it is facing on so many fronts, but because of them.
Across the sweep of history, it has been during the eras of prosperity that Champagne has become notoriously complacent in its viticulture, lazy in its winemaking and tiresomely fabricated in its marketing, for which it has been widely and rightly chastised.
And it has been from times of hardship that Champagne has made its greatest advances. Almost a century ago, it was ultimately out of the crisis of phylloxera that Champagne's appellation system was born. The string of vintages that followed the region's obliteration during World War II rank among some of the greatest of the century. And the global financial crisis of the past decade provided the much-needed impetus for Champagne to get its supply and demand balance in order and rethink the expansion of its appellation.
Champagne is in a very difficult place climatically, politically and economically right now. In response, its top players have never worked harder and have never been stronger.
Following the tragic terrorist attack on its Paris offices in 2015, French satirical magazine Charlie Hebdo published the headline cover, Ils ont les armes. On les emmerde, on a le champagne! – 'They have guns. F*** them, we have champagne!' If one beverage has won the right to represent peace in our torn world, to stand as the universal symbol of celebration, of unity, of hope, transcending cultures and creeds, surely it is the one from the region destroyed by every war, fashioned by resilient survivors and raised in the very crayères that provided refuge through countless wars.
Our world today yearns for the peace and calm of this ancient place as fervently as it has at any time in its war-ravaged past.
Stay strong, my friends.
Tyson.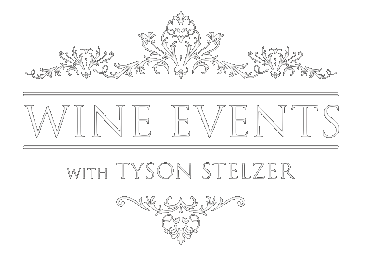 We'd love to add you to our list of friends so you're first to receive updates on all our upcoming dinners, tastings, tours, articles and books.