This article first appeared in Style Magazine, June 2007
Tyson Stelzer
When was the last time you got a nasty surprise by the cost of a wine at a restaurant? Tyson Stelzer explains how to know if you're getting what you paid for.
Do you feel ripped off to see your favourite wine on a restaurant list for twice the price you paid at the bottle shop last week? What's a reasonable amount to pay in a restaurant, anyway?
These are questions I hear frequently in our restaurants and bars in Brisbane. Allow me to put a different question to you. Do you feel put out paying three of four times as much for your steak as you might at the butcher?
Probably not. You understand that you're not just paying for the steak. The price includes the service – the chef, the waiter, the crockery – not to mention the million dollar refurb on the building!
The same applies to wine. Restaurant prices include service, glassware, and the cost of a liquor license.
"But it's the same bottle of wine!" someone will object. "And it's not the same steak." In both cases, though, you should expect to get what you pay for.
There are some restaurants in which I don't hesitate to pay $40 or more for a steak. I'm paying for the experience – the silver service, the staff-to-patron ratio, the fitout of the room. I'd hardly expect the same experience from a $10 steak at my local pub!
If you're paying top price for a restaurant wine you should likewise expect top service. In the wine department, this means hand-polished, brand name glassware (like Riedel or Zerrutti). The wine should be opened and poured for you and regularly topped up. New glasses should be presented for every wine.
Ice buckets should be available, and the option of decanting a red wine should be offered. The sommelier (wine waiter) should be on hand to provide advice on the wine list and recommendations with each dish on the menu.
If the bottle is simply plonked on the table with small, cheap glasses, you shouldn't have to pay too much for the privilege.
As a general rule, double the bottle shop price is a pretty good deal in a restaurant, unless it's a particularly expensive wine, in which case the establishment can still make a good margin with a smaller percentage mark-up. I'm reluctant to pay three times the price unless the service is top-class.
BYO is a brilliant option in Queensland. Not only is it much cheaper here than in Sydney or Melbourne, but it's also more widely offered.
Paying corkage of $5 per person or per bottle is a bargain, considering that the restaurant still needs to cover its costs, including the margin that it might have made if you bought a bottle off the list. Again, you should get what you pay for. Corkage of $10 or $20 should come with all the frills that go with an expensive wine list.
Make the most of dining out, and don't forget to leave a tip when you've been looked after.
Tyson's Picks
Casillero del Diablo Cabernet Sauvignon 2005 ($14)
It's time to stock the cellar with reds for winter, and at this price you can buy this cheeky Chilean Cabernet by the case. It's one of the best value Cabernets on the planet! (First Choice, Dan Murphys, Vintage Cellars)
Catching Thieves Margaret River Rosé 2006 ($16)
A flamboyant new label from McWilliams, and rosés don't get much more fun than this! Zingy strawberry, raspberry and watermelon flavours are guaranteed to keep the party pumping. (Widespread distribution)
De Bortoli Gulf Station Yarra Valley Chardonnay 2005 ($17)
It's insane that you can pick up a wine of this calibre for under $20. It's delicate and fine with a defined, chiselled structure. This is everything that a great Chardonnay should be – but it's priced like a cheap-and-cheerful. (Widespread distribution)
Wynns Black Label Coonawarra Cabernet Sauvignon 2004 ($30)
A classic Aussie wine that fell out of form for some years, but extensive work in the vineyards has pulled it back on track this vintage, with a classic cool green capsicum flavour and great longevity. (Widespread distribution)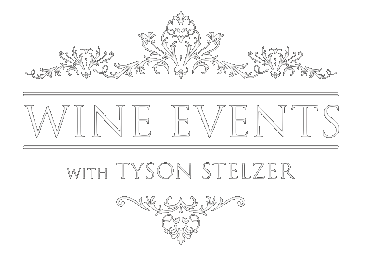 We'd love to add you to our list of friends so you're first to receive updates on all our upcoming dinners, tastings, tours, articles and books.