Champagne shipments 2018: Hong Kong bubbles over but France and Australia fizzers
Of champagne's top markets, Hong Kong has recorded the largest growth in its champagne shipments for the 2018 calendar year to date, while Australia has posted the biggest decline outside Europe.
According to indicative export figures announced by the Comité Champagne today, France has again posted a big decline of 4.7% by volume to date in 2018. Other markets in decline are Sweden (down 5.3% by volume and 0.4% by value) and Italy (down 1.4% by volume, though up 4.6% by value).
Of Champagne's top 16 markets, Australia was the only country outside Europe to post decline this year, down 1.2% by volume and a significant 4.6% by value.
Australia remains one of Champagne's most dynamic and fluctuating markets. After boasting record growth in 2017 that ranked it as the fastest-growing of the top champagne markets, in 2018 Australia faced its worst exchange rate since 2009. Its decline in champagne shipments might also be a consequence in part of the "pipeline filling" effect that saw a similar decline in 2016 after inflated shipments in 2015.
Australia's decline in value reverses much of the rise of 2017, which saw growth of 6.5% in average ex-cellar bottle value to its highest level since 2010.
The biggest growth markets in 2018 to date have been Hong Kong (up 17.0% by volume and 5.3% by value), Singapore (up 16.9% by volume and 14.4% by value), Belgium (up 8.7% by volume and 8.0% by value), Germany (up 5.0% by volume and 4.8% by value), Canada (up 4.8% by volume and 1.8% by value) and Japan (up 3.1% by volume and 2.5% by value).
Overall, Champagne appears to be on track to post record exports this year, thanks largely to growth in its top five export markets. Besides the strong growth in Japan, Germany and Belgium (in 3rd, 4th and 5th place respectively), Champagne's top two export markets of the UK and USA each recorded small growth in both volume and value. 1.5% growth in volume and 1.7% in value is evidence of a welcome turnaround in the UK after sharp declines in 2016 and 2017.
2017 marked a milestone turning point in the changing balance of champagne shipments, the first year in which champagne exports exceeded French consumption, and 2018 has continued this trend emphatically, as domestic consumption continues to fall while exports rise.
I will publish my full analysis of 2018 global shipments following the release of final figures in early 2019.
My Taste Champagne showcase will return to Hong Kong on 27 March 2019.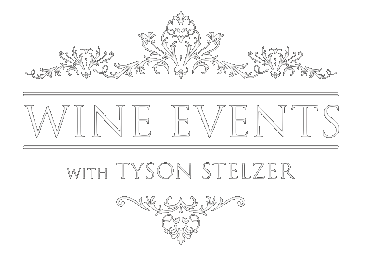 We'd love to add you to our list of friends so you're first to receive updates on all our upcoming dinners, tastings, tours, articles and books.