This article first appeared in Decanter, 2012
Tyson Stelzer
A recent move to print disgorgement dates on champagne bottles is too little, too late.
Champagne buyer, beware. How can you be certain the bottle of fizz you're about to shell out for isn't out of date and stale?
Compare two glasses of champagne rosé. One a vibrant salmon hue, with a fresh fragrance of rose petals and an enchanting palate of wild strawberries. The other has a distinct copper tint, little fruit character to speak of and a conspicuous roast hazelnut bitterness. The difference? To the unsuspecting champagne shopper, absolutely nothing. Both bottles are identically labelled as Taittinger Cuvée Brut Prestige Rosé NV. Until the cork is popped, there's no way possible that one could be identified as a fresh shipment, and the other as having sat on the shelves for four years. How many stale old bottles remain on the shelves and how many innocent champagne lovers are set for a horrid – and expensive – shock? It's a disgrace.
Were they Marlborough sauvignon blanc or Stellenbosch chenin blanc, the 2007 would gather dust in a clearance bin while the 2011 walked out the door. Very few champagne houses offer this accountability, leading to a rising call from champagne drinkers of the world for disclosure of the age of every bottle of champagne.
This is not as simple as printing the vintage on the bottle. Non-vintage champagne is always based heavily on one or two years, typically blended with older 'reserve' wines, but simply naming the youngest vintage in the blend gives little indication of its freshness. Krug Grande Cuvée NV spends at least six years in the cellar after it's blended, while the Blanc de Rosé Brut NV of grower René Geoffroy is already on the shelves less than two years after harvest.
The date of shipment is more indicative, but even this tells only part of the story. Time is everything in the development of champagne, and every bottle of champagne has two lives, one relying on the sustaining presence of the 'lees' prior to 'disgorgement' and the other in more rapid development post-disgorgement.
In the making of champagne, following the completion of the secondary fermentation to create the sparkle, dead yeast cells remain in the bottle and contribute subtly to its complexity. The longer the wine remains in contact with these 'lees,' the more it develops biscuity, bready nuances, mouth feel and, crucially, longevity.
Prior to shipment, the lees sediment is expelled through the process of 'disgorgement'. Bottles are 'riddled' through slow rotation to collect the lees in the neck. The neck is frozen, the cap released and the plug of sediment shot out, leaving clear wine behind. The bottle is then topped up with a 'liqueur d'expédition,' usually of sweetened wine (the 'dosage').
The battery pack of energy and vitality contained within the lees is capable of sustaining a late disgorged bottle of champagne for a lifetime beyond its early disgorged counterpart. In recent years I have admired champagnes from six decades, marvelling at the freshness of recently disgorged old bottles. Dom Pérignon last year opened bottles of its 1975 and 1983 Oenothèques to celebrate the launch of its 1996. Disgorged eight years prior, the 1983 Oenothèque appeared older and more developed than the 1975, which maintained a staggering vitality and magnificent poise, having been disgorged just five years earlier.
The mandatory minimum in champagne is fifteen months on lees for non-vintage and three years for vintage wines, but reputable producers always far exceed these durations, typically ageing non-vintage cuvées for three or four years, vintage cuvées for seven or eight and prestige cuvées for ten or more. The evolution of a bottle of champagne is not only a question of years since vintage but of years, months and even weeks since disgorgement. The sweetness of dosage takes some months to integrate into the wine, so a non-vintage champagne disgorged three months ago will present a different impression of its dosage than the same wine disgorged nine months ago.
Such is the discrepancy between disgorgements of the same champagne cuvées that I have taken a bold step in my champagne guide by publishing different scores for different disgorgements. The disgorgement date communicates a world of information about a bottle of champagne, stamping it with an indelible time reference, the only clue to the age of a non-vintage cuvée, allowing a fresh bottle to be located, or a mature one, if you prefer. And it offers an even more revealing secret: the clue to ascertaining the base vintage of a non-vintage cuvée.
Non-vintage champagne depends as much on the vagaries of the seasons as any other wine, and regardless of the skill of the blender or the depth of reserve wines on hand, the blend will always change according to the raw materials available. Different disgorgements are typically based on subtly different blends, if not completely different base wines altogether. Many houses tweak the dosage of both non-vintage and vintage wines to best complement each disgorgement, usually lowering in sweetness as the wine ages. The fabled house of Salon is often the last house to release its vintage wine, and even with a small production of less than 80,000 bottles, its disgorgement takes place in seven or eight batches across two years of release.
Each disgorgement of every champagne is effectively a different wine, and disclosure of disgorgement dates on every bottle removes ambiguity. Collectors are increasingly ageing prestige non-vintage wines like Krug Grande Cuvée and Laurent-Perrier Grand Siècle, which age magnificently for years and even decades beyond release, but with no indication of disgorgement date or base vintage on the label, collections can be a challenge to manage.
Disclosure of disgorgement date also gives agents and retailers an imperative to ensure timely movement of stock. I've recently discovered non-vintage disgorgements lingering in warehouses for five years. Surely it's in the interests of every champagne house to protect the reputation of its brand by ensuring that outdated stock can be easily identified in every market? Some print disgorgement dates only at the request of their agents in certain countries. But most agents would not voluntarily impose on themselves a means for accountability for timely stock turnover. It's an opportunity every house owes its customers but precious few deliver.
The lead in Champagne itself has come, not surprisingly, from its smaller producers, scores of which are now offering their consumers the courtesy of disgorgement dates printed clearly on back labels. It's logistically more challenging for larger houses, but more important, since disgorgement more often occurs in successive batches, and older disgorgements are more likely to linger in some markets. If Ayala can print disgorgement dates for all 700,000 of its bottles and Lanson for all four million bottles of Black Label Brut NV shipped every year, surely every house could do it?
Veuve Clicquot could not tell me with certainly the base vintage of its non-vintage cuvées last year, although Chef de Cave Dominique Demarville has hopes of printing the disgorgement dates on all eleven million bottles of Yellow Label Brut NV sold annually. "We disgorge every day of the year and return the bottles to the cellar for three months before labelling, so it's difficult for us to print the disgorgement date on the label, but I cross my fingers that we will do it in the next few years," he said.
Other houses get around this dilemma by printing the shipping date on bottles or boxes instead of the disgorgement date, but this doesn't provide a reliable indication, since some houses disgorge immediately prior to shipment, while others hold their cuvées back for a year or longer.
Encouraging signs of change are beginning to emerge. The much revered house of Krug is a leader to whom many in Champagne aspire, but when I raised this discussion with director Olivier Krug last year, he was surprisingly dismissive of any talk of disgorgement dates. He told me recently, "I was against it in the beginning but finally I have been convinced!" Krug now prints an ID code above the bar code of every bottle, the first three digits of which indicate the trimester and year in which it was disgorged. Using this code, Krug.com will reveal the season and year in which the bottle was shipped, the number of years over which it has aged, the blend and the vintage story for vintage wines, and the number of wines and vintages in non-vintage blends (specifying the oldest vintage though not the base vintage).
It's time champagne producers followed the lead of Krug, Lanson, Ayala and many of the region's finest growers in disclosing the disgorgement date on every bottle. In so doing, they would offer their customers an important service by removing ambiguity and giving them their only chance of identifying a fresh bottle.
The only incentive for this to happen will come from the champagne drinkers of the world. Agents and houses will never deliver if they're never asked. Send a message by only buying champagne that you can be certain has reached your hands in a timely fashion. And if your bubbles isn't up to scratch, be sure to have it replaced.
Break-out box: Fizzers
Champagne rosé is a sensitive soul. No other style loses its freshness, character or appeal more quickly post-disgorgement. Three disgorgements of Ayala Rosé Brut Majeur NV graced the shelves last year, disgorged in 2006, 2009 and 2011. Fresh disgorgements boasted a pale salmon hue, floral perfume and a palate of soft red fruits and lingering citrus, while older examples lacked fruit profile and freshness, tasting distinctly stale, biscuity, toasty and, at worst, with stale Vegemite and bitter almond skin texture.
Even at the very top end, rosé possesses a lower resilience to the effects of oxidation as it ages. The prestige cuvées of Billecart-Salmon Cuvée Elisabeth Salmon Brut Rosé 2000, Dom Pérignon Rosé 1998 and Krug Rosé NV have faded a little with another year of bottle age since disgorgement.
When Ruinart Chef de Cave Frédric Panaïotis presented Ruinart Brut Rosé NV to a room of discerning media and trade last year, the wine was stale and fruit-flat. "This looks like an old base to me!" he apologised as he whisked everyone's glasses away. He recorded the bottle code and said he would decipher it later because he needed to check it on his computer. If the maker himself can't distinguish a tired, old disgorgement until it's opened, what chance do the rest of us have?
With stale old bottles still lurking, purchasing Ruinart Rosé is a Russian Roulette because the house refuses to print disgorgement dates on back labels. "My position for non-vintage champagne is that I don't want the disgorgement date on the bottle," Panaïotis insisted. "Probably only five percent of consumers are interested in this information, and printing the date will only confuse others, who might read it as a use-by date." Really? There's no way to decipher the bottling code, either. "If it could be deciphered, it would no longer be a code," he dismissed. Instead, he suggested writing down the code and emailing the agent, Moët Hennessy, for the base vintage.
When I sent a request for the disgorgement dates and base vintages for Moët & Chandon's non-vintage wines, the response came back from Moët Hennessy that, "These are all NON VINTAGE (NV), hence do not have a vintage base year." After a dozen emails, I am still none the wiser as to the disgorgement date and base vintage of its Rosé Impérial Brut NV.
This is a ridiculous state of affairs and one that Champagne could resolve in a heartbeat by printing disgorgement dates on every bottle.
Tyson Stelzer was named International Champagne Writer of the Year in the Louis Roederer International Wine Writers' Awards 2011. He is the author of The Champagne Guide 2012-2013, www.champagneguide.com.au.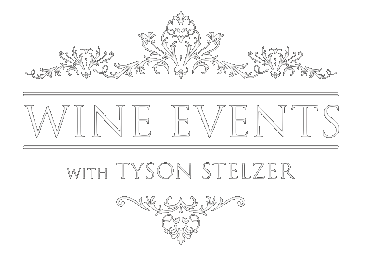 We'd love to add you to our list of friends so you're first to receive updates on all our upcoming dinners, tastings, tours, articles and books.