Champagne Vintage 1996 25th Anniversary Long Lunch
You are invited to the champagne tasting of the decade. Perhaps of a lifetime. 1996 was the most legendary and revered vintage of the 1990s. It has taken decades for its full greatness to be revealed. This moment has finally come.
Showcasing the top 14 wines of the vintage, this tasting is devoted exclusively to the very finest cuvées that epitomise this fabled season and its remarkable transformation over a quarter of a century. The fame of this vintage is controversial, and only select cuvées embody its true greatness. This list represents my personal selection of the very best of the best, based on recent tastings.
Provenance is everything in the maturation of champagne, so every bottle has been painstakingly sourced and shipped direct from the cellars of its house exclusively for this occasion. Most have been disgorged especially for this tasting, including at least six en magnum.
If a champagne tasting of such age, repute, provenance and exclusivity has ever been conducted in Australia, I am certainly not aware of it. It has taken a full eleven months to secure my dream list with each of the 14 houses represented, and I am greatly indebted to each for making cuvées of such rarity available for this unique occasion.
1996 has made its profound mark in history as one of Champagne's most enduring, spectacular and lauded vintages, with both acidity and ripeness in extreme proportions, so much so that its wines were rendered unbalanced in their youth. They only began to find their poise after two decades, and the best will effortlessly endure for a lifetime. This vintage represented the perfect 10/10 season of 10 degrees potential alcohol and 10g/L acidity – to this day the highest acidity ever recorded for Dom Pérignon. A strong north wind proved the key to the vintage, not only evaporating the threat of rot but, crucially, dehydrating the grapes and concentrating sugar and acidity to levels not seen since 1928. The best cuvées have only recently come into their own, with glorious years of potential stretching before them.
Showcasing
Salon Cuvée S Blanc de Blancs 1996 en magnum
Krug Vintage 1996
Louis Roederer Cristal Vinothèque 1996 en magnum
Pol Roger Cuvée Sir Winston Churchill 1996 en magnum
Dom Pérignon P2 1996
Dom Pérignon Rosé P2 1996
Bollinger R.D. Extra Brut 1996 en magnum
Billecart-Salmon Cuvée Nicolas François Billecart 1996
Philipponnat Clos de Goisses 1996 en magnum
Egly-Ouriet Millésime 1996
Duval-Leroy Femme de Champagne 1996 en magnum
Veuve Clicquot La Grande Dame 1996 en magnum
Larmandier-Bernier Premier Cru 1996
And Taittinger Comtes de Champagne 2008 en magnum on arrival
---
Presented in Riedel Veritas Champagne Glasses.
Matched intricately to an eight course long lunch created by Montrachet's Shannon Kellam.
Montrachet Brisbane – 1/30 King St Bowen Hills
11am-4:30pm Saturday 16 October 2021
Places strictly limited
We are of course working closely with the Montrachet team to do everything to ensure the safety of guests and fully comply with all relevant Covid restrictions. We hope we might be free of restrictions come October 2021, but should lockdown regulations force a postponement, we will of course offer you your choice of a full credit or refund. Should you be unable to attend on the day for reasons of health or travel restrictions, we will likewise offer you your choice of a full credit or refund. Please advise as early as possible if you are unable to attend.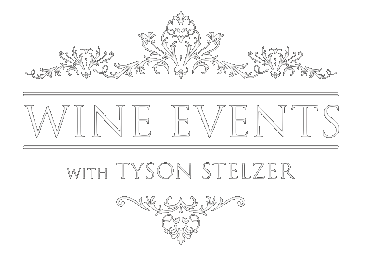 We'd love to add you to our list of friends so you're first to receive updates on all our upcoming dinners, tastings, tours, articles and books.