Come Taste the Stars Dinner – 15 October 2020
I am very excited to announce my flagship dinner of 2020!
I am delighted to again team up with Shannon and Clare Kellam at Montrachet to create a bespoke five course degustation to match eight of the most stellar and most rare wines of the year.
We will commence with Taittinger Comtes de Champagne Blanc de Blancs Grand Cru 2008. Comtes is now the most consistently outstanding blanc de blancs every vintage, always one or two points ahead of Salon in my ratings, and 2008 is unequivocally the greatest since 1996. It is yet to land in Australia.
First course will juxtapose chardonnay with pinot noir, in the sublime Deutz Amour de Deutz Brut Millésime 2008 en magnum shipped direct from the house specially for our dinner, alongside Egly-Ouriet Brut Grand Cru Millésime 2008, the top cuvée of Champagne's best grower, in the legendary 2008 vintage.
Then we will take you to hitherto unexplored territory of coteaux champenois never before tasted outside Champagne. André Clouet Versailles Diamant Coteaux Champenois 2015 is the greatest coteaux champenois blanc I have ever tasted, with just 500 bottles produced, never to be commercially released. I reckon it's at least the equal of top premier cru white Burgundy, so let's put it up against one of the greatest I have ever experienced, Domaine Leflaive Puligny-Montrachet 1er Cru Les Pucelles 2017 (also not yet in the country).
With a miniscule production of just 200 cases, Egly-Ouriet Coteaux Champenois Ambonnay Rouge Cuvée des Grands Côtes 2015 is the first Coteaux Champenois that I have ever seen achieve true grand cru heights. Let's put it to the test with Géantet-Pansiot Charmes Chambertin Grand Cru 2015, one of the most ethereal expressions of pinot noir I've experienced in recent years.
Veuve Clicquot Cave Privée Rosé 1979 is one of the most spellbinding old champagnes we've encountered in recent years, and we have secured a very special allocation with which to conclude this dinner.
See below for the full detail of the incredible menu Shannon Kellam has created to highlight these extraordinary cuvées.
We hope you can join us on 15 October 2020.
---
Montrachet Brisbane – 1/30 King St Bowen Hills
6:30pm Thursday 15 October 2020
Places strictly limited
We are of course working closely with the Montrachet team to do everything to ensure the safety of guests and fully comply with all relevant Covid restrictions. Should lockdown regulations force a postponement, we will of course offer you your choice of a full credit or refund. Should you be unable to attend on the day for reasons of health or travel restrictions, we will likewise offer you your choice of a full credit or refund. Please advise as early as possible if you are unable to attend.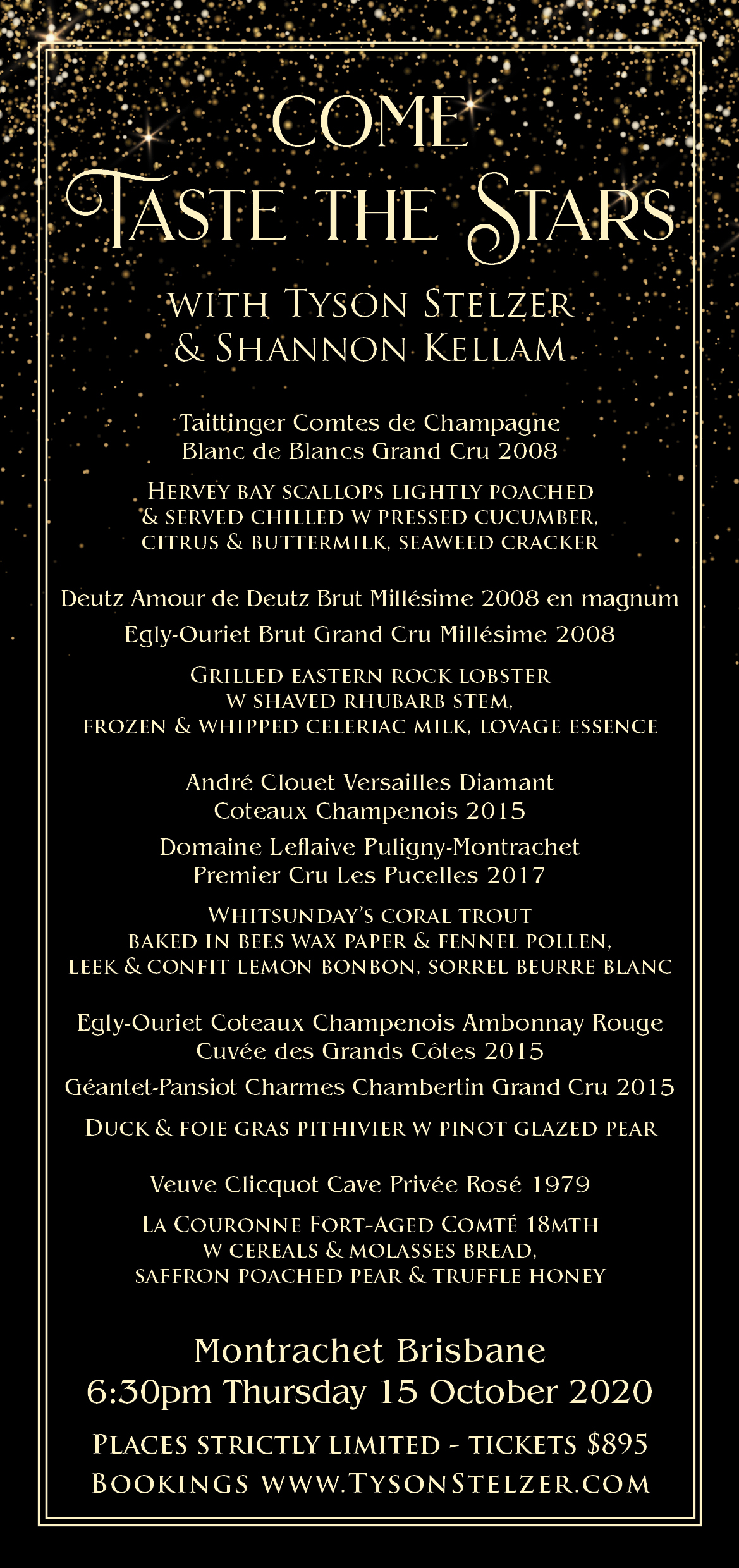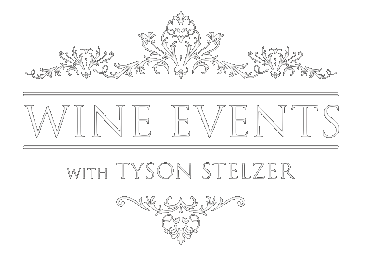 We'd love to add you to our list of friends so you're first to receive updates on all our upcoming dinners, tastings, tours, articles and books.