We've all been there, staring blankly at a wine list in a far-flung place that we can neither pronounce nor understand. What to order? Fear not, there are some simple principles to ensure you won't be left sipping a dud.
Nothing beats the thrill of exploring local cuisine in an obscure hamlet, and some of my most memorable food and wine experiences have been in humble places far from home.
If you find yourself in a destination that grows its own wines, order something local. No doubt the establishment has friends among nearby growers, so you're likely to find the best value here. This is the one time when even the cheapest house wine is likely to be quite drinkable. Local cuisine and wine tend to evolve toward a natural synergy, making for the most effortless food matches. If the region is famous for one or two a particular varieties, you're sure to find the most joy if you stick to these.
When you stray beyond the wine lands, a different strategy is in order. There's a reason the mainstream grape varieties with household names are the most famous. There's a time and place to branch out and try something obscure, but if in doubt, stick with a variety you know and love.
It's the sommelier's role to guide you toward the right wine for your palate and your dish. It's not a cop-out to seek their advice – even the most knowledgeable wine professionals often ask. Decide what you're eating first, and volunteer a few of your favourite wines so they can point you in the right direction for your taste.
There are times to break the old rule of thumb of avoiding the cheapest or the most expensive wine on the list. In a simple establishment with a humble wine offering, the most expensive wine can be the obvious choice – and may be quite affordable. In an illustrious venue with a large and carefully assembled list, the cheapest wine may be quite reasonable. But in general, you'll likely find the most choice and the best value somewhere in the middle.
Keep an open mind and be prepared to discover new taste sensations. You may even find yourself falling for something you might never have expected.
Domaine de Triennes
Rosé 2012, $22
On an idyllic hillside overlooking the Mediterranean, Domaine de Triennes captures the gentle elegance of Provence in its refreshing, softly textural and eminently food friendly rosé. It's pale, almost dry and tastes of such exotic delights as pomegranates and guavas.
E. Guigal
Saint Joseph Rouge 2010, $46
The leading estate in the Rhône Valley, Guigal is famous for its affordable Côte du Rhône blend, but its much smaller production syrah from the northern Rhône appellation of St Joseph is a big step up in violet perfume, black plum fruit and peppery, spicy texture.
Domaine William Fèvre
Chablis Premier Cru Vaillons 2011, $60
The Burgundian outpost of Chablis offers a reliable and affordable chardonnay, but a trade up to a premier cru or grand cru vineyard is where things really start to get exciting. William Fèvre owns more of Chablis' top sites than any other estate, and Vaillons is a refreshing and alluring highlight.
Domaine de Ladoucette
Sancerre Blanc Comte Lafond 2011, $50
The spiritual home of sauvignon blanc, Sancerre makes a restrained and textural expression of this much-loved grape, exemplified in Domaine de Ladoucette's taut, fine style of grapefruit, lemon, lime and green pea.
Tyson Stelzer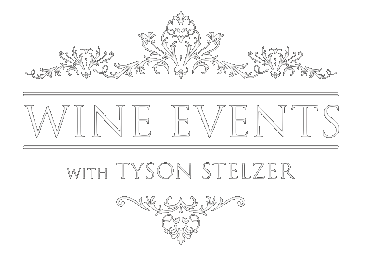 We'd love to add you to our list of friends so you're first to receive updates on all our upcoming dinners, tastings, tours, articles and books.