This article first appeared in Style Magazine, June 2009
Tyson Stelzer
With another vintage of Grange hitting the shelves this month, Tyson Stelzer asks if it's really worth all the hype.
A visit to Penfolds Magill Estate in the Adelaide suburbs is like a pilgrimage to the Mecca of Australian red wine. It was here that Grange was famously conceived more than fifty years ago and, with it, the birth of red winemaking in Australia as we know it today.
But these days Penfolds lies in the hands of multinational beer giant Fosters, and if you're chasing a bottle of the newly released 2004 Grange it's going to set you back nigh-on $600. That's why there are so many wine snobs with a 'big is bad' attitude who are turning their noses up at Australia's most iconic wine.
But they've got it wrong. And this year, they've got it oh so very wrong.
When I made the pilgrimage to Magill last month to taste the full range of Penfolds new releases, from Koonunga Hill to Grange, and everything in between, I could hardly believe my taste buds.
The Chardonnays were the finest they have ever been, the 2006 Bin range reds were the equal of any release that has preceded them and Bin 707 and RWT were at the top of their games. And Grange, well…
"I was asked from day one, how are you going to change Grange?" Penfolds Chief Winemaker, Peter Gago told me. "Well, I'm not changing it. I just want to make a better wine than the 1953 and the 1971 and the 1986."
Gago works alongside John Bird, senior red winemaker since 1960. "He's had fifty vintages with us and he remembers every wine intimately!" Gago exclaimed. As fashions quickly move in and out of vogue in the modern wine world, it is this consistency that has enabled Penfolds to build a reputation as solid as the two-foot-thick sandstone walls of its historic Magill Estate.
And it was in those buildings that I was tasting 2004 Grange with Peter Gago last month. Before the day was over, we had lined it up against bottles of some of the greatest vintages of the '70s, '80s and '90s.
And how did it stack up? 2004 is the greatest young Grange that I have tasted. Ever. It walks over all of the greatest vintages of the last two decades – 1990, 1991, 1996, 1998 and 2002.
And it will live forever. If you want the ultimate wine for your 60th birthday, this is your dream. But only if you're under 25 this year!
Tyson Stelzer was the winner of the Award for Best Food and Wine Writing in the Australian Food Media Awards 2008.
Tyson's Picks
Penfolds Bin 389 Cabernet Shiraz 2006, $60
This really is baby Grange. Any barrel that misses the final cut for Grange goes straight into Bin 389. It will be well worth a 20 year wait in the cellar. (Widely available)
Penfolds Reserve Bin 07A Chardonnay 2007, $85
Penfolds' most complex Chardonnay is also one of its most finely structured. Utterly pristine Adelaide Hills fruit makes this one of the greatest vintages ever. (Widely available)
Penfolds Bin 707 Cabernet Sauvignon 2006, $180
With pure blackcurrant fruit and dark chocolate oak, this is a classic vintage of 707 and it will improve incrementally over the next forty years. (Widely available)
Penfolds Grange 2004, $600
It is as if this wine is a blend of all of the finest attributes of the greatest Granges of the past twenty years. If you've been waiting for the right moment to splurge, it doesn't get any better than this! (Widely available)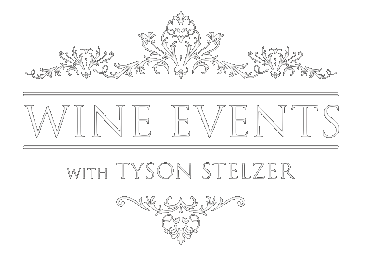 We'd love to add you to our list of friends so you're first to receive updates on all our upcoming dinners, tastings, tours, articles and books.