Halliday Australian Wine Companion Announcement
Dear friends,
I have a big announcement to share with you!
Today I commence a new role as Chief Editor of the Halliday Australian Wine Companion.
For all of us who have grown to deeply love Australian wine and its resilient people and remarkable places, chances are James Halliday and his Australian Wine Companion have played a defining role at some point in our journey.
For me, it all began in 1999 with his Wine Companion 2000, my inspiration to create a cellar as a university student and ultimately to write about wine. I bought every successive edition on the day of its release and pored over it for hours. I have since tasted with James countless times, judged wine shows alongside him, completed the Len Evans Tutorial under him and subsequently alongside him as a tutor. Since 2011 I have contributed articles for his Halliday Magazine and since 2014 tasting notes for his Halliday Wine Companion. On James' recommendation, his publisher Hardie Grant has published The Champagne Guide since 2014.
It goes without saying that James' invitation to step up as Chief Editor of the Companion is both a tremendous privilege and an enormous responsibility.
James has spent more than a third of a century establishing his Companion as the uncontested, definitive resource on Australian wine. Anyone who has witnessed him taste, write and speak will appreciate that his knowledge, work ethic and insight are nothing short of superhuman. It would not be hyperbole to suggest that no person at any time in history has done more to further the communication of Australian wine globally than James Halliday. To be granted the responsibility of upholding his remarkable legacy is terrifically thrilling and downright terrifying!
It is my mandate and aspiration to maintain every bit of the format, scope, integrity and spirit that James has infused in his Companion and at the same time to take it forward in new and dynamic ways.
The wine world in 2020 is a very different place to when James created his very first edition in 1986. It's no longer possible for one person to taste every wine, to know every winery and maintain connection with every region. It is impossible for this publication to ever become the Stelzer Companion as it is the Halliday Companion, even if I did wish it to be (and I don't).
I have been working closely alongside James, the Hardie Grant team and the tasting panel for the past six months to put in motion an exciting plan for the future of the Companion.
I am very proud to announce that in place of the rolling system of the past, in which wineries were allocated variously to tasters every year, the Halliday Wine Companion tasting team will now comprise a panel of regional specialists, providing stronger links with regions and wineries, offering continuity, connection and specialist expertise. The panel will be on the ground, more active than ever in seeking out all the best wines of the year to introduce in the Companion and the Halliday Magazine and web site.
James stays on as, in his words, 'taster at large,' example, mentor and ever-present inspiration. He also upholds his share in the joint venture with Hardie Grant.
James and I are joined by his existing tasting panel of Ned Goodwin MW, Jane Faulkner, Jeni Port and Steven Creber, and for the first time Tony Love in Adelaide and Erin Larkin in Perth. Read more about the tasting panel. Each are respected tasters and writers in their own right, with a fantastic diversity of age, experience, gender and, importantly, for the first time, representation in every one of Australia's key wine states (with a slight stretch for this de facto Tasmanian residing in Queensland!). In this way, we are best placed to communicate, celebrate and scrutinise the ever-increasing diversity of the wonderful landscape that is Australian wine today.
The Wine Companion Tasting Panel is not a new concept. For the past decade, James has been supported by his gradually expanding tasting team, who now step up to a new level of responsibility and profile.
Judging of the Halliday Wine Companion Awards will now be conducted by the full tasting panel each year. At the conclusion of the annual tasting cycle, the panel will gather to select the winners under each category from the top wines put forward by each regional taster. True to the history and spirit of the Companion, wines will not be judged blind, but considered in the context of their full identity, context, region, vintage, history and pedigree.
At the time of this announcement in 2020, Australian wineries have faced an unprecedented year in the wake of drought, bushfires and Coronavirus. And yet, against all odds, the calibre of wines created in this country has never been more worthy of celebration. I look forward to furthering my role of communicating Australian wine and to leading the Halliday Wine Companion team in continuing to rigorously seek out and champion its finest expressions.
Cheers,
Tyson.
Further information:
Hardie Grant Official Press Release
The Halliday Wine Companion Tasting Team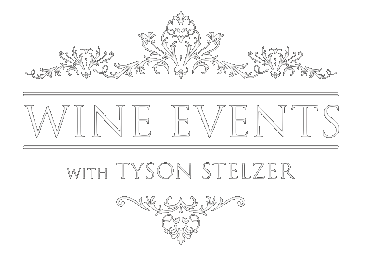 We'd love to add you to our list of friends so you're first to receive updates on all our upcoming dinners, tastings, tours, articles and books.