This article first appeared in Style Magazine, March 2007
Tyson Stelzer
"Flavour" may be the buzz word in the food and wine world at the moment, but "structure" is just as important.
In wine, acid forms an important part of structure (and I'm not referring to drug habits in shady clubs!). Acidity gives a wine freshness, vitality and life and a sharp, clean taste when you swallow it. You know about acidity whenever you eat citrus fruit, or any fruit that's not quite ripe. It has a sour taste and can make the sides of your tongue tingle.
Wine grapes develop their acidity best when they ripen in a place with cool nights during Summer and Autumn. In Australia, you need to head south or to high altitudes to find the best spots. And few reach the lofty heights of the Adelaide Hills in South Australia.
Next time you're up for a brilliant holiday or naughty weekend, fly yourself to Adelaide, jump in a hire car and you'll be in the hills in less than 20 minutes. Not only will you find one of the most tranquil destinations in the country, but you'll discover one of our most underrated wine regions.
Thanks to its cool, high altitude, the Adelaide Hills is the home of a wide array of wines with refreshing acidity, which makes them ideal food partners.
Its steep, undulating slopes form the home of dozens of picturesque vineyards hosting a wide range of grape varieties. While most Aussie wine regions have one or two fortés, The Adelaide Hills stands out because it is ideally suited to so many different wine styles.
Sauvignon Blanc is arguably more at home here than it is anywhere else in the country, producing wines with a beautiful balance of tropical fruits and herbaceous notes. The other white wine star in the hills is Chardonnay, with the best examples showing elegant citrus and stonefruit flavours.
Pinot Noir performs better here than it does anywhere else in the state, producing delightfully delicate wines which deserve a feature position in your wine diet. Shiraz tends to prefer a slightly warmer home, but in the right parts of the hills it manifests itself as an enticingly spicy incarnation.
These wines are the perfect foil to the big, alcoholic manifestations of warmer regions and as such they are perfectly suited to Queensland's climate and cuisine. Find yourself some wines with altitude and get on the acid!
Tyson's Picks
Mike Press Shiraz 2005, $80/dozen
I liked this wine so much that I bought an entire pallet to share with my mates. I guarantee you won't find a better Shiraz for $6.67. No, this is not a misprint. Get on to Mike and order your truck load immediately! (www.mikepresswines.com.au)
Barratt Piccadilly Valley Sauvignon Blanc 2006, $22
Look out New Zealand, this sassy little Sauvy is set to take over our country with its fresh passionfruit and gooseberry flavours and minerally acidity. (Wineaway, Mr Corks, Emporium)
Ravenswood Lane Pinot Gris 2006, $29
Pinot Gris is all the rage right now, so get on board. This could just be the best example that has ever been made in this country. Grab a case and decide for yourself. You will be transfixed by its gorgeous perfume and honed pear and apple flavours. (www.thelane.com.au)
Geoff Weaver Lenswood Chardonnay 2005, $29
This is an immensely serious Chardy from a brilliant man. Tight, elegant, enticing grapefruit is framed perfectly by top quality oak. The texture is a brilliant balance of fine minerally acidity and creamy smoothness. (www.geoffweaver.com.au)
Petaluma Shiraz 2004, $45
Petaluma has created a wine that is about as succulent, balanced, elegant and athletic as Shiraz gets. It's the perfect synergy of an ancient vineyard site and clever modern winemaking. This is one experience you have to have. (First Choice, BWS, Dan Murphys, Vintage Cellars)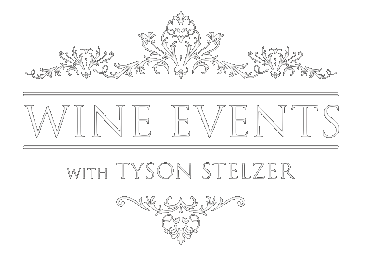 We'd love to add you to our list of friends so you're first to receive updates on all our upcoming dinners, tastings, tours, articles and books.