Heatwave decimates Australian crop
This article first appeared in Spectator, 2009
Tyson Stelzer
A blistering heatwave has swept through south-eastern Australia, scorching vineyards and decimating harvest forecasts.
Adelaide's temperatures soared above 104F for six successive days last week, topping a sweltering 115F and breaking the all-time heat record set in 1908. Melbourne also recorded its hottest heatwave in history, with three successive days over 111F and more forecast for next week.
"We've never seen anything like it," said Geraldine McFaul, winemaker at Willow Creek on Victoria's Mornington Peninsula. "Any exposed fruit has been completely fried – it looks like someone's taken to it with a flame thrower!"
Pinot Noir was the worst hit variety in the region, although it will be difficult to quantify the full extent of the damage before harvest later this month. "It looks to me like something between 25 and 50 percent of the Mornington Pinot crop will be lost," said Yabby Lake Group Winemaker and General Manager, Tom Carson. "It's absolutely devastating."
In the nearby Yarra Valley, the heatwave has claimed some growers' entire crop. "We've lost 50 percent of our fruit," reported De Bortoli Chief Winemaker Steve Webber. "It's just shrivelled on the vines."
Meanwhile, McLaren Vale and the Adelaide Hills have been the hardest hit of South Australia's wine regions. "At this stage it looks likely that 70 percent of McLaren Vale's harvest has been destroyed," said Tim James, former Managing Director of Wirra Wirra.
Estimates are more optimistic in the Barossa Valley, although shiraz fruit has been sunburnt and some white varieties have been completely wiped out, according to CEO of the Barossa Grape and Wine Association, Sam Holmes.
"What has surprised us is that some vineyards have been completely unaffected," he said. "Careful vineyard management has made a huge difference."
The full extent of the impact on wine quality is yet to be determined. "I'm confident that we will make some good wines from the Yarra Valley fruit that's left," commented Webber. "It's all about stringent hand-sorting of the fruit."
For the world's fourth-largest wine exporter, the 2009 vintage had been forecast to be a record crop with a large surplus. Estimates have now been downsized by twenty percent. "We don't mind losing some fruit, as it brings supply and demand back into balance," said Webber.
Vine damage has been exacerbated by dehydration due to the ongoing drought across south-eastern Australia. Adelaide has experienced its driest January in seventeen years, while Melbourne had its second driest January on record, with a rainless spell now 33 days long, and counting.
"Any vineyard that's water stressed is going to have a very difficult run," suggested Coonawarra Grapegrowers Association president, Stuart Sharman.
After Australia's "one in 3000 year" heatwave of fifteen consecutive days above 95F vintage last year, concerns are being raised regarding the long-term effects of climate change. "It's uncharted territory – nobody really knows what it means yet," Chairman of the McLaren Vale Grape Wine and Tourism Association, Dudley Brown, told the ABC.
Climate Change Minister Penny Wong told the Canberra Times that the scorching weather proved the accuracy of warnings by climate change scientists. "11 of the hottest years in history have been in the last 12 years," she said.
Others are less convinced. "Harvest started on the same day in 2008 as it did in 1908," pointed out Kay Brothers Amery Winemaker, Colin Kay, who has climate records for his McLaren Vale vineyard for every year since 1891. "We had a similar heatwave in 1934."
Other winegrowing regions have been more fortunate and are expecting very good vintages. In Western Australia, Perth recorded its hottest start to January on record while Tasmania reached its all-time record of 108F, but vineyards in these states escaped the heatwave. The Hunter Valley in New South Wales has enjoyed a cooler season, reporting an exceptional semillon harvest.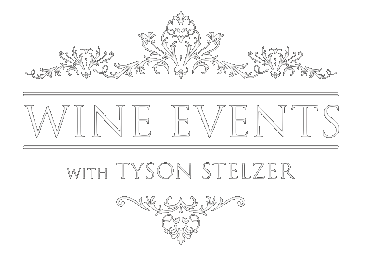 We'd love to add you to our list of friends so you're first to receive updates on all our upcoming dinners, tastings, tours, articles and books.