How to clean a wine bottle after a flood
I've received numerous queries this week from wine collectors and trade regarding how to clean wine bottles that have been submerged in floodwaters. I've seen plenty of wines in European cellars with all manner of horrible moulds growing over them, but a quick wipe of the top of the bottle after it's opened usually solves the problem. The same does not apply here.
Ensuring a wine affected by floodwater in the recent Queensland floods is safe for consumption is not simple. The problem here is faecal contamination (from sewage or farm land) and the associated risks of E.coli and salmonella. Authorities are recommending that food that has been in contact with floodwaters needs to be regarded as contaminated, and it would be prudent to assume the same for wine that has been submerged. Contaminated water may not only destroy labels but, worse, seep inside capsules and around the necks of screw caps.
Today Grant Johnston ditched $140,000 worth of premium wine from his Boardwalk Bar & Bistro on Eagle St. He washed the bottles down but was concerned about what might remain under the caps. There was vintage Krug amongst them. That's gotta hurt. But not as much as salmonella poisoning.
Is there any chance of safely recovering your prized bottle? If so, how? Should capsules be removed? Should bottles be sterilised? And with what?
I put these questions to the problem-solving crew at the Australian Wine Research Institute (AWRI) and they replied to me right away today. These are some of the top minds in wine science in the world at the moment, but even for them the answer is not simple. Con Symos (Group Manager – Industry Development and Support, AWRI) suggested that it would be of value for them to septically swab some wines in order to get a full picture of the nasties that we may be dealing with. They are looking into this further and I'll keep you informed on any updates on this page.
In the meantime, I want to share the response of Geoff Cowey (Senior Oenologist, AWRI) because I know many of you in Brisbane have already been busy attempting to recover your cellars this week.
Hi Tyson
It has been something we have discussed that might be an issue for Queensland wine producers and wine stockists, but so far we have not heard too much from the industry, given they are still at the forefront of the clean up process. Submerged vines and disease pressures, however, are current concerns people are calling us about.
There have been a few cases discussed over  the last 12 months about submerged bottles of wine; generally submerged in the ocean/salt water conditions and subsequent tastings of the wine being found to be fantastic. The wines have often been decades old, however, and the tastings less formal, but from a storage point of view the wines would be well insulated.
In terms of water entry into wine, the same rules apply to that for oxygen, thus those wines sealed with screw caps should expect negligible/no wine contamination in the bottle. Cylindrical closures, particularly natural, more likely to be affected, and also more likely to soak up/absorb some of the water into the closure itself. This could lead to potential taint issues, as well as microbial growth(s) on/in the cork due to the increased moisture content of the cork and the generally higher humidity conditions in Queensland. We also have to think that power supply to many areas in Queensland has ceased for many days meaning additionally no temperature control in any of the areas affected.
A thought: Peter Godden's Application team has a device called the Bevscan, which we have used to non-destructively detect in bottle, the bottle to bottle variation in production runs when wine is suspected of being diluted at the start or end of run, due to being pushed through the line with water. This technology could be used by companies wanting to non-destructively detect any possible breaches in the seal/integrity of the closure due to being submerged and any subsequent wine dilution.
Some water would be expected to potentially enter the screw cap under the skirt as you suggest, maybe less depending on redraw etc. I would be cautious using any sterilising agent on packaged bottles, particularly those with natural cork, mostly due to the majority of 'sterilisers' containing halogen active agents such as chlorine, that can impart chlorophenol taints, etc, particularly on any natural product, such as corks, and also paper labels, etc. Peroxide based agents also may damage neck and bottle labels, but may be appropriate if the wines were to be relabelled (which will most likely be the case for wineries with stock submerged in the muddy waters; less likely for consumer cellars/retail). Preferentially, an ethanol spray/neck rinse would be the least damaging but still an effective sanitiser, and has been used in the past for cases like you have mentioned in the EU. UV sterilisation may also be an option, and is used as an effective microbial control for water used on packaging lines. Note this would be very dependent on the bottle glass colour, as you would not want to expose wine to UV light if using a clear glass.
Given the type of water contaminant, and that E.Coli has been detected in some of the waters tested reported by Queensland authorities, leading to recommendations to not swim, etc, or avoid contact with the water in general, it does pose some reason for concern over affected bottles and more reason to claim losses through insurance.
I will run the health risks past our Health Manager, Creina Stockley, next week when she returns to the office, and get back to you with any further comments.
Regards
Geoff Cowey
Geoff has kindly offered to assist with any other queries. Please contact me and I'll refer your question to him. I am currently investigating accessible sources of ethanol spray/rinse. Please contact me if you are aware of any.
Update January 25:
Dear Tyson,
Further to recent conversations with staff from the AWRI, we now send further details regarding flood water contamination.
There are two health issues for wine bottles affected by the flooding. The first is the actual wine in the bottle. Wine containing at least 11% alcohol v/v, and in combination with organic acids (i.e. tartaric acid), low pH value and phenolic compounds, creates a hostile environment that inhibits and indeed kills common human bacterial pathogens within a short time, measured in hours. Louis Pasteur first suggested that it was safer to drink wine than water in the 1800s: "Wine is the most healthful and most hygienic of beverages".
The second issue is the surface of the wine bottle including closure, neck and rim. If the wine bottle has been submerged in flood water potentially containing pathogens then they will remain on the bottle, label and closure. The wine poured from the bottle may therefore come into contact with the pathogens. This means that the outside of the bottle and closure, as well as the neck and rim of the bottle should be thoroughly cleaned with ethanol prior to pouring the wine and drinking it. In addition, the pourer's hand should be cleaned. Regarding the disinfection of contaminated surfaces, 70% ethanol or isopropanol (isopropyl alcohol) diluted in water is regarded to be effective and should not taint the wine.
Floodwaters containing pathogens could potentially contaminate wine grapes. The growth and survival of these pathogens in juice and subsequently wine is possible if prepared without a sterilisation step such as filtration or pasteurisation, however, it would be highly unlikely that these pathogens would survive the fermentation process.
If wine industry stakeholders have any further concerns, they should contact winemakingservices@awri.com.au or telephone the AWRI's Winemaking Services team on 08 8313 6600.
Rae Blair, Communication Manager, AWRI
Rae has kindly sent relevant references and further background on disinfectants and pathogens in wine. Please contact me if you would like to receive copies by email.
Update January 28: 
Dear Tyson,
With regard to sterilising the neck of the bottle without removing the capsule, we can't give you a definitive response without undertaking work in this area. Let me know if you need any other info. 

Rae Blair, Communication Manager, AWRI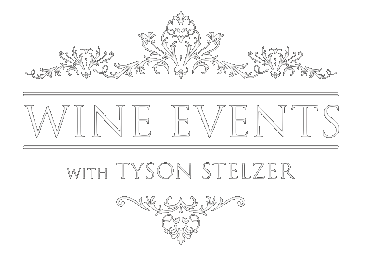 We'd love to add you to our list of friends so you're first to receive updates on all our upcoming dinners, tastings, tours, articles and books.