In your GLASS this week… Edition 1
Welcome to the inaugural edition of In your GLASS this week, the regular update from GLASS: Clear about wine.
To receive these updates on email, join here.
This edition comes to you from Hobart, where winter is finally on its way after the hottest summer in history. I (Tyson) have spent the week travelling the island state and discovered quite some success in ripening Shiraz and Cabernet down here. I even tasted a barrel labeled "port" (admittedly, it was a fortified Pinot). Questions about global warming, anyone? The most exciting development in Tassie is the move toward sweet wines, but more on this in coming weeks. Stay tuned.
It's been a massive first week at GLASS, with a four digit number of visitors from something like nineteen countries coming by to say hello. Bienvenue, willkommen and welcome on board!
Easy to follow…
We know it's hard to keep up with the latest, so we've devised a cunningly clever system to make it dead easy for you. Follow us on Twitter and you'll receive an update the instant any new wine recommendation or story appears on GLASS. Follow us on Twitter.
Find a review or story at GLASS that you'd like to share with your contacts? Simple. Just one click on the "Tweet" or "Like" button on the bottom of the page and all your contacts on Twitter or Facebook will be up to speed. Our most tweeted wine this week was 2008 Wendouree Cabernet Malbec, which will be released next month.
In your GLASS this week…
We've uploaded hundreds of new wine reviews and stories this week.
Here are some highlights:
Whites and Reds in the land of the All Blacks – The landscape of New Zealand wine is as diverse as the country's dramatic scenery.
Return to Grace – Henschke release – I have not long been a disciple of Hill of Grace. Read about my conversion.
The Wine Expressionist – Mark Folker – Let me take this opportunity to introduce myself, and a few extraordinary wines.
World Wine Discovery…
Enrolments are rolling in fast for our first World Wine Discovery course. Get in quick if you'd like to join us for this four week introduction to the world of wine in Brisbane.
Enjoy something new in your GLASS this weekend!
Cheers,
Tyson & Mark.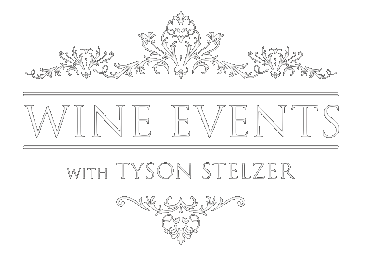 We'd love to add you to our list of friends so you're first to receive updates on all our upcoming dinners, tastings, tours, articles and books.