In your GLASS this week… Edition 2
Welcome to the second edition of In your GLASS this week, the regular update from GLASS: Clear about wine.
To receive these updates on email, join here.
Happy New Year! I cracked my very first bottle of 2010 this week. A fine start to another year of wine it was, too. O'Leary Walker Blue Cutting Road Clare Valley Adelaide Hills Semillon Sauvignon Blanc 2010. Fifteen bucks – giddy up! It's easy to forget how floral and high-pitched these blends are on release. In Queensland it's the perfect time to drink them – this one went well with seaspray and suntan on the beach.
In your GLASS this week…
On the nose: Crack down on wine faults – You don't have to be a wine snob to pick a faulty bottle, and you might dodge a ghastly wine in the process.
Life is a Cabernet – There are some strange anomalies in the wine world. One of the more perplexing in Australia lately has been the fall from favour of Cabernet Sauvignon.
Clear cut: Glassware – Serving wine at home? The right glassware isn't just a fashion statement – it can actually make the wine taste better.
What's in a label? The case against cleanskins – Ever bought a cleanskin wine that you adored? Or couldn't drink? Here's how to pick the difference.
Value for money steals the show – Hot off the show judging circuit, here are a few secrets and the wrap up of the show-stoppers of 2009.
Easy to follow…
Follow us on Twitter to stay up to date on every new wine recommendation and story on GLASS. Follow us on Twitter.
World Wine Discovery…
Get in quick if you'd like to join us for our four week World Wine Discovery in Brisbane.
Enjoy something new in your GLASS this weekend!
Cheers,
Tyson & Mark.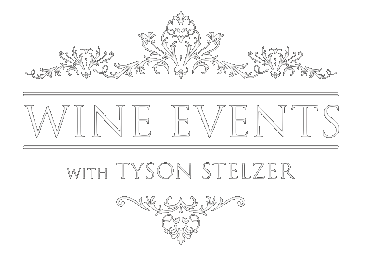 We'd love to add you to our list of friends so you're first to receive updates on all our upcoming dinners, tastings, tours, articles and books.