In your GLASS this week… Edition 3
Welcome to the third edition of In your GLASS this week, all the latest from GLASS: Clear about wine.
To receive these updates on email, join here.
This week I (Tyson) have been on assignment in Sydney to judge Neil Perry's Rockpool Bar and Grill for a high profile international restaurant award. A key criterion is the wine list and, oh my goodness, I've never seen anything like it this side of the equator! Spanning no less than four centuries and some 4000 different wines, the core of the international component is drawn from the $40 million cellar of US collector David Doyle. The significance of this cellar lies not only in its sheer depth and breadth but in its sustainability (David has three wines in his cellar in the US for every one at Rockpool) and its provenance. Part of the assignment was a cellar audit and I've never seen old wines in such pristine condition – '59 d'Yquem, '78 La Tache magnum, '62 Rousseau Chambertin, '61 Haut-Brion, '47 Cheval-Blanc… David told me that he sources wines in pristine condition and he personally escorted the first shipment to Australia in a private jet, to ensure that they arrived safely with just one day out of cellar conditions. I accidentally used the word "providence" instead of "provenance" in my internal judging report. No one noticed. With a cellar like this, I think it's a bit of both! Fingers crossed for Rockpool – if they get this award it will, I believe, be a first for the southern hemisphere. I'm hoping they get it, throw a party and open a few of those bottles!
You probably won't be buying them next time you dine at Rockpool – the prices are ear-splittingly expensive. But there are plenty of great value wines to be found. J.M. Boillot's Côte Chalonnaise Montagny 1er Cru 2007 is stunning for $87. Côte Chalonnaise may be a lesser appellation for white Burgundy, but 2007 is the best vintage in a long time. For something more obscure, Thierry Puzelat La Tesniere Touraine 2007 is $89. The sommelier thought it was Cabernet Franc but it turns out to be Pineau d'Aunis. Gotta watch how you say that! Told you it was obscure. A funky little natural wine introduced to me by Stuart Knox (restaurateur extraordinaire at Fix St James, another great Sydney restaurant that you must discover, but that's a story for another day).
In your GLASS this week…
The Great New Zealand Pinot Noir Classification 2010 – My classification with Matthew Jukes to highlight the importance of New Zealand's finest Pinot Noirs.
Show Stoppers – There's nothing like a bit of controversy to heat things up at the Barossa Wine Show.
Red season – What can you expect from the Barossa's 2008 and 2009 reds? Don't listen to premature reports.
Not so plain in Spain – The rise of Spanish grape varieties has been swift and widespread across Australia in recent years.
World Wine Discovery…
I've been doing the rounds of Brisbane's fine wine shops this week to lock in retail partners for our four week World Wine Discovery. On board so far are The Wine Emporium, Cru Bar, Era, Wineaway, Vintage Cellars and Dan Murphy's, with more signing up every day.
Lots more bookings have come in for the course this week, so you'll need to get in quick if you want to join us for our first sessions in July/August.
Easy to follow…
Follow us on Twitter to stay up to date on every new wine recommendation and story on GLASS.
Enjoy something new in your GLASS this weekend!
Cheers,
Tyson & Mark.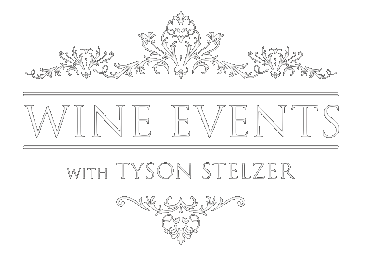 We'd love to add you to our list of friends so you're first to receive updates on all our upcoming dinners, tastings, tours, articles and books.