Independent Champagne Retailers
Dear friends,
As a luxury product and the universal symbol of celebration, the impact of Coronavirus on champagne sales is particularly acute, and some houses are already predicting an annual downturn of 50% of sales.
This has huge repercussions on the livelihood and feasibility not only of the houses and growers themselves, but also of course of their importers and independent and chain retailers.
Over the past five weeks, Jody and I have been working to create a brand new initiative to offer an avenue for communication and promotion on a national and international level that directly stimulates sales and supports every tier of this vital yet fragile chain at this vulnerable time.
We have already hosted two champagne webinars, drawing together some 220 champagne lovers from eight countries. Over the coming months, we have 17 (and counting!) webinars scheduled, bringing into your home the chef de caves and principals of the top champagne houses and growers and the very best Australian sparkling makers. Stay tuned for the announcement of a new webinar each week.
A blessing of our fierce independence is the freedom to work closely in partnership with each of their importing agents to ensure supply of their cuvées across every Australian state through a fantastic network of 50 (and counting!) independent retailers, each of whom we are actively promoting to our guests. This ensures that our guests can be tasting the same wines during our webinars, facilitating the engagement and interaction that we're all craving right now!
The support of these retailers has been amazing, and we've been delighted to be able to even arrange for small growers to access new markets through a retail presence for the first time. Our list for each house has been provided to us by its agent, and we are adding to this as more retailers reach out to us, literally on a daily basis, and we warmly welcome and encourage more. You will see us promoting them in our communications and vice versa. As always, we never take any commission or kick-backs from wine sales.
We also support and work closely with the chain stores, and we are currently working on new initiatives in partnership with them, too – stay tuned!
We warmly invite you to join us in rallying around the houses, importers and retailers that we know and love, and to show tangible and moral support for a sector hit hard at this time. Together, we are indeed stronger, and never more than right now.
We commend the following list of independent champagne stockists to you.
Tyson & Jody.
Online
See below for a state-by-state listing of stockists (many of whom also ship interstate).
New South Wales
Camperdown Cellars Darlinghurst
Georges Fine Wines
The Woollahra Hotel Bottle Shop
Victoria
Queensland
South Australia
Melbourne Street Fine Wine Cellars
Western Australia
Tasmania
Australian Capital Territory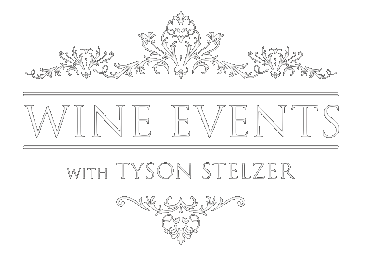 We'd love to add you to our list of friends so you're first to receive updates on all our upcoming dinners, tastings, tours, articles and books.