Jukes Cordialities: Changing the non-alcoholic game
We all need non-alcoholic alternatives. But despite the meteoric growth of this category in recent years, I've never found one I can actually drink. Until now.
For the past 15 years I've been writing and hosting The Great Australian Red Competition with UK wine taster Matthew Jukes, who I've grown to admire as possessing the most acute and insightful palate in the world. While judging together in Adelaide in October 2019, he quietly showed me early samples of a remarkably ambitious new project he cleverly dubbed 'Jukes Cordialities'. He has kept me abreast of developments since and I have awaited with great expectation the moment when I can announce its arrival to my friends in Australia. That moment has finally come!
Matthew explained his eloquently simple ambition: to conceive a beverage with the elegance, sophistication, complexity and satisfaction of wine, yet with zero alcohol. In his words, 'Not wine, but with the same silhouette as wine.' Many have tried and failed, by stripping the alcohol from fermented grape juice, but this unequivocally and fundamentally alters its inherent balance and appeal.
Matthew embarked on a far more complex undertaking: to build a beverage element by element, in intricate detail from more than 100 ingredients. Not only to replicate the colour, aroma and flavour of wine, as others have attempted, but to delve into elements that transcend the non-alcoholic universe, fundamentals that define great wines: things like mouth feel, texture, phenolics, persistence and, most of all, acidity.
I have grown to prize acidity as the most fundamental element of wine (and of any beverage) and the key to its balance and food-matching dexterity. Matthew discovered that he could achieve a sophisticated acid base and just the right level of 'prickle' on the back palate with a base of classy Italian organic apple cider vinegar. In this he cold macerates all-natural fruit, vegetables, herbs, spices and flowers to create now five unique drinks inspired by his favourite wines.
Jukes 2 is my favourite, modelled on bright reds like pinot noir, sangiovese and 'skinny' cabernet franc (no surprise, I've long been a pinot tragic!). 'It's inspired by vine cuttings smouldering on the edge of the vineyard in the Côte d'Or,' Matthew waxes, 'by sour cherries and cranberries.' Its spicy intrigue goes further, evoking a Moroccan souk. High-precision engineering tactically utilises tannins and phenolics to build tension and grip.
Jukes 8 is my second pick, Provence rosé by inspiration and by colour. It's not just about all the red fruits you'd expect in classy rosé, but about the green notes from rhubarb and roadside herbs and garrigue. Most of all, I love its seaspray feel, the smell of the shoreline and the sea air that carries you away!
Jukes 6 was the first in the collection. By Matthew's reckoning, if he could make a deep red, he could make anything. This was his biggest challenge, and it took a year of blending and refining to get the right levels of extraction, fruit and colour. 'I wanted to capture all the best bits of cabernet, shiraz and nebbiolo, with a sense of dryness,' he reveals. By jove!
Jukes 1, the rich white, is my fourth favourite in the set. This is his best-selling, original white, and little wonder. It's tangy, refreshing, spicy and sophisticated, with a dynamic herbal lift. There's also a Jukes 5 modelled on Loire Sauvignon Blanc, which you can try on your travels (it's not coming to Australia yet).
Jukes Cordialities completely changes the game, because never has the non-alcoholic beverage category looked so sophisticated or so delicious!
Available from Simon Johnson and Calendar Cheese from December 2021. Use the code JUKESAUS for an en primeur offer on pre-orders.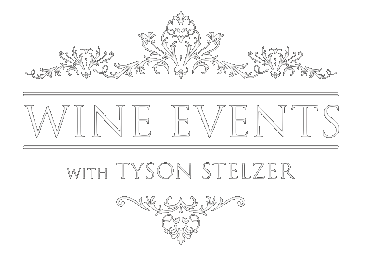 We'd love to add you to our list of friends so you're first to receive updates on all our upcoming dinners, tastings, tours, articles and books.