Launching Bellebonne and Wellington & Wolfe new releases – Chez vous! 4 December 2020
It's our great pleasure to invite you to welcome Natalie Fryar and Hugh McCullough to a tasting at your place to launch their new releases including the inaugural Bellebonne-bis Rosé NV!
Australia's sparkling rosé queen crafted just 2100 bottles of the very first non-vintage under her own name. I've just tasted it…
Bellebonne-bis Rosé NV
2018 base vintage; Piper's River, Tasmania; partial barrel fermentation and maturation; méthode traditionnelle; aged up to two years on lees; 2100 bottles; 12.0% alcohol; DIAM closure
Natalie Fryar didn't make her glorious Vintage Rosé in 2018, opening up the opportunity to redirect her Piper's River pinot noir into her inaugural Non-Vintage. A gorgeous pale, bright salmon hue, it carries the same DNA as the Vintage, with a Piper's River signature of succulent and generous pinot, laden with red cherries, wild strawberries and Turkish delight. Barrel fermentation brings savoury, charcuterie complexity and wonderfully creamy texture, uniting seamlessly with integrated dosage and soft, ripe acidity that carries the finish long and generous. If you love her Vintage Rosé as much as I do, you'll enjoy the relaxed, comfortable and approachable vibe of its new little sister. 93 points
We'll follow with the best Vintage Cuvée from Bellebonne yet…
Bellebonne Natalie Fryar Vintage Cuvée 2016
60% chardonnay, 40% pinot noir; Piper's River; 50-60% barrel fermented; 12.0% alcohol; 3310 bottles produced; DIAM closure
Uniting the deep complexities of place and method, this is a cuvée that captures the fruit concentration and tension of Piper's River and frames it confidently in the texture and character of partial barrel fermentation. Chardonnay leads here in nuances of pineapple, white peach, fig and preserved lemon, beautifully harmonised with the wild strawberries, red cherries, red delicious apples and anise of pinot noir and the subtle, classy, toasty complexity of old barrels. The signature creaminess of barrel fermentation washes seamlessly with the bright yet perfectly ripe acid line of cool Piper's River acidity, singing with the saline nuances of Bass Strait. For all of its multifaceted complexity, it's the focus and cohesion on the finish that define its true greatness, holding fantastic line and enduring length. Brilliant. 95 points
And finally the brand new vintage from Nat's fiancé Hugh McCullough…
Wellington & Wolfe Riesling 2020
Tamar Valley; partial wild fermentation, partial old oak fermentation, partial stainless steel fermentation after crushing, destemmed and soaked for 6 hours before pressing, matured 5 months on full solids with regular stirring; 5g/L residual; 12.0% alcohol; Screw Cap
The contrast of texture and tension is a tricky balancing act in Tasmanian riesling and Hugh McCullough has nailed it here with careful and judicious exploitation of every clever trick in the book: wild, old oak fermentation, soaking, and maturation on solids with stirring. He's masterfully achieved the holy grail of luscious texture with just a lick of residual sweetness (5g/L). Pure lime, lime jube and granny smith apple build a palate that unites juicy concentration with zesty freshness. It's eminently food-versatile and delicious. 92 points
As soon as you register, you will receive a download link with instructions (within your order receipt) for joining the Zoom webinar and details of a special tasting pack that Nat and Hugh have offered freight free for the occasion. You will also receive a list of retailers across Australia who stock these and other Bellebonne and Wellington & Wolfe cuvées, should you wish to purchase a bottle or two to taste along with us. Nat and Hugh will also share insights into other cuvées that you might wish to pop. To view stockists in advance click here.
When you register, there will be opportunity for you to share with us which cuvées you'll be drinking when you tune in, the names of anyone else who'll be joining you on the same device, and any questions you'd like to ask Nat and Hugh.
The webinar will be recorded for the exclusive future reference of attendees.
Let's celebrate and crack a bottle or two of Bellebonne and Wellington & Wolfe and continue our wine journey together!
Nat, Hugh and I look forward to seeing you at your place!
Santé!
Tyson.
8pm–9:30pm DST Friday 4 December 2020
7:30pm–9pm SA | 7pm–8:30pm QLD | 5pm–6:30pm WA
Zoom Webinar
$50 per device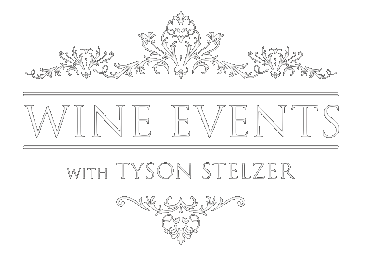 We'd love to add you to our list of friends so you're first to receive updates on all our upcoming dinners, tastings, tours, articles and books.