There's a cracking new name in the Adelaide Hills. Is Mayhem & Co one of Australia's best new bargain boutiques?
There's a buzz in the Adelaide wine scene about a new brand in the Hills with slick labels and a strange name. Between judging the Barossa Wine Show and a meeting with Paul Henry at Wine Australia in Adelaide last week, I took a detour through Charleston and discovered a bargain range of Adelaide Hills single vineyard wines that would look very much at home on the by-the-glass list at any wine bar this summer.
Mayhem & Co was born just last year. There's no shortage of new wine brands at the moment, so what separates this tiny operation?
The wines are sourced primarily from a number of the Adelaide Hills' older and better placed vineyards. This makes for riesling, sauvignon and chardonnay with deep minerality and a pinot of persistence and poise. Such traits simply can't be achieved from young vines or inferior sites.
Winemaker Brendon Keys clearly understands how to preserve the kind of finesse and texture that makes these vineyards special. Wild yeast ferments, minimal chemicals and subtle use of oak are the themes here.
Brendon is a young and enthusiastic New Zealander, but not inexperienced, having notched up winemaking time in such far-flung places as Argentina, California, New Zealand and Australia. Two years at Wirra Wirra provided him with an insight into some of the Adelaide Hill's finest sites.
It's unusual indeed to find an inaugural release that reflects such sympathy toward its vineyards. More unusual still to find wines of tiny production (less than 300 cases per label) at such enticing prices (most are $17). Boutique wines of this quality can't remain at these prices forever, so make the most of this and get on board right away.
While you're there, Brendon's own brand, BK Wines, takes the themes of texture and minerality even deeper still. At less than 100 cases per label, you could almost think of these as the reserve versions of Mayhem & Co.
Mayhem & Co is certainly a brand to keep on your radar, and with the talented young Sarah Belsham behind sales and marketing, expect to see this name in more places. Many words could be used to describe its meteoric success in its first year. "Mayhem" is definitely not one of them.
Mayhem & Co Little bubbles 2009, $12/500mL
Turn up the tunes, invite the entire street, big event party fizz has arrived! Little Bubbles cleverly unites the structure and drive of riesling, the spicy aromatics of gewüztraminer and a dash of pinot noir for florals and colour. Add ten grams per litre of residual sweetness, and you get an off-dry, refreshing wine that will keep everyone pleased.
88 points
Mayhem & Co Old School Riesling 2009, $17
Time to get serious now. From a twenty-year-old, high altitude Mount Torrens vineyard, this is a riesling that's not far from Eden Valley in location and style. Quite backward for an eighteen month old, it's built around primary lemon and lime fruit backed by zesty acid structure. There's a real drive of minerality through its core, a pure expression of this site. Great value.
92 points
Mayhem & Co Homegrown Sauvignon Blanc 2009, $17
Goodness me, this is what sauvignon blanc should be. If only they all looked this youthful a year-and-a-half after vintage. There's a coil of energy bound up here, tapped from this ten-year-old estate block at Nairne and given an extra charge through barrel fermentation and four months of bâtonnage (ten percent of the blend). This keeps its lemon and lime zest accents vibrant and reinforces a textural finish. A sauvignon blanc of compelling purity and finesse. New Zealand, look out.
92 points
Mayhem & Co Big Barrels Small Berries Sauvignon Blanc 2009, $30
There's real potential in carefully crafted barrel fermented sauvignons. Made in fifty percent new puncheons, there's loads of vanilla and spice to support its zesty lime fruit and tightly defined acid profile. This is a wine that will improve with bottle age and you really shouldn't even look at it for at least two years. Once Mayhem & Co is established, I hope there might be potential for this to be held back as a later release wine.
91 points
Mayhem & Co Very Viognier 2009, $17
Capturing viognier at that crucial juncture in flavour development where peach kernel meets pepper calls for care, indeed, and Brendon has nailed it here. From an older Mount Torrens vineyard, the wine is made in tank and spends three-and-a-half months on lees to build lovely texture and mouth feel. A wine of both restraint and great fruit concentration, with a lingering finish and a touch of warmth (14% alcohol).
90 points
Mayhem & Co Wicked Chardonnay 2009, $17
All the action that you might expect of a chardonnay with a much higher price tag. Sourced from Piccadilly, it's hand harvested, wild yeast fermented (ten percent in new French oak) with lees work. Tightly defined, lean acidity gives definition to concentrated, fleshy stone fruits. A fresh, textural style with good persistence.
90 points
Mayhem & Co Bells and Whistles Chardonnay 2009, $32
There's always a catch with old oak when a winery is in its infancy. Bringing in old barrels is fraught with risk, so in the first year there's often no choice but to run with more new oak than might be desirable. Case in point here, with ninety percent new oak, and that oak is just a bit hard immediately following bottling. Give it some time and it will find its balance. Sourced from the same vineyard as Wicked Chardonnay, the fruit is fresh, zesty and spicy, with tightly defined acidity.
92 points
Mayhem & Co Newcomer Pinot Noir 2009, $24
If you're chasing a pinot which ranks high in the drop-dead-gorgeous stakes and low on the structural longevity scale, you've just found your perfect date. She has an air of perfumed cherry blossom and a palate of pick-your-own Adelaide Hills cherries. Supple, textural, persistent and wrapped in a voile drape of silky tannins, before you know it you'll find yourself settling in for the night.
93 points                                                          
BK Wines Inox Pinot Grigio 2010, $21
Tight, clean, lean and well-made, there is potential in this tank fermented style as soon as this Lenswood vineyard gains some age. At the moment its young vines leave it one-dimensional and short.
88 points
BK Wines Le Levier Pinot Gris 2009, $21 (sold out)
The same fruit as the Inox, this time ten percent barrel fermented, adding extra dimensions of earth, spice, minerality and texture. This is certainly the right mould for this fruit and this will be a label to watch as those vines grow up.
89 points
BK Ma Fleur Piccadilly Valley Chardonnay 2009, $35
This is quite some recipe: Sourced from one of the oldest chardonnay vineyards in the Hills, directly below Mount Lofty House, wild yeast fermented in 50% new oak, with lees stirring for nine months. The fruit profile is concentrated and powerful, with fleshy white peach taking the lead, trailing into fine citrus zest accents on the finish. Vineyard-derived minerality meets lees-derived texture on a long, powerful finish.
92 points
BK Ma Fleur Single Barrel Piccadilly Valley Chardonnay 2008, $54
I was surprised to learn that this wine has spent two years in 100% new oak. Such is the power, definition and persistence of its honed lemon and grapefruit profile that its vanillin oak all but disappears. It really is only a single barrel – just 20 cases made.
93 points
BK Wines Collage Rosé 2010, $21
You'd never pick this for a serious rosé from its colourful collage of a label, but don't be fooled. Very much in the southern French style, this is a bone dry, zesty, fresh wine with a pretty salmon hue and a beautiful acid backbone. Unusually, it's made from white juice bled from pinot noir, with 6% finished pinot blended back to provide colour.
92 points
BK Wines La Bombe Pinot Noir 2009, $35, Diam closure
The bomb, indeed. The thrill factor ratchets up a notch here as precise black cherry and plum fruit meets finely structured, grippy tannins. Twenty-five percent whole bunches in the ferment provides perfume and spice, while twenty-five percent of the juice bled off into rosé makes for concentration. In the 2010 vintage these numbers were doubled, with the ambitious aim of 100 percent whole bunch in future. In the meantime, a long, spicy finish confirms a beautifully crafted, age-worthy Lenswood pinot noir. A bargain in the world of boutique pinot.
94 points
BK Wines Jean Bernard Syrah 2009, $35, Diam cork
Shiraz at its most distinguished is spicy, restrained, texture-driven and low alcohol, and here's a downright serious example that doesn't break the bank. Sourced from a fifteen-year-old Mount Torrens vineyard, it's had the full works – 100 percent whole berry, extended, wild fermentation, left on skins for thirty-five days (like the pinot) and then matured in thirty percent new oak. At just 13.5% alcohol (hoorah!) there's nothing to interrupt the pure expression of its blueberry and plum fruits, pepper, spice and finely textured tannins. My style of shiraz.
94 points
Tyson Stelzer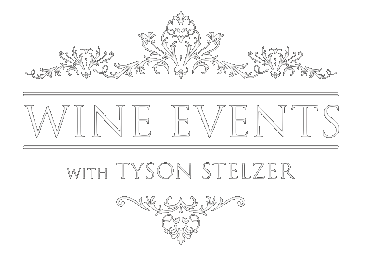 We'd love to add you to our list of friends so you're first to receive updates on all our upcoming dinners, tastings, tours, articles and books.