Australia's greatest wines may not yet have been made and its finest vineyard sites might still be undiscovered. Trailblazers into new wine regions offer drinkers an exciting diversity of new wine styles.
Australian winemaking identity Brian Croser is on a mission. His ambition is not simply to create a brand and sell wine, but to establish new areas as premium wine regions. And if anyone can do it, he can. When Croser planted chardonnay and pinot noir in the Piccadilly Valley in 1979, he pioneered modern viticulture in the Adelaide Hills.
Three decades later, he's finding it much harder to establish the credibility of South Australia's Fleurieu Peninsula and Wrattonbully. "All the interest today is in winemakers and innovations in winemaking, rather than in vineyards and new regions," he suggests. Yet most regions we enjoy today didn't even grow grapes in the 1960s. Forty years ago, Australia was home to just 27 wine regions. Today it boasts 65.
In this time, we've witnessed the establishment of Margaret River and Great Southern in Western Australia, Padthaway and Kangaroo Island in South Australia, Heathcote, Henty, Drumborg and Gippsland in Victoria and the revival of the Yarra Valley and Geelong. "Pioneering new areas is the true innovation and everything else is just noise," believes Croser. "This is what changes the course of winemaking history."
In 1966, Kevin and Diana Cullen planted the first trial vineyard on their cattle farm in Western Australia's Margaret River. Less than half a century later, this site is regarded among the finest locations for cabernet sauvignon and chardonnay in the country. "The life of the land is the life of the wine, and that's the essence of Australian wine," says their daughter and Qantas Wine Panel member, Vanya Cullen, whose life passion is to draw out the detail of the vineyard in the character of her wines.
Such expression of place is upheld by many as the holy grail of winemaking. "I'm not interested in pinot noir at all," reveals Gippsland winemaker William Downie, whose talent with the variety has earned him the nickname "Mr Pinot". "I'm interested in sense of place, and that's all," says Downie, who never prints the variety on the bottle. "Letting the wine variety drive your style is like letting the brand of a motor car define your destination. The vehicle isn't the point, it's the place that's important."
While Europe has had millennia to define its important regions and locate their most prized sites, Australia's exploration is in its infancy. The geography of Australian wine could be a very different place in fifty years time. Croser lists the northwest of Tasmania and Portland in Victoria as "treasures waiting to happen" for pinot noir and chardonnay, north of Hamilton in Victoria for shiraz, the west coast of Tasmania for riesling and Augusta and Denmark in Western Australia for sauvignon blanc.
Tasmania is upheld among Australia's most exciting frontiers for cool climate wines, and it's still early days. "The most exciting thing about Tasmania is that most of it is not yet planted," says Jansz Tasmania winemaker Natalie Fryar.
As Australia's modern day wine pioneers continue to forge into new places, the diversity of the wine landscape will continue to grow. "I think we will make better than the greatest wines made in the history of this country, wines made by Maurice O'Shea at McWilliams, Colin Preece at Seppelts and Max Schubert at Penfolds," Croser suggests. "I don't think we're making greater wines yet, but I think we will."
Cullen
Cullen Vineyard Sauvignon Blanc Semillon 2012, $35
The single site wines of Cullen's original vineyard articulate the character of this special place with greater confidence with each passing season. Texture and structure are derived directly from old granite soils and amplified with fermentation in new barrels.
Tapanappa
Piccadilly Valley Chardonnay 2011, $39
Brian Croser's Tiers is the original vineyard of the Piccadilly Valley and remains one of the finest. 2011 was the coolest and wettest season in its 32 year history, reinforcing the mineral texture and elegant fragrance of this site.
Jansz
Tasmania Late Disgorged Cuvée 2004, $50
Tasmania is home to Australia's most refined fizz, and Jansz is among the most elegantly crafted. The flagship of the house spends eight years in the cellar developing subtle complexity and intricately silky texture.
William Downie
Yarra Valley 2012, $70
Downie crafts pinot noir from three regions, of increasingly distinctive character with each season. The granite soils of this vineyard are unique in the Yarra Valley, infusing the palate with a flinty mineral mouth feel that underlines elegant fragrance of rose petals and morello cherries.
Tyson Stelzer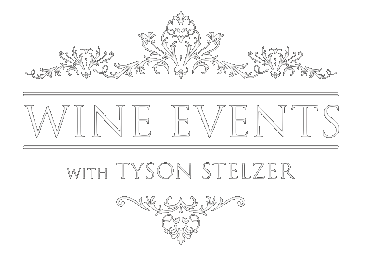 We'd love to add you to our list of friends so you're first to receive updates on all our upcoming dinners, tastings, tours, articles and books.