Is the wine cask dead?
The days of the goon bag may be numbered. Domestic sales of Australian casks are plummeting by six percent every year. Of the seven leading cask manufacturers I invited to be part of this feature, more than half responded that their priority is "premiumisation" so they've scratched casks completely.
It looks like the bag in box may be slowly shrivelling up. I certainly thought so. But there's a lot more to the humble cardbordeaux than it might first appear. Even in the wake of diminishing sales, more than three in eight glasses of Australian wine poured in this country are from a cask. And that's a lot of wine.
But are they worth drinking? I put seventy casks to the test for this feature and the photo of my burgeoning tasting table on Facebook solicited some 35 comments, mostly derogatory. The prejudice against casks is strong, and, it needs to be said, largely unfair. Unfair because attempting to judge cask wine by bottled wine standards is like trying to race a Hyundai Getz against a Porsche Boxster. Of course, the humble Hyundai will lose on every test, but not everyone can afford to drive a Porsche every day.
Most casks retail between $12 and $20, but to understand their real appeal, think in terms of the equivalent price for a 750mL bottle, and suddenly the numbers plummet to well under $6, and in some cases as little as $2.80. On current special, this comes down to $2.24. I challenge you to find a truly drinkable bottle of wine with a (full) retail price under $6. I've been looking for a long time and I've resigned myself to the realisation that it simply doesn't exist.
Glass for glass, dollar for dollar, bottled wine effectively begins where cask wine ends. For all intents and purposes, it's a completely different world. From the outset, it's nonsensical to write off casks because they're inferior to bottles. Of course they are. But there is some joy to be found even at this lowly price.
Clever Aussie invention
The wine cask was invented by Tom Angove, who was inspired to develop a means of more efficiently transporting wine at Angove's winemakers and distillers in Renmark, South Australia. After two years of development, he patented his invention in 1965. To open the initial protype, one had to cut the corner off the bag and reseal it with a peg. It wasn't until 1967 that Penfolds patented the tap. The 'bladder pack,' as it came to be known, revolutionised the Australian wine industry in the 1970s, making wine accessible to the masses for the first time.
Does the cask have a future?
Angoves has recently closed this chapter of its history. "We've totally removed ourselves from the cask market, even though our third generation, Tom Angove, developed the concept," explains Angove Marketing Manager, Matt Redin. "This is in line with our strategy of 'premiumisation'."
Instead of boycotting casks, Yalumba has taken a different approach to premiumisation, producing ever more premium cask products. "We've done quite a few consumer studies and concluded that it's all about convenience and usability," says Yalumba Brand Manager, Olivia Barrie. "It's a completely different consumer who is looking for a premium 2L cask compared with a large 4 or 5L cask." Yalumba's Grower's Garden Marlborough Sauvignon Blanc is one of the most expensive casks on the shelves, with a retail price of $18.95 for a 2L pack. Glass for glass, this pushes it very close to the price of Yalumba's bottled (and notably less sweet) Oxford Landing Estates South Australia Sauvignon Blanc. There are plans to add other varieties to the Grower's Garden range, with anticipated prices up to $20, but it remains to be seen whether the market is prepared to pay $20 for a 2L cask.
"We think people are looking for a more premium product," explains Barrie. "The cask consumer is much more affluent than we thought they were. They want something quick and easy that they don't need to think about – something that's interesting and that tastes like wine, not with an infusion."
The convenience factor
Convenience is the key word when it comes to casks, and it doesn't get any easier than having wine on tap in the fridge. However, the advent of screw caps has meant that casks are no longer the easiest wine container to open. After opening 70 in one afternoon, wrestling with perforated cardboard tabs and hunting for a nozzle through a small hole quickly became tiresome. There are aspirations of introducing taps that pop out from a recessed chamber in the side of the cask, already in use in America. "People complain about the difficulty of opening, but it costs lots of money to develop these things!" comments Olivia Barrie, who expresses frustration that the cask is essentially unchanged in thirty years.
One place in which some improvement has been made is in the quality of the taps, but I still found myself mopping up drips on the floor. The push up tab is more notorious for drips than the push button found on more premium De Bortoli and Yalumba casks.
Box of tricks
Of the seventy casks I opened, the wide divergence of quality was more than a little alarming. Unbalanced levels of overt sweetness characterised too many wines, which tasted like they fell somewhere between grape juice and thin, neutral wine. Casks with "fruity" (read "sweet") or "dolce rosso" in their name are to be most actively avoided.
A coarse palate texture produced by hard phenolics was also a recurring theme, a likely consequence of both poorer grade fruit and ambitious hopes of squeezing out as much juice as possible on the press. Overpowering, sickly caramel flavours in some red casks were telltale signs of poor oak adjuncts. A number of casks were plagued by grubby, earthy notes, at worst going as far as grey rot and botrytis. While no vintages were indicated, these characters may be lingering repercussions of the wet and disease-afflicted 2011 vintage.
Super size me
The future of the cask is clouded by the ever-present threat of volumetric taxation. "I'd hypothesise that the industry is apprehensive about casks because they're expecting a change in taxation," suggests Dan Murphy's National Fine Wine Manager, Peter Nixon. It has been suggested that taxing wine according to the volume of alcohol it contains instead of its wholesale price would almost double the price of an entry four-litre cask, inflating it to the equivalent of more than $5 per 750mL.
The very existence of the cask is hinged on the question of how much you are prepared to pay for a glass of wine. The average price from a cask is currently a grand total of 63c a glass, though you can pay as little as 37c or even less than 30c on discount, but the quality is a world away from a $2 glass from a $15 bottle. You'd pay that for a cup of Coke at McDonalds, so why not for a glass of wine?
In the bag: what to buy?
It's easier to make white wine than red wine on a shoestring, so there are predictably more drinkable white casks than red, though I did find two worthy reds. Most casks do not specify a vintage, and the cheapest don't even name a grape variety. Not surprisingly, the most notable standouts declare both.
Yalumba Premium Selection Riesling 2012, 2L, $14.95 = $5.60/750mL, 87 points
Of the 70 casks I opened, this is the one I'd most like to drink. It's a credit to the outstanding 2012 vintage and the riesling wizards at Yalumba that they're able to capture such varietal distinctiveness, even at a price that equates to the sum total of $5.60 per 750mL. It tastes like lime zest and kaffir lime, with more phenolic grip than you'd find in a bottle, but at this price, you'd be harsh to hold this against it.
Yalumba Premium Selection Shiraz 2011, 2L, $14.95 = $5.60/750mL, 87 points
There's real integrity here, not only to the black plum and dark berry fruits of shiraz, but to the peppery, spicy edge of the 2011 vintage. It's not sweet, it's not grubby and it's not inflicted with oak adjunct, which in itself elevates it above the vast sea of cardboardeaux. One of the few casks on the shelves to specify a vintage, and one of the best reds you'll find in a box this year.
Yalumba Premium Selection Cabernet Merlot, $14.95 = $5.60/750mL, 87 points
There's no mistaking that this is cabernet merlot, thanks to the distinctive red- and blackcurrants, leaf and capsicum of cabernet. Merlot plays a crucial role, softening, rounding and obliterating the hard, weedy edge that afflicts most cabernets in boxes. It's a well balanced, well made and inoffensive quaffer, and at 75c a glass, that's a mighty achievement.
Best before
Casks are required to bear a "Best Before" date, generally within nine months of filling. The shelf life of a cask is limited by the ingress of oxygen through the bag and the tap, oxidising the wine. While casks are marketed on their ability to keep a wine fresh after opening, in truth the slow effect of oxygen ultimately causes them to oxidise and turn to vinegar. Studies suggest that a cask should be consumed within about nine months of filling and two months of first opening, but it will always be at its best earlier. Always buy the freshest cask in the smallest volume you can find and drink it soon.
Environmental credentials
Wine casks are lightweight, pack more efficiently than cylindrical bottles and rely primarily on recyclable cardboard. In carbon footprint, this makes a cask almost eight times more efficient than a glass bottle. While a cask bladder itself isn't recyclable, it does make a handy travel pillow, as many a uni student will attest!
Did you know?
Internationally, the volume of wine in glass bottles outweighs casks eight to one. In Australia, casks are three times more popular than they are globally.
Tyson Stelzer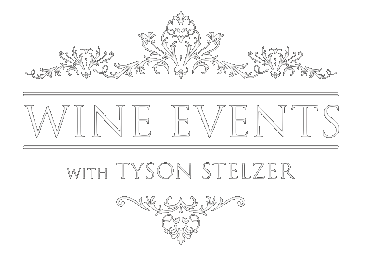 We'd love to add you to our list of friends so you're first to receive updates on all our upcoming dinners, tastings, tours, articles and books.