Penfolds 2017 Release Reviews
The new round of Penfolds releases is coming on 19 October, in classy embossed and debossed bottles for the first time.
This year the wines to buy are 2014 St Henri, 2015 Bin 389, 2015 Bin 138 and 2016 Bin 311.
Some prices are up (again) this year, most notably St Henri and Bin A are both now $125 (from $100). There are no bargains in this line up. As always, look for discounts on the release offer.
Penfolds g3, $3000.00
A brand new Penfolds blend and a unique concept in Australian red winemaking, a blend of 2008, 2012 and 2014 Grange, matured as a blend. New and innovative it may be, though not without precedent, inspired by the solera systems of fortifieds in Penfolds' history, and in Champagne; a concept not dissimilar to the three vintage blend of Vega Sicilia Unico Reserva Especial. Closer to home, Colin Preece at Great Western used components of older vintages in his wines even though he ultimately labelled them according to the youngest vintage. g3 is a miniscule production of just 1,200 bottles.
The DNA of Grange shines strong, in all of its glorious complexity, layered with black plums, blackberries and liquorice, nuanced with black olives and crushed ants. The tannin structure is towering, very firm, very fine and remarkably enduring. Length and line are profound. Age has brought a compelling seamlessness to the blend, with the harmony of 2008 lifted by the brightness of 2014. This is an intriguing and enticing take on Grange, but is it fundamentally sufficiently unique from Grange to justify the effort and the price?
98 points
Drink 2038-2048
Penfolds Grange 2013, $850.00
Barossa Valley, McLaren Vale, Coonawarra, Magill. 96% shiraz, 4% cabernet sauvignon. 20 months in 100% new American oak hogsheads.
An intoxicating Grange, deeply coloured and yet vibrant, and full to the brim with inimitable character that can only be Grange. Layers of satsuma plums, blackberries and black pepper meet dark chocolate, layered with wisps of coal steam, black olive and crushed ant. There is a high sheen polish to this release, and yet it offers space and effortless poise, without a detail out of place, set off magnificently with super fine yet confidently present tannins of grand endurance. This magic season is the ultimate proof that the even vintage pattern is over.
98 points
Drink 2033-2048
Penfolds St Henri Shiraz 2014, $125.00
Barossa Valley, Adelaide Hills, Southern Fleurieu, Wrattonbully, McLaren Vale. 96% shiraz, 4% cabernet sauvignon. 12 months in 50+ year old large oak vats.
A polished and effortless blueberry, satsuma plum and black olive integrity define a St Henri of enduring, fine-grained tannin structure, undeviating line and grand persistence. Nuances of pepper offer dimension and intrigue. There is an evenness and an effortless focus that set this vintage apart among the great St Henris, approachable from the outset and yet possessing surprising endurance.
97 points
Drink 2019-2034
Penfolds Bin 389 Cabernet Shiraz 2015 $95.00
Wrattonbully, McLaren Vale, Barossa Valley, Coonawarra, Robe, Padthaway. 53% cabernet sauvignon, 47% shiraz. 12 months in American oak hogsheads, 32% new.
It's at 389 where the magic really begins in the modern Penfolds line up, and the great 2015 season has produced a wine as dark, vibrant and enticing as ever. Cabernet and shiraz embrace harmoniously in a confluence of blackcurrant and blackberry depth, magnificently supported by classy dark chocolate American oak. Fine-grained tannins effortlessly yet confidently promise a grand future. Another of the greats in the magnificent lineage of Bin 389.
96 points
Drink 2030-2040
Penfolds RWT Barossa Valley Shiraz 2015, $200.00
16 months in 83% new French oak hogsheads
There is immediate allure to the 2015 Barossa harvest that brings to mind reflections of the epic 2010 – at once glossy and enticing and yet backed with beautifully enduring, fine-ground tannins. The result is one of the greats in the RWT lineage, packed with magnificent satsuma plum and blackberry presence, underscored by classy French oak and sustained by tannins that propagate until kingdom come. It needs time, and will reward.
96 points
Drink 2030-2040
Penfolds Bin 707 Cabernet Sauvignon 2015, $500.00
Coonawarra, Barossa Valley, McLaren Vale, Padthaway. 10 months in 100% new American oak hogsheads.
This is a dusty Bin 707 in which American oak and fruit jostle for position at this desperate young age. All the ingredients are in place for a long life, with bracing yet super fine tannin structure, enduring fruit persistence and high class oak support. Bright black- and redcurrant fruit of profound varietal integrity call only for time to blossom.
96 points
Drink 2035-2045
Penfolds Reserve Bin A Adelaide Hills Chardonnay 2016, $125.00
Partial natural ferment on solids with regular batonnage. 100% malolactic. Nine months in 40% new French oak barriques.
This is a Bin A of structure and texture, uniting the mouth feel of natural barrel ferment with the fine minerality of the cool heights of the Adelaide Hills. Lemon, grapefruit and white peach unite with hints of Linden blossom. The acid line is tight and coiled, and will benefit from time to unravel. A wine that contrasts presence with tension, albeit without quite the seamless harmony of recent releases, begging the question of whether it is worth the price rise from $100 to $125 this year.
95 points
Drink 2019-2016
Penfolds Magill Estate Shiraz 2015, $130.00
18 months in new hogsheads, 70% French, 30% American
This is a deeply coloured and vibrant Magill of compact, concentrated mulberry and blackberry fruit power, juicy and alluring. It juxtaposes its plush fruit dimensions with firm, fine tannins of confident structure, well poised against a backdrop of dark chocolate. In focus and promise, this is a grand vintage for Magill.
95 points
Drink 2020-2023
Penfolds Yattarna Chardonnay 2015, $150.00
Tasmania and Adelaide Hills. Eight months in 65% new French oak barriques.
Power is the theme of the new Yattarna, with impact and presence of sweet corn, fig and white peach. Gun smoke complexity hovers, while a tense, firm line of Tasmanian acidity defines a honed finish that screams out for time to settle. It commands great persistence and potential, albeit without quite the grace and harmony of recent releases.
95 points
Drink 2020-3035
Penfolds Bin 311 Tumbarumba Chardonnay 2016, $45.00
Nine months in seasoned French oak barriques
Purity, precision and character unite in a Bin 311 that captures the cool white peach and grapefruit definition of Tumbarumba, underscored by masterfully gauged struck flint complexity and beautifully integrated, understated cashew nut French oak. It's finely textured, delicately floral and harmoniously seamless, lingering with tense yet ripe acidity. Another great Bin 311 and one for the cellar.
94 points
Drink 2017-2021
Penfolds Bin 138 Barossa Valley Shiraz Mataro Grenache 2015, $45.00
64% shiraz, 20% mataro, 16% grenache. 12 months in seasoned French oak (66%) and American oak (34%)
A serious release for Bin 138, with more black fruit depth, high cocoa dark chocolate impact and stature than ever. Shiraz and mataro are very much the theme here, with just a dash of grenache for fragrance and red fruit calm. Firm, fine tannin structure confirms more potential than ever for this label.
94 points
Drink 2019-2023
Penfolds Bin 407 Cabernet Sauvignon 2015, $95.00
Wrattonbully, Coonawarra, Padthaway, McLaren Vale, Barossa Valley. 12 months in 25% new French and 10% new American oak.
Cedary and dusty, this is a cabernet of varietal integrity, boasting pronounced green capsicum character over a redcurrant core. Firm, fine Penfolds French oak tannins make for a formidable structure that promises great potential in the cellar, albeit a little grainy at this young age.
94 points
Drink 2025-2035
Penfolds Bin 150 Marananga Shiraz 2015, $100.00
16 months in French oak, 18% new, and American oak, 25% new.
This is a beautifully composed Marananga, articulating the seamless, glossy, black fruit friendliness of the 2015 Barossa harvest, and supporting this confidently with fine-grained French oak tannins that furnish considerable longevity. A Marananga of definition and determination, with a strong future before it.
94 points
Drink 2020-2030
Penfolds Bin 128 Coonawarra Shiraz 2015, $45.00
12 months in 30% new French oak hogsheads.
A vintage in which brightness and depth unite, with impressive presence of blackberry and satsuma plum fruit, though it concludes dry and firm with dusty tannins and high cocoa dark chocolate oak. A medium-term proposition without the structural refinement of the greatest years.
92 points
Drink 2020-2023
Penfolds Bin 28 Kalimna Shiraz 2015, $45.00
McLaren Vale, Barossa Valley, Padthaway, Wrattonbully, Robe. 12 months in seasoned American oak hogsheads.
A glossy Bin 28 of blackberry and black cherry fruit, contrasting the firm and slightly blocky tannin structure of dark chocolate American oak. Fruit seems ripe and ready but tannins scream out for time.
92 points
Drink 2019-2022
Penfolds Bin 2 Shiraz Mataro 2015, $35.00
82% shiraz, 18% mataro from Upper Adelaide, Wrattonbully, Barossa Valley, Padthaway, McLaren Vale and Langhorne Creek. 12 months in seasoned oak, 83% French and 17% American.
There is depth and presence to the blackberry and black plum profile of this vintage, at once succulent and immediate and at the same time finely structured and drying, with ground coffee and high cocoa dark chocolate texture on the finish. There is appealing presence here, albeit without the structural polish of Penfolds' more lofty labels.
91 points
Drink 2018-2020
Penfolds Bin 51 Eden Valley Riesling 2017, $30.00
Three months in stainless steel tanks.
A fragrant and floral riesling of generous palate ripeness, stone fruit succulence and honeysuckle complexity. From this long, slow-ripening season, this is a ripe vintage for Bin 51, marked by grainy phenolic structure. One to drink young.
90 points
Drink 2017-2018
Penfolds Bin 23 Adelaide Hills Pinot Noir 2016, $45.00
Wild ferment with 18% whole bunch. Nine months in 27% new FO barriques.
This is a ripe, dry pinot noir of full Penfolds dry red alcoholic strength. For all of its ripeness, it retains definition of beetroot, dried herbs and red berry fruits, though the alcohol lends a dry astringency to the tannins on the finish.
89 points
Drink 2017-2018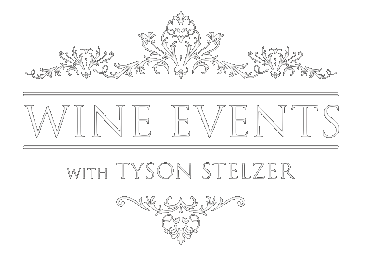 We'd love to add you to our list of friends so you're first to receive updates on all our upcoming dinners, tastings, tours, articles and books.