Penfolds Bin and Icon Release 2013
It is difficult to overstate the significance of the 2010 vintage in the flow of the grand history of Penfolds. Late last year I was privileged to a very rare sneak preview of this vintage at Penfolds' Rewards of Patience tastings. In assessing almost every vintage of its top red wines spanning seven decades, one season drew unanimous superlatives from the eight wine critics in the room.
Please indulge me the longest introduction in more than 100 editions of Wine Taste. This release deserves to be properly set in context.
Hail 2010
"Watch out 1990, 1986, 1976 and maybe even 1971!" Penfolds' Chief Winemaker Peter Gago waxed at the end of the Rewards of Patience tasting. "When 2010 Penfolds Grange arrives, I think it will blow all before it for a decade or two out of the water!" Strong endorsement, and this is no hyped marketing pitch – two other vintages will land before 2010 Grange sees the light of day in 2015.
The Rewards of Patience tasting also featured a preview of Penfolds Special Bin 2010 releases. Even in their infant state, these wines showed all the hallmarks of some of the finest red wines across the vast sweep of Australian wine history. In years to come, they will rightfully be released at monumental prices. These wines will define the reputation of 2010 in the coming decades, but next week is the time to secure this season's affordable offerings.
Marvellous season
There are two factors at play in the 2010 Penfolds reds. The first is that this was simply a marvellous season. After the droughts, heatwaves and floods of the vintages around it, it would be easy to talk up 2010 as the year that averted climactic Armageddon. "Nothing went wrong in 2010!" Peter Gago summed up in understated confidence, and with more than a little relief. But the credentials of this season are far more than simply the finest of a bad bunch. To Gago, this is the Millennium vintage that arrived a decade late.
2010 was a vintage of profound depth and vibrancy of colour for Penfolds' red wines, the darkest in many years. So much so that at the new release tasting last week, James Halliday expressed concern at the developed colour of the 2009 St Henri. It certainly paled by comparison with the unearthly depth of colour of the 2010s around it.
Penfolds' 2010 reds are wines of astonishing depth and potent concentration, rippling with voluptuous, succulent black fruits. This vintage is distinguished from lesser blockbusters in its ability to marry such power with balanced restraint and focused, vibrant energy. These are not soupy, overworked caricatures but wines of detail, of carefully tuned acidity, elegantly framed in finely poised, long-lived tannins. 2010 captures a purity of regional and varietal distinctiveness in the midst of power and structure. Like all truly great seasons, it marries balance and approachable integration with enduring longevity. There is no need to wait half a lifetime to enjoy these beauties.
The arc of Penfolds
The second factor at play in the 2010 vintage is less obvious yet every bit as important, and lies in the fortune of this vintage in falling at such a high point in the arc of Penfolds' winemaking history. A diligent regime of attention to detail in both vineyards and winery in recent decades has elevated virtually every cuvée in the line. Vineyard work in fruit selection and batching, greater attention to picking time to capture brighter fruit character, a move to bag presses since 1998, earlier bottling to capture fruit definition, and stringent selection of more refined oak barrels have all conspired to, in Gago's words, "help us to get closer to where we want to go."
Further, Penfolds' Cellar Reserve program is the source of new and exciting wines every year. "A boutique winery within Penfolds!" as Peter Gago calls it. I would venture that there has not been a time of such daring experimentation at Penfolds since those fabled early days of Max Schubert himself. "The philosophy of Cellar Reserve is that there are no rules!" Gago exclaims, with a wry grin. Consciously or not, lessons learnt here have refined Penfolds' mainstream releases. After years of reliance on American oak, Penfolds began playing with Cellar Reserve Barossa Valley Cabernet Sauvignon exclusively in French oak. No surprise that Bin 169 soon emerged from Coonawarra with a similar oak regime.
Flight after flight, wine after wine, the very first sneak preview of Penfolds' 2010 flagships in the Rewards of Patience tastings last year made a monumental statement of the calibre of this vintage: 2010 looks set to rank high among the finest vintages of all time. When I quizzed Penfolds' Senior Red Winemaker Steve Lienert on the vintage at the conclusion of the tastings he declared, "2010 is the absolute pinnacle of vintages at Penfolds, one of the strongest years across the board for all Penfolds red wines across all varieties and all regions." From everything I've tasted, I can only agree.
Price rises
With a release of this calibre, it's refreshing that most prices haven't moved this year. A few have shuffled a little (Bin 407 up to $75 from $65, now line priced with Bin 389; Bin 51 down to $30 from $33; and Grange up to $685 from $625). No surprises so far. The big news is that Bin 707 and Bin 169 are both up to $350 from $250 last year (and $190 two years ago, in the case of Bin 707). These are substantial hikes. Penfolds claims that its 3000-6000 cases of Bin 707 are its fastest to sell out of any label in every market every year, and Bin 169 volumes are even smaller (this year a single vineyard wine). In the context of global demand for top cabernet and spiralling Bordeaux pricing, these price jumps don't look so absurd. But they do make every other flagship in Coonawarra (and Margaret River, for that matter) look like a real bargain.
Cheers,
Tyson Stelzer.
Penfolds Bin 138 Barossa Valley Shiraz Grenache Mataro 2011, $38
The cool and wet 2011 season was tougher for grenache in the Barossa than it was, for instance, in McLaren Vale, so the focus of this blend has moved decidedly to shiraz (65%), supported by just 20% grenache and 15% mataro, all from vines older than forty years, and some older than a century. Its deep hue reflects its old vine shiraz lead, as do the peppery, savoury spice and game notes of its bouquet. The palate is tightly wound, with firm, finely textured tannins and vibrant acidity supporting crunchy, tangy berry fruits. An elegant, refreshing Bin 138, closing with slightly bitter tannins.
Drink: 2016-2019
91 points
Penfolds Bin 128 Coonawarra Shiraz 2011, $38
At just 13.5%, 2011 Bin 128 is an elegant Coonawarra shiraz that accurately captures this cool region in a cool season in its lifted violet perfume and lively acid profile. It's tangy, taut and finely structured, with a refined tannin profile that underlines crunchy blackberry and blueberry fruits and white pepper. A well-balanced wine that will mature reliably for the medium-term.
Drink: 2016-2021
92 points
Penfolds Bin 28 Kalimna Shiraz 2010, $38
In a flight of the forty finest vintages of Bin 28 since 1963 in the Rewards of Patience tasting last year, the trilogy of 2008, 2009 and 2010 was the highlight. If 2008 was defined by richness and 2009 by restraint, 2010 unites the best of both worlds in magnificent concentration, within a framework of elegant structure. Its colour is monumentally deep, jet black with a narrow, vibrant purple rim. The palate slowly uncoils to reveal tremendous depth of succulent black plum, blackberry and liquorice, with a crunchy vibrancy and an air of violet perfume that hovers from start to finish, framed in delightfully poised tannins of commanding structure yet ultra-fine restraint. For the record, Barossa Valley (51%), McLaren Vale, Langhorne Creek, Wrattonbully and Robe, aged in seasoned American oak. "This wine would do any Bin 28 back to 1959 proud," Gago declared. It certainly did that day.
Drink: 2020-2030
96 points
Penfolds Bin 8 Cabernet Shiraz 2011, $38
Penfolds has been home to some of the world's most revered cabernet shiraz blends for more than half a century, yet never in any of my tastings with the house have they opened a bottle of Bin 8. They generously obliged my request for a sample, and it's unfortunate that the lesser 2011 vintage was my first experience with this label. Nonetheless, this blend of cabernet (62%) and shiraz (38%) from McLaren Vale, Barossa Valley and Upper Adelaide was true to the season in its restrained, fragrant and early-drinking way. It displays greater density of satsuma plums and liquorice than one might expect, and allusions of cracked pepper, soy, sarsaparilla and spice of all kinds keep things entertaining, while gentle, soft tannins keep everything friendly.
Drink: 2013-2016
92 points
Penfolds Bin 2 Shiraz Mourvèdre 2011, $38
Like Bin 8, I've never seen Penfolds open a bottle of Bin 2 to show it off, yet this blend of shiraz (81%) and mourvèdre (19%) from the Barossa Valley and McLaren Vale is well-crafted, appealing and fruit-focused. Blackberries and black cherries are along for the ride, amid lifted notes of violets and the layered cool vintage pepper and fennel crunch of 2011. Mourvèdre lends an earthy overtone and a coarse rusticity to the tannins. Its fruit loses its focus somewhere along the way, but it retains its seamless balance, in an earlier drinking style.
Drink: 2013-2015
91 points
Penfolds Bin 23 Adelaide Hills Pinot Noir 2012, $40
Penfolds pinots always seem to have an air of having been assembled by an expert in shiraz and cabernet. In 2012, this translates into a tightly wound palate scaffolded with firm, fine tannins. The aim here is a pinot for the long-term, which Gago admits is more robust than some. It's a savoury style of beetroot allusions, with a fragrant lift of rose hip, notes of jubes and red berry compote. A taut acid line and finely structured profile make this a firmer Bin 23, with a confident decade before it.
Drink: 2017-2022
92 points
Penfolds Bin 389 Cabernet Shiraz 2010, $75
Depth and definition of fruit elevate 2010 among the great 389s of all time, displaying immaculate tension between concentration, vibrant lift and structural assuredness that make it both enticing right away and charge it with the stamina to live very long. Built around a core of Coonawarra cabernet and Barossa shiraz, with support from Wrattonbully, Robe, McLaren Vale, Padthaway and the Adelaide Hills, this is a 389 of such depth of colour that it barely shows a rim at all, and what there is of it is a luminescent purple. There is a core of immaculately ripe, sumptuous, even succulent fruit to the palate, yet eminently structured and impeccably poised, with beautifully fine and structurally honed tannins that promise to propel it very long into the future. A magnificent core of impeccably polished black cherries, glossy blackberries and liquorice straps retains a bright liveliness and monumental line and length. To quote Gago, "This is the Bin 389 we've been waiting for!"
Drink: 2020-2040
97 points
Penfolds Bin 407 Cabernet Sauvignon 2010, $75
In classic 2010 style, Bin 407 is approachable from the outset, yet with a tremendous future before it. With magnificent colour, intensity and purity, this is a wine of inky power of deep-set blackcurrant, black plum and cassis fruit of seamless line and incredible persistence. Yet for all of its concentration, it retains a lightness on its feet, with a tangy acid profile and a lifted violet perfume that give a sense of space to its intensity, drawing out cabernet's more refined hallmarks of capsicum, tobacco and crunchy redcurrants. Tannins are firm, fine and well-gauged to the stature of the wine, promising that this stunning 407 will be exceedingly long-lived. For the record, Coonawarra takes the lead, with support from Wrattonbully, Robe, McLaren Vale and Padthaway.
Drink: 2025-2040
96 points
Penfolds Bin 150 Marananga Shiraz 2010, $75
2010 was a sensational season for Marananga, capturing the sweet, lush, ripe core of blueberry and blackberry fruits, liquorice straps and dark chocolate that characterise the village. It holds everything securely in place with lively acidity and firm tannins of finely-structured tension. Definitive Barossa shiraz in a magnificent vintage.
Drink: 2018-2025
95 points
Penfolds St Henri Shiraz 2009, $95
2009 is an impressive St Henri, more a sleeper than a blockbuster, with a very long future before it. Impressively focused crunchy red berries, plums, blueberries and liquorice define a palate with an undercurrent of gentle dark chocolate. The finish rises to a black fruit and liquorice crescendo, with the savoury tannin definition that defines 2009 carrying its fruit with exceptional persistence and a calm yet confident refinement. Robe is the prominent fruit source here, with strong support from SA's all stars of the Barossa Valley, Adelaide Hills, Wrattonbully, Clare Valley and McLaren Vale.
Drink: 2019-2034
95 points
Penfolds Grandfather Rare Tawny NV, $99
With an average age between 20 and 25 years, Grandfather has evolved wonderful complexity of aromas of bitter walnuts, dried fruits, burnt toffee, Christmas cake, raisins and hints of black olives and woodspice. A luscious and complex palate captures deeply-layered complexity with a freshness and a clean finish that maintains its savoury, lively poise, thanks to immaculately integrated spirit, refreshing acidity and understated sweetness. Grand, indeed.
Drink: 2013
96 points
Penfolds Yattarna Chardonnay 2010, $130
In structure and refinement, 2010 is an eminently enduring and exactingly honed Yattarna at the pinnacle of the style. A whopping 96 percent Tasmanian fruit defines a breathtakingly refined structure, with high-tensile acidity that impales its core and penetrates long into the finish. There's a wonderful interplay here between the cut of fresh lemon and crunchy pear fruit, the presence of white peach and fig and the layered struck flint and charcuterie complexity of barrel fermentation. This is a captivating Yattarna of confidence, focus and purity of structure.
Drink: 2015-2025
97 points
Penfolds Magill Estate Shiraz 2010, $130
2010 is a magnificent Magill that ranks among the finest. It displays an impressively deep hue for this vineyard, a wine of voluptuous dark berry compote and delightful focus of blackberry, blueberry and liquorice fruit. It has outstanding drive and energy, with immense concentration, beautifully encased in those classic, silky yet commanding Magill tannins. It does so with effortlessly poised definition, fine-grained structure, and impeccable internal harmony. One of three bottles I tasted was distinctly corky and stripped on the finish, a reminder to always check that you're buying the screw-capped version.
Drink: 2020-2035
95 points
Penfolds RWT Barossa Valley Shiraz 2010, $175
The definition, precision and persistence of fruit and structure here take RWT to a new level. It's pitch black, a very dark RWT with a narrow, vibrant purple rim. The bouquet is tightly wound, like a coiled spring of black fruits ready to erupt. The palate contrasts outstanding depth of crunchy blackberry and black plum fruit with a tannin profile of immense proportions, a wall of beautifully fine structure with a commanding confidence that will sustain this as one of RWTs longer-lived expressions.
Drink: 2025-2040
96 points
Penfolds Great Grandfather Rare Tawny NV, $349
Exemplifying the epitome of balance, intricate detail and depth of complexity, Great Grandfather is infused with reflections of rancio, fig, toffee, roast nuts, prune and plum pudding. Its sheer intensity, concentrated by a colossal 40 to 45 years of maturity, is immaculately balanced by savoury nuances of bitter almonds, providing finesse and poise to the finish, keeping it lively even after all of these years. A remarkable tawny in sheer intensity, magnificence and a finish that lingers for minutes.
Drink: 2013
98 points
Penfolds Bin 169 Coonawarra Cabernet Sauvignon 2010, $350
Tasting Chateau Latour 2000 in Bordeaux at the end of 2001 was one of the defining moments of my cabernet experience, and my first taste of 2010 Bin 169 last year brought flashbacks to that moment like no other tasting since. The colour is phenomenal, pitch black, with a vibrant purple rim. The bouquet is the epitome of cabernet definition, with cassis, blackcurrant, mint and lifted violets of profound purity, yet concentration I have only seen in the great vintages of Bordeaux. The palate is wound up tight, yet still displays crunchy fruit character, cabernet florals, personality and power at unfathomable levels, within a style that retains airspace and elegant refinement. The ability of this wine to encapsulate sheer concentration yet utterly poised and pristine structure is a paradox of the highest order. Its purity is unreserved and its fine, firm yet already beautifully integrated tannin profile declare this among the greatest cabernets to emerge from Penfolds yet. Like the truly great wines of the world, it shows balance and approachability now and yet will live effortlessly for half a century. Perhaps most remarkable of all is that the master blenders of Penfolds have achieved this feat from a single Coonawarra vineyard, simply named Block 10.
Drink: 2030-2060
98 points
Penfolds Bin 707 Coonawarra Cabernet Sauvignon 2010, $350
2010 is a big and robust 707 that commands attention and screams out for a very long time to fully come into its own. From the outset, an amazing depth of colour, intense black with a fingernail-narrow rim of vibrant purple. It's desperately young, and closed up like a trap on the bouquet. The palate is monumental, powerfully intense with cassis and blackcurrant fruit, and deeply structured with a firm undercarriage of solid yet fine tannins. Layers of fruit and oak jostle for position, ultimately settling into a comfortable truce, both desperate for time in the cellar to find their form. The Barossa Valley takes pole position this year, followed by Padthaway, Coonawarra, Wrattonbully and the Adelaide Hills. Gago declared that this vintage will give any Bin 707 back to 1964 a run for its money. It's certainly a vintage that will turn heads, capture hearts and sell out in a nanosecond – even at this price.
Drink: 2030-2040
97 points
Penfolds Grange 2008, $685
2008 Grange took me by surprise. I was expecting a hulking, looming thing that harked back to the blockbusters of years passed. What I did not expect was a tasting note featuring 'purity' three times (even 'aching purity'), 'refinement,' even 'detail'. There is not an iota of heatwave effect here, but that's not the point. The point is, season aside, 2008 epitomises the modern face of Grange. Yes, this is still Grange as we know it, with its backdrop of high cocoa dark chocolate, its hints of coal steam and its definitive, monumental intensity. But there's a newfound overlay of brilliantly precise black fruit definition here, with perfectly ripe black plums, black cherries, blackberries and black pastilles all perfectly laid out in their gloriously intricate detail. Grange tannins are here to behold, charged with great endurance, yet super fine and somehow more lacy than ever. Persistence transcends time, lingering, undeviated, for minutes. Grange 2008 has an appeal and enticement already, and while it won't be the longest-lived Grange ever, it will confidently improve for decades and afford great joy along every bit of the way. For the record, 98% shiraz and 2% cabernet sauvignon from 89% Barossa Valley, 9% Clare Valley and 2% Magill Estate. 5000-10000 cases.
Drink: 2028-2043
99 points
Penfolds Bin wines will be released on Thursday March 7 2013 and icon wine on Thursday May 2.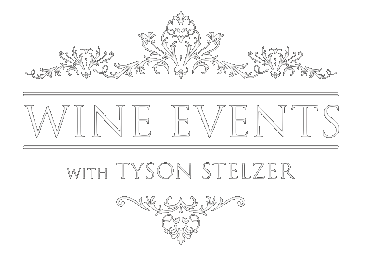 We'd love to add you to our list of friends so you're first to receive updates on all our upcoming dinners, tastings, tours, articles and books.