Penfolds Bin and Icon Release 2014
In the glow of the superlative 2010 season, my high praise for last year's Penfold's release (http://tysonstelzer.com/articles/penfolds-bin-and-icon-release-2013/) stirred more controversy than ever. I stand by every word and every score, and I remain every bit as awestruck by the Penfolds 2010s today as when I first tasted them. Perhaps even more so now, alongside this year's 2011 releases. My commentary on this release doesn't elicit nearly so many superlatives, and will likely not stir the same controversy. The wines speak for themselves.
Beware 2011
 "2011 was one of the worst two vintages I've seen, the other being 1974," announced veteran Penfolds' winemaker, John Bird, at the release of the wines during his 55th vintage with the company. "In 2011 not all the grapes ripened, because it never got hot enough. And when the weather did look like improving, it would only rain again. So we had to take the bull by the horns and when we did pick some good fruit, we fermented it a bit warmer. We came out with some small volumes of good wines that allowed us to continue the Penfold's style."
Just how much smaller than usual, Penfolds is refusing to disclose, except to say, "considerably lower production." Penfold's Senior Red Winemaker Steve Lienert said the key was fruit selection in the vineyard. "There was some pretty average fruit across all areas. We had to make lots of hard decisions in the vineyards and a lot of fruit was never picked." He recalls one day in Padthaway with Peter Gago, rejecting almost every block of Penfold's own vineyards.
In response to the nature of the season, most Penfold's 2011 reds saw a little less new oak than usual, and were bottled after 12 months rather than 15 months, to preserve fruit character. No Koonunga Hill 76, Reserve Bin A, Bin 707 or Bin 169 were made in 2011, with labels below them benefitting from fruit relegation.
2011 will go down as a lesser vintage for Penfold's red wines across the board, and this will likely only exacerbate in years to come, framed by the great 2010 and 2012 seasons. That said, all labels represent good results considering the challenges of the vintage. But with 2010s still on the shelves, why buy 2011s?
The new wave of Bins: 2, 8 and 9
The Penfold's hierarchy is on the move. In answer to a longstanding passion of Chief Winemaker Peter Gago, the lesser Rawson's Retreat range is rightfully no longer under the Penfold's umbrella. The Thomas Hyland trilogy is also on the way out (a pity for the great value chardonnay, though a replacement may be in the pipeline).
As the Bins push ever higher into the price stratosphere (more on this shortly), new bins are being slotted in underneath. Bin 2 Shiraz Mourvèdre and Bin 8 Cabernet Shiraz have been joined this year by Bin 9 Cabernet Sauvignon. They're still finding their place in the price tier, with Bin 8 jumping from $38 to $45 this year and Bin 2 dropping from $38 to $30.
They're well-made, bright, fruity, bistro style wines, but for the asking prices one would expect more, particularly since all three currently hail from the great 2012 vintage. Depth of fruit character, palate line and persistence fall short. I'm told there's more fat built into the pricing than usual, so expect strong discounting, but I'd want to see them close to half price to really grab my interest. It's only above Bin 138 that the Penfold's Bins start to get properly serious.
More price rises
Bin 138 and Bin 128 have jumped from $38 to $40 this year, Bin 407, Bin 389 and Bin 150, $75 to $80 and Yattarna $130 to $150. Yattarna aside, these are small jumps, but they compound on successive price rises over recent years (Bin 407 was $55 just three years ago) and 2011 is the wrong vintage for another jump, even if volumes are smaller. Perspective. You could have change from $80 for the top cabernet of Voyager, Leeuwin, Cherubino, Yeringberg, Wantirna, Grosset, Primo…
Best buys this year
Penfolds Bin 138 Barossa Valley Shiraz Grenache Mataro 2012
Penfolds St Henri Shiraz 2010
Penfolds Reserve Bin 12A Adelaide Hills Chardonnay 2012
Plus two special surprises (if you've just won the lotto!)
Penfolds Bin 2 Shiraz Mourvèdre 2012, $30
A vibrant and fruit-focused blend of fragrant appeal and spicy, peppery interest. Tangy berry compote fruit and firm, fine tannins open up in time to impressively lifted violet top notes, ultimately finishing somewhat short and simple. 89% shiraz and 11% mataro from the Barossa Valley, McLaren Vale and Padthaway, matured in older American oak hogsheads and some larger format vats. Price drop from $38 to $30 this year. $29 at Dan's.
Drink:    2017-2022
91  points
Penfolds Bin 9 Cabernet Sauvignon 2012, $30
A brand new Bin, intended to fill the gap as 407 and 707 ascend into the price stratosphere. It's an elegant, bright and lively style of pretty rose bud aromas and morello cherry tang. Crunchy redcurrants and leaf define a tightly coiled palate, a little shy on length and depth for the price. A blend of McLaren Vale, Langhorne Creek, Wrattonbully, Barossa, Padthaway, Barossa Valley and Coonawarra, matured for 12 months in French (12% new) and American oak (14% new) hogsheads. Available 6 March 2014.
Drink:    2017-2022           
92  points
Penfolds Bin 128 Coonawarra Shiraz 2012, $40
After purchasing Bin 128 in the late 1990s, I've never quite come to terms with the label since it switched to an earlier release style. Way too young, it opens shy, with subtle gamey and charcuterie notes and firm, finely textured tannins. As time passes, it shows reluctant flickers of the potential wrapped in its coils, with vibrant, focused, well defined red cherry and plum fruit slowly emerging. A well structured vintage with a promising future. 13 months in French oak, 26% new, 37% one-year-old and 37% two-year-old. Price rise from $38 to $40 this year. Available 6 March 2014.
Drink:    2022-2027           
92  points
Penfolds Bin 138 Barossa Valley Shiraz Grenache Mataro 2012, $40
Despite an ever-growing family of Penfold's Bins under Bin 138, this is where the Bin series first gets serious. 2012 has given birth to a great 138, a wine of even flow, impressive fruit line and length, lively acid poise and firm, finely textured tannins that will mature long and even. It's at once restrained and poised, vibrant and well structured, with a core of fruit integrity of berry/cherry/plum character, opening into lifted violet fragrance and layers of spice and pepper. Senior Red Winemaker Steve Lienert describes 2012 as particularly well suited to the 138 style, yielding the generous and high quality parcels of shiraz, grenache and mataro that he's seeking for this blend. 66% shiraz, 23% grenache and 11% mataro, matured in older oak. Price rise from $38 to $40 this year. Available 6 March 2014.
Drink:    2014-2027
94 points
Penfolds Bin 23 Adelaide Hills Pinot Noir 2013, $40
A savoury and structured style, edgy and firm, with tangy acidity thrust against a wall of firm, fine oak tannins. Beetroot and sour morello cherry fruit has integrity, yet lacks the strength to withstand 8 months in 52% new French oak. Wild fermented with 10% whole bunches. Available 6 March 2014.
Drink:    2018-2023           
90 points
Penfolds Bin 311 Tumbarumba Chardonnay 2013, $40
A Bin 311 of impressive poise and power, considered by Chief Winemaker Peter Gago to be one of the more generous under this label. Intense fruit concentration of lingering white peach and pure grapefruit is well balanced by finely honed mineral structure intrinsic to this lofty region. Subtle hints of charcuterie derive from fermentation and maturation in seasoned French oak barriques. Available 6 March 2014.
Drink:    2013-2018           
93 points
Penfolds Bin 28 Kalimna Shiraz 2011, $40
A lesser Bin 28, a wine of apparent tannin structure and lively, cool season acidity, conspiring in a firm, slightly astringent finish. Already quite secondary in its development, meaty, gamey, spicy and savoury, with lingering flavours of pan juices and dried herbs, set against a backdrop of firm, fine tannins. A blend of McLaren Vale, Barossa and Adelaide, matured for 12 months in seasoned American oak. In spite of its name, only a tiny proportion of Kalimna vineyard fruit finds its way here, a confusing detail, particularly alongside the release of a true Kalimna Bin wine this year. Available 6 March 2014.
Drink:    2016-2021           
91 points
Penfolds Bin 8 Cabernet Shiraz 2012, $45
Bin 8 endeavours to fill the gap as the price of 389 inflates, though it's not half the wine. A fragrant leaf, redcurrant and cedar bouquet opens into violet perfume in time. The palate is bright, lively, firm and finely structured, with tangy, leafy cabernet fruit taking the lead amidst grippy tannins and sour acidity, ultimately finishing little thin and simple, certainly not justifying a price rise from $38 to $45. A blend of 57% cabernet and 43% shiraz from the Barossa Valley, Wrattonbully, McLaren Vale, Padthaway and Langhorne Creek. Matured for 12 months in French (13% new) and American oak. Cork sealed. Available 6 March 2014.
Drink:    2017-2022           
91 points
Penfolds Bin 389 Cabernet Shiraz 2011, $80
A lesser Bin 389, though testimony to the power of blending to rescue a difficult season, with almost the entire production of what would have been Bin 707 in the blend. This is a Bin 389 of structure, elegance and vibrancy more than flesh. The bouquet leads out closed, slowly opening into subtle, tangy red berry, red cherry, curry powder and pepper notes. The palate is taut, savoury, astringent and edgy, reminiscent of dried herbs, pepper, exotic spice, red cherries and tangy redcurrants of impressive line, integrity and persistence. It promises to be one of the longer-lived wines of the vintage, with a firm and finely structured tannin profile and elevated acidity making for a grippy and structured finish. A blend of 51% cabernet sauvignon and 49% shiraz from McLaren Vale and the Barossa Valley, matured for 12 months in 30% new and 70% one-year-old American oak. Price rise from $75 to $80 this year. Available 6 March 2014.
Drink:    2021-2031           
94 points  
Penfolds Bin 150 Marananga Shiraz 2011, $80
A wine of persistence and integrity, a good result for the vintage, though a lesser Bin 150. It's a complex, spicy and savoury style of finely textured structure, notes of pepper, layers of savoury, charcuterie, gamey complexity and milk chocolate, opening out into black plum and blackberry fruit. Impressive line and length for the season, underlined by a finely structured, silky tannin profile. Matured for 12 months in 20% new and 30% one-year-old French oak and 20% new and 30% one-year-old American oak. Price rise from $75 to $80 this year. Available 6 March 2014.
Drink:    2016-2026           
92 points
Penfolds Bin 407 Cabernet Sauvignon 2011, $80
An edgy 407, a lesser release for this label, albeit a good result for a tough season, benefiting from some Bin 169 relegation. The bouquet leads out with well-defined leaf, blackcurrant, redcurrant and capsicum fruit with notes of dried herbs, both fragrant and earthy. The palate is true to the season, tangy, crunchy and lively in acid presence, with a savoury core of leaf and green capsicum, and fine tannins leaving the finish a little firm, though the tannins are ripe and balanced. A blend of McLaren Vale, Barossa Valley, Robe and Coonawarra, matured in 30% new French oak and 70% American oak (20% new). Penfolds reports that it has trouble keeping up with demand in all markets, hence a price rise from $75 to $80 this year. Available 6 March 2014.
Drink:    2021-2026           
92 points
Penfolds St Henri Shiraz 2010, $95
If you buy no other Penfolds this release, don't miss St Henri. It's as if the 2010 season was perfectly orchestrated for this large format, old oak style. A celebration of this great vintage, this is one of the finest under this label of the modern era, perhaps ever. The epitome of the St Henri style, effortless and elegant, with epic purity and definition, deep and full, yet in not way heavy or overbearing. Wonderfully crunchy and impeccable blackberry, blueberry and plum fruit is accented with notes of liquorice and dark chocolate, presented in a framework of beautifully crafted, finely honed tannins and excellent acid profile. It has space and grace, while lacking nothing in presence and structure, propagating with line and length nothing short of breathtaking. Wow. The price hasn't moved in three years, and long may it stay this way. 100% shiraz from the Barossa Valley, McLaren Vale, Coonawarra, Adelaide Hills, Wrattonbully and Clare Valley, matured for 12 months in old, large 1460L vats. Available 1 May 2014.
Drink:    2020-2040           
97 points
Penfolds Reserve Bin 12A Adelaide Hills Chardonnay 2012, $100
If St Henri is the Penfolds red to buy this year, Bin A is the white. 2012 has produced a beautiful and characterful chardonnay of effortless energy, uniting grand complexity with crystalline finesse. Penfold's Senior White Winemaker Kim Schroeter rates it alongside 2009 as one of the best, and I'm a believer. Bin A's signature grand complexity of layered struck flint, charcuterie and bacon fat is here to behold in full measure, framed in epic structure and focus of fine-tuned lemon, white peach, grapefruit and fig. Acidity is pristine, high-strung, tightly honed and beautifully focused, with impeccable line, enduring persistence and finely mineral mouth feel. Hand picked, whole bunch pressed and wild fermented in 225 L barrels (53% new) on solids with 100% malolactic fermentation. Available 1 May 2014.
Drink:    2017-2027           
98  points
Penfolds Magill Estate Shiraz 2011, $130
An engaging and commendable wine for the season. True to this cool vintage, there is a prettiness and an elegance to this Magill, with lively acid presence and a savoury edge, accented with dark chocolate, liquorice, black olives, exotic spice and pepper over a core of elegant, tangy berry fruits. It soaks up 100% new oak effortlessly (65% French, 35% American). Cork sealed. Available 1 May 2014.
Drink:    2021-2026           
94 points
Penfolds Yattarna Chardonnay 2011, $150
Showcasing a cool vintage in Tasmania, this is a Yattarna of tightly coiled, high-strung, focused acidity, driving a long and linear palate with great persistence and energy. A bouquet of great focus of grapefruit, white peach and lemon zest is set against a backdrop of charcuterie and gunflint. There's a savoury air to this release, without quite the pristine focus of vintages before it. It will nonetheless live long. A blend of 96% Derwent Valley and 4% Adelaide Hills, fermented and matured at low temperature in 100% French oak, 64% new, with full malolactic fermentation. Price rise from $130 to $150. Available 1 May 2014.
Drink:    2020-2030           
96 points
Penfolds RWT Barossa Valley Shiraz 2011, $175
Without the focus or integrity of the great vintages, this is nonetheless a sound result considering the season. Surprisingly deep, vibrant purple in hue, it's an elegant and tangy release of gamey, peppery, savoury, spicy, charcuterie character, underlined by dark chocolate and led by firm, finely structured tannins and vibrant, sour acidity that lends an astringency at this young age. Matured for 12 months in 51% new and 49% one-year-old French oak hogsheads. Available 1 May 2014.
Drink:    2021-2026
92  points
Penfolds Grange 2009, $785
The 15 day heatwave of March 2008 will be remembered longer than the 10 day heatwave of February 2009, but their influence was profoundly different. 2008 Grange infamously escaped before the heat, but not so 2009. The result is a lavish and seductive Grange that juxtaposes generous fruit and sweet American oak with confident tannin structure, though without the finesse or longevity of the greatest vintages of the modern era. A powerful and intricately complex style layered with sweet, ripe berry compote, mixed spice, candied orange rind and dark chocolate and coconut oak, opening out to hints of game and coal steam. It's dense, sweet-fruited and voluptuous, controlled by firm, finely poised, seamless tannins of impressive grip and presence. The first bottle dried out on the finish, while the second shone with wonderfully even line and grand persistence – such is the roulette of natural cork. A blend of 98% shiraz and 2% cabernet, hailing from the Barossa Valley (just over 80%), then McLaren Vale, and a little Clare and Magill Estate, matured for 18 months in 100% new AP John American oak. Production was smaller than 2008 and 2010, though just how much smaller is a tightly-held secret. Still cork sealed, alas. Available 1 May 2014.
Drink:    2019-2034           
96 points
Penfolds Bin 170 Kalimna Vineyard Block 3C Barossa Valley Shiraz 2010, $1,800
Penfolds' first experimental Bin 170 was born in 1973 from Block 3C of its 19th century Kalimna Vineyard, almost blended with Bin 169 Cabernet, were it not for a last minute directive to keep it separate. In 2010, the same 3C component that would normally contribute to Grange was identified as something very special aromatically during fermentation, and released under the same Bin number to commemorate Penfold's 170th in 2014. Early identification permitted fermentation in 100% new French oak rather than the American oak Grange program. I first encountered this wine in the Rewards of Patience tastings eighteen months ago, where I rated it among the top half dozen Penfolds Special Bins of the past five decades. It's an impossibly impenetrable, deep black, with a fluorescent purple rim. The bouquet is potently concentrated and breathtakingly focused, with lifted violets, textbook precise blackberries and plums, becoming black olives, liquorice and coal dust with time in bottle. The palate is a sheer epiphany of epically built power and integrity, with purity of unremitting precision, astonishingly generous and open fruit, yet at every moment coiled and tightly sprung, with beautifully fine, intoxicatingly pronounced tannins. Dark chocolate and coffee oak is already supremely integrated. The ultimate expression of that mesmerising character of 2010 to marry approachable integration with enduring longevity. Is it worth $1,800? It would be, were it First Growth Bordeaux or Grand Cru Burgundy. Bin 170 is every bit in the same league. Cork sealed, sadly. Available 1 May 2014.
Drink:    2035-2050           
99 points
Penfolds Rare Aged Tawny Minimum Average Blended Age Fifty Years NV, $3,550
A treasure has emerged from the depths of Penfold's cellars, a solera commencing in 1915, the foundation of the very first Grandfather cask, encompassing the 1940 and 1945 Grandfathers as well as components of the very first Great Grandfather release in 1994. In all, a minimum average age of more than half a century, older than any other commercially available in this country, bar Seppeltsfield 100 Year Old Para Vintage Tawny itself. Yet here distinctive and unique as a blend spanning almost a century, a celebration of hedonistic complexity of grand proportions of rancio character and bitter roast hazelnut yet, crucially, wonderfully poised and masterfully blended with delightfully balanced fresh components. Such is its potency that you can smell it before you even begin to raise the glass. At this age, acidity and complexity become potent, and this is not a wine to drink at pace but to be savoured, which is just as well, at this price. A blend of shiraz, grenache, mataro and cabernet, among other varieties. 330 bottles released annually in individually hand blown bottles adorned with a hand crafted oak muselet and pewter features.
Drink:    2014-2024           
98 points
Tyson Stelzer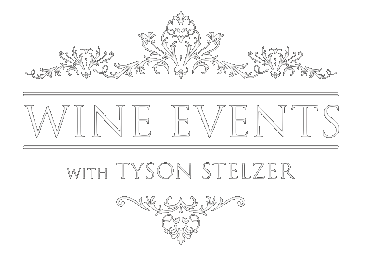 We'd love to add you to our list of friends so you're first to receive updates on all our upcoming dinners, tastings, tours, articles and books.