Whatever your opinion of big brands, far-flung blends, controlled allocations and upwardly spiraling prices, this is one of the most outstanding and important Australian wine releases of the year – not only for South Australian shiraz and cabernet, but now for a more than respectable pinot, and one of the finest chardonnays ever conceived in this country.
For South Australia's most famous red winemaker, a foray ever deeper into Tasmania for chardonnay and pinot noir is a telling declaration for the future of cool climate winemaking in Australia. The company has maxed out the altitude of the Adelaide Hills (at around 650m) and has turned to latitude to, as chief winemaker Peter Gago puts it, 'climate proof its risk management'.
This release represents Penfolds' strongest set of chardonnays yet. White winemaker Kym Schroeter rightly considers the trio of 2018, 2019 and 2020 to be 'probably our best all-round white release I've ever seen.' Yattarna 2018 is one of the finest chardonnays I've tasted outside the grand crus of Burgundy itself.
Prices have remained steady (this is not the year for price rises), with the exceptions of Grange and Bin 707 (each up $50) and Bin 407 (up $10). Gago comments that 'the price of Bin 707 continues to go up, and none of us like it, but there is still a queue around the corner, and it remains the quickest Penfolds wine to sell out.'
Penfolds has worked very hard to establish its international markets (Gago has been courting the US for three decades now) and it has a strong presence there and in China, the Nordics and across Europe (and now even boasts 'significant' sales into France). With warehousing established in each of its key markets, the brand is well positioned to weather this year's inherent supply chain disruptions.
As fate would have it, the first cork-sealed bottle I opened (Magill 2018) was cork tainted. Penfolds' insistence in bottling everything under $150 under screw cap and everything over under cork sends a contradictory and nonsensical message. Why deny the market the opportunity to choose a reliable closure for the wines where it matters most? Some markets still insist on corks, but why not offer the choice in markets where screw caps have long been embraced?
Despite decades of rhetoric, cork companies have failed dismally in their attempts to eradicate cork taint. In the past month I have also opened new release cork tainted bottles from Louis Roederer, Vieux Télégraphe, Jacob's Creek, Tapanappa and Fox Creek. These represent more than nine percent of the cork-sealed bottles I've opened. One month's sample is too small to be statistically significant, but even the 3.8% cork taint that I encountered in more than 700 cork-sealed champagnes last year is 3.8% too high in this day and age, when taint-free closures are readily available.
Penfolds' best buys this year are Yattarna Bin 144 Chardonnay 2018, Bin 311 Chardonnay 2019, Reserve Bin 19A Adelaide Hills Chardonnay 2019 and Bin 407 Cabernet Sauvignon 2018. Bin 707 Cabernet Sauvignon 2018 and Grange Bin 95 2016 are both very strong releases at the big end of town – assuming you've just won the lottery! If you buy nothing else, don't miss Yattarna 2018. All available from 6 August 2020.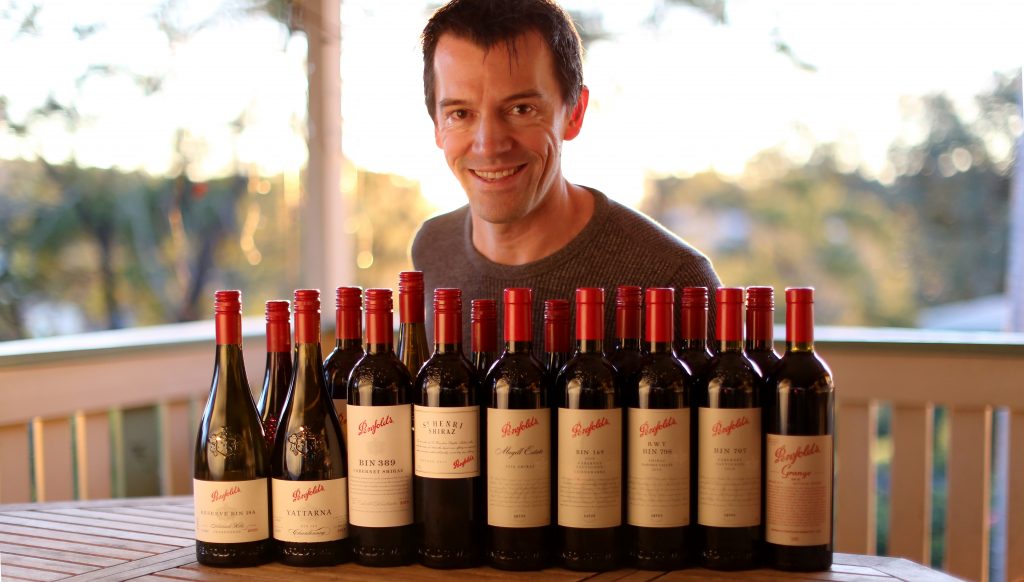 Penfolds Bin 51 Eden Valley Riesling 2020
$40 | 12% | Screw cap
Eden Valley riesling sings in the cooler seasons, and this is particularly evident for Penfolds, where phenolic grip can play havoc in warmer vintages. 2020 embraces the precision and tension of a cool January, while upholding all the concentration and presence of a small harvest. Penfolds white winemaker Kym Schroeter considers this to be one of his best rieslings in quite some time, thanks to a balanced season that delivered just the right amount of rainfall at all the right times. It abounds with all the fragrant lemon blossom, spicy lime fruit, granny smith apple cut, even a tilt toward guava exoticism, that you'd expect in such profound youth, driven by ripe and fully integrated acidity. It boasts a generous approachability from the outset, making this a vintage to drink now rather than lay down, but it's none the less for it.
93 points
Drink 2020-2024
Penfolds Bin 311 Chardonnay 2019
$50 | 13% | Screw cap
Tasmania, Adelaide Hills, Tumbarumba; Eight months in French oak barriques (35% new)
Letting Penfolds' chardonnay wizard Kym Schroeter off his leash with Bin 311 sourcing (until a few years back it was almost always purely Tumbarumba) has elevated this cuvée to effectively become a baby Yattarna in both recipe and aspiration (and I wrote this before I read Peter Gago's suggestion of the same) – an astute move in the grand hierarchy of Penfolds classification and declassification (it did, after all, set the precedent for multi-regional blending in South Australian red wines). The result in 2019 is nothing short of stunning; an intricate and eloquent weaving together of the tension of white citrus, the understated generosity of white peach and fig, the complexity of understated, classy cashew nut French oak and Schroeter's signature struck flint reduction. If you adore Yattarna and Bin A (as I do), this is your everyday substitute – cut from the same mould, just toned down in concentration, tension, texture, complexity, persistence and endurance – and in this day and age, that's not altogether a bad thing. It pips the great 2014 as the best Bin 311 yet.
95 points
Drink 2020-2024
Penfolds Reserve Bin 19A Adelaide Hills Chardonnay 2019
$125 | 13.0% | Screw cap
Eight months in French oak barriques (80% new); a vintage characterised by a hot summer and mild autumn.
The transparency of chardonnay to articulately convey its terroir is remarkable indeed, and this wine tells the intricate story of the Adelaide Hill's hot summer and mild autumn of 2019. There is a generosity and a determined reservation communicated in aromatic reluctance, ultimately emerging a day after opening, charged with all the tension of cool autumn nights. Maker Kym Schroeter considers 2019 to be up with 2017 as a cracking vintage for good sulphides in the Adelaide Hills. This struck flint reduction that we adore in Bin A wafts gracefully over a core of precise lemon, grapefruit and white peach, leaping forth triumphantly on the front and coasting into a long tail of beautifully poised acidity, backed with masterfully deployed, high-class cashew nut French oak. Another great hit in the grand legacy of Bin A.
97 points
Drink 2022-2029
Penfolds Yattarna Bin 144 Chardonnay 2018
$175 | 13% | Screw cap
72% Tasmania, 22% Tumbarumba, 6% Adelaide Hills; Eight months in French oak barriques (60% new)
Now driven primarily by Tasmania, Penfolds is unusual in sourcing from the central highlands of Tasmania, relatively high by Tasmanian standards (200-250m in elevation), producing what Kym Schroeter considers to be up there with the best chardonnay in the state, supplemented largely from the Coal River Valley, and a little from the Derwent Valley. 'Even in the greatest years, Tasmanian chardonnay can be too tight, so I like to have the chance to add some richness, especially from the Adelaide Hills, without taking away the tension of Tasmania and Tumbarumba,' he explains. Peter Gago adds, 'Not unlike Grange, the more options you have, the more complexity you can achieve.'
In these days of championing single region, exclusive vineyard and artisan maker, blends are too often derided, yet it remains that in the most dextrous of hands, a far-flung composition is capable of producing the finest result. Long overshadowed by the fanfare of the lauded red wine suite, Kym Schroeter has been integral to the Penfolds team for 34 years, and has spent the second half of his time establishing himself as one of Australia's geniuses of chardonnay. Yattarna 2018 is an exemplar of his craft and nothing short of his finest wine yet. Never have I tasted an Australian chardonnay that so intimately unites three very diverse regions, that envelops oak so seamlessly into its folds (and 60% new, no less), and that holds every nuance of lifted fragrance, pristine white fruits and tense, crystalline yet somehow calm Tasmanian acidity in suspended animation on a finish of astonishing line and length. In precision and poise, this is utterly breathtaking chardonnay. Yattarna 2018 not only surpasses the profound 2012 as the greatest white wine I have ever tasted from Penfolds, it's one of the very finest ever conceived in this country.
98 points
Drink 2023-2033
Penfolds Bin 23 Pinot Noir 2019
$50 | 13.5% | Screw cap
76% Tamar Valley (Tasmania), 14% Adelaide Hills (South Australia) and 10% Henty (Victoria); Eight months in French oak barriques (31% new); a warm and dry vintage
Peter Gago describes the Tasmanian component as 'quite profound', evolving the cooler climate style of this label. 'For chardonnay and pinot we are increasingly looking to Tasmania and using latitude to our advantage,' he says. The company has invested in some significant vineyards in the state and there is a hope to continue this trend.
The second vintage of Bin 23 to venture beyond the Adelaide Hills, now a blend led confidently by Tasmania, Penfolds has long been the master of multi-regional blends, and it's no surprise that this new recipe of Bin 23 has elevated it to new heights. It's more fragrant, more refined, more bright in its acid line, less oaky, less tannic, less savoury, dare I say, with complete respect, less 'Penfolds'. A core of pretty red cherry and strawberry fruit is fragranced with rose petal and violet perfume and accented with subtle spice, and fine, plush tannins. The most beautiful Penfolds pinot yet, it's set to win hearts to Penfolds for the first time.
94 points
Drink 2020-2024
Penfolds Bin 138 Barossa Valley Shiraz Grenache Mataro 2018
$60 | 14.5% | Screw cap
68% Shiraz, 22% Grenache, 10% Mataro; Seasoned French and American oak hogsheads; a warm and dry vintage
Draped in a vibrant, medium purple hue and bathed in layers of mixed spice and milk chocolate, this is a delicious blend with a wonderful core of spicy red and black berries of all kinds. Peter Gago describes 2018 as a very good vintage for Barossa grenache and mataro, with the impact of both belying their numeric contributions in this blend. Aged oak builds a finely structured tannin frame that brings grip and definition to the finish, which the drive to push through, and it will appreciate another year in bottle to integrate. A great example of Bin 138.
93 points
Drink 2021-2025
Penfolds Bin 128 Coonawarra Shiraz 2018
$60 | 14.5% | Screw cap
12 months in French oak hogsheads (26% new)
Bin 128 is right on form in 2018. The depth and presence of Penfolds meets the tangy dark berry profile and black pepper nuances of Coonawarra in this warm and dry vintage. Purity and crunch are underlined by the firm, fine tannin profile of well-integrated French oak. It doesn't possess the inherent line or length of the great Penfolds reds, but this is nonetheless a release that will continue to deliver confidently for at least 15 years.
93 points
Drink 2028-2033
Penfolds Bin 28 Kalimna Shiraz 2018
$50 | 14.5% | Screw cap
Barossa Valley, McLaren Vale, Padthaway, Wrattonbully, Fleurieu, Robe, Mt Lofty Ranges, Adelaide Hills, Langhorne Creek; 12 months in seasoned American oak hogsheads
Led confidently by the Barossa and McLaren Vale, this is a classic South Australian shiraz, brimming with supple black and red berry fruits and bountiful milk chocolate and coconut American oak. Peter Gago considers this warm and dry vintage 'terrific' for Bin 28. It's given birth to a succulent and glossy style, braced with Penfolds' classic firm, fine tannins, built exactingly to the Kalimna recipe – yet for me lacking the lift, purity are stamina of the most alluring seasons.
92 points
Drink 2025-2030
Penfolds Bin 150 Marananga Shiraz 2018
$100 | 14.5% | Screw cap
12 months in American oak (25% new, 25% 1-y.o.) and French oak (25% new, 25% 1-y.o.) hogsheads and puncheons
The inherently plush mood and deep purple allure of Manananga in a warm and dry vintage is scaffolded to compelling effect by Penfolds' dexterity with both American and French oak and its signature tannin framework. The result is a deep and strong Marananga of medium-term promise that will wow lovers of Barossa density, gloss and polish.
93 points
Drink 2028-2033
Penfolds Bin 407 Cabernet Sauvignon 2018
$110 (up $10 on 2017) | 14.5% | Screw cap
Coonawarra, Padthaway, Wrattonbully, McLaren Vale, Barossa Valley, Robe; 12 months in French oak (21% new) and American oak (9% new) hogsheads
I have long loved Bin 407, and the modern era marks a heyday in the legacy of this great label. South Australia's cooler cabernet regions rise to the fore in the warmer, dryer seasons, and the varietal precision of this release is something to behold. Crunchy blackcurrants, cassis and violets of pristine purity are consummately framed in cedary oak (mostly French). This is a Bin 407 of exacting engineering, in which deep black fruits, firm, fine tannins and bright acid drive embrace on a finish of impressive carry and endurance. Patience.
95 points
Drink 2033-2043
Penfolds Bin 389 Cabernet Shiraz 2018
$100 | 14.5% | Screw cap
57% Cabernet Sauvignon, 43% Shiraz from McLaren Vale, Barossa Valley, Padthaway, Coonawarra, Robe, Wrattonbully; American oak hogsheads (38% new)
For Peter Gago, 389 extols everything that 2018 is about. 'In a hot year we go south, in a cool year we go to the Barossa and McLaren Vale, and in a year like 2018 we have the best of both – everything looked just as we wanted it!' he exclaims. 'It was a warmer year, but physiological ripeness was achieved right across the state.'
This is a vintage even more introverted, reticent and coiled on release than usual for Bin 389, quite a contrast to the aromatic lift and varietal freshness of Bin 407 this year. In classic 389 form, cabernet and shiraz slot neatly into one another, driven by the deep black fruit density of a warm and dry vintage. As impressively structured as ever, dark chocolate American oak forms an intricate and rigid chassis of firm, fine, enduring tannins. Without the fruit lift, line and persistence of the greatest years, it will nonetheless build in the cellar, holding impressive promise and, as always, only screams out for time – and plenty of it.
94 points
Drink 2033-2043
Penfolds St Henri Shiraz 2017
$135 | 14.5% | Screw cap
97% Shiraz, 3% Cabernet Sauvignon from Barossa Valley, McLaren Vale, Eden Valley, Port Lincoln; 12 months in 50+ year old vats
The cool, extended growing season of 2017 has given birth to a St Henri of multi-faceted complexity, contrasting tangy red berry fruits and mixed spice with hints of charcuterie, set against a backdrop of understated mocha. This is a vintage that plays to the classic tone and mood of this label, where detail and fruit are the mandate, a refreshing counterpoint to the Penfolds regime of density, tannins and oak. Tangy acidity and fine, supple fruit tannins drive a finish of excellent persistence.
95 points
Drink 2027-2037
Penfolds Magill Estate Shiraz 2018
$150 | 14.5% | Cork
17 months in French (24% new) and American (18% new) oak hogsheads; a vintage characterised by a warm summer
A uniquely idiosyncratic terroir, Penfolds has tended its Magill Estate vineyard for 176 years, though now just 5.2Ha, merely a fraction of its heyday before the Adelaide suburbs encroached. By contrast with the many great sites across the state from which the company is privileged to pick and choose for its top blends, Magill is distinguished perhaps more by history and reputation than it is by terroir (though it does still regularly make the cut for Grange). True to the style of Magill, it's built around plush, spicy red berry fruits, milk chocolate oak, tangy acidity and fine, supple tannins. This bottle was cork tainted. A replacement didn't arrive in time for this article. I'll update this note and publish my score when it lands.
NR
Drink 2023-2033
Penfolds RWT Bin 798 Barossa Valley Shiraz 2018
$200 | 14.5% | Cork
16 months in French oak hogsheads (64% new and 36% 1-y.o.); a vintage characterised by a warm summer
The warm summer of 2018 plays to Penfolds' mandate for RWT to be 'opulent, fleshy, aromatic and plush' (by contrast to the Grange aspiration of 'muscular and assertive'), making this a very easy wine to blend for the Penfolds team. 'Such was the calibre of our A2 grade shiraz – the core of RWT and St Henri – that we almost nailed the blend right from the outset during classification!' Peter Gago revealed. And opulent it is, a deep well of magnificent, sweet, ripe black fruits of enticingly glossy appeal, painted in rich strokes of French oak dark and milk chocolate, underlined by polished, firm fine tannins that draw the finish out long, full and strong. A quintessential RWT for the medium-term, guaranteed to turn heads and win hearts.
95 points
Drink 2028-2033
Penfolds Bin 169 Coonawarra Cabernet Sauvignon 2018
$360 | 14.5% | Cork
18 months in French oak hogsheads (50% new)
I love the tone and mood of Bin 169, eloquently framing Coonawarra in magnificent French oak. The aromatically introverted nature of the warm and dry ripening season of 2018 makes for a Bin 169 of tightly coiled nose, opening into a palate of impressive definition of signature red- and blackcurrants, cassis and cedar. The linear, determined, medium-bodied tone of Coonawarra cabernet is well espoused here, confidently structured in a frame of enduring oak and fruit tannins, at once fine and yet eminently confident and ageworthy. One for the long-haul.
96 points
Drink 2038-2053
Penfolds Bin 707 Cabernet Sauvignon 2018
$650 (up $50 on 2016) | 14.5% | Cork
McLaren Vale, Coonawarra, Barossa Valley, Wrattonbully, Robe, Adelaide Hills; 18 months in American oak hogsheads (100% new).
Inimitable Bin 707. The warm summer of 2018 has ripened a deeply coloured and confidently structured Bin 707 of heightened fruit depth, met confidently head-on by new American oak. Blackcurrant, cassis and liquorice are deeply impacted by high cocoa dark chocolate and freshly ground coffee. As consummately engineered as ever, this is another Bin 707 to forget in the cellar, forged with tannins to confidently meet the destiny of its considerable proportions, promising a very long future indeed. Peter Gago describes 2018 as affording an opportunity to proactively assemble a Bin 707 blend more about refinement and balance than brute power and concentration, uniting regions that share a classic 'Coonawarra line.' This must, of course, be read in the context of the monumental proportions of Bin 707! For all of its refinement and balance, there's certainly no shortage of power or concentration packed into this enduring cabernet.
97 points
Drink 2048-2058
Penfolds Grange Bin 95 2016
$950 (up $50 on 2015) | 14.5% | Cork
97% Shiraz, 3% Cabernet Sauvignon from Barossa Valley, McLaren Vale, Clare Valley, Magill Estate; 18 months in American oak hogsheads (100% new)
'2016 is a great example of the old adage that it's not what you put in but what you take out that matters,' reveals Peter Gago. With parcels declassified from the final blend, this is a smaller make for Grange. He considers 2016 one of the great vintages, comparing it with 2010, 1990 and 1971 as one of the four great vintages of the past half century.
2016 represents another standout in the fabled lineage of Grange, a season in which unbridled power meets consummate polish, an exemplar of the impeccable balance that defines modern Grange, yet infused with all of the enduring potential that its legacy embodies. The bombastic concentration and deeply characterful personality of Grange is something to behold, set apart from the outset by its potent and impenetrable black robe, intense even by Penfolds standards. The depth of fruit showcased here is profound, with spicy, glossy black fruits of all kinds rightfully holding prime position. Dark chocolate and coffee American oak is as confident as ever, yet holds its place impeccably at every moment, always just behind the fruit. All the complexity that we expect of Grange is bundled into its folds in coal dust, black olives and crushed ants – though these, too, sit eloquently under the surface. Exquisite tannins of fine-grained, mouth-consuming presence are never assertive, promising longevity of true Grange proportions. A monumental and worthy benchmark of South Australian shiraz.
98 points
Drink 2036-2056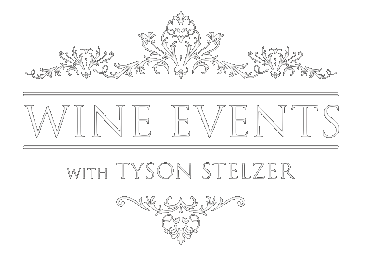 We'd love to add you to our list of friends so you're first to receive updates on all our upcoming dinners, tastings, tours, articles and books.