Penfolds Grange: The big dilemma
On the eve of Grange 2014 lobbing into the wine world at a cool $900, a glance at a decade of auction prices reveals an alarming dilemma.
The place of Australia in the grand expanse of the wine world is changing. As my events more frequently beam me into the key markets of the USA, Hong Kong and Europe, I am proud to witness Australia's flagships increasingly playing in the rarefied air of First Growth Bordeaux and prestige champagne.
I have long been an advocate of benchmarking Australia's flagship wines against the great wines of the world. The calibre of our wines is now emphatically there, their reputation is on the rise, and they should be priced accordingly.
As Aussies, we are quick to criticise our tall poppies. But we do ourselves and our industry a disservice when we do.
The global success of Bordeaux over the centuries has been riding confidently on the coattails of the First Growths forging into new markets. Champagne likewise owes its reputation to its flagships breaking new ground.
The halo effect of the global reputation of Australia's top wines is fundamental to the future of every Australian wine.
There is no Australian wine for which this is more pertinent than Penfolds Grange. Since the day 1990 Grange was anointed as Wine of the Year on the front cover of Wine Spectator magazine in the US, Grange has been the leading light of Australian wine on the global stage.
Australian wine has no more important ambassador than Penfolds Chief Winemaker Peter Gago. Not only because he's constantly abroad engaging with all the key influencers of the wine world, but because he extends generous and discrete hospitality to key influencers outside the wine world.
'What it's doing is saying, "Here we are!"' he exclaims. 'Penfolds is holding court among the great wine influencers of the world. And that's so important.'
Penfolds is no longer playing in an Australian price hierarchy and is increasingly, strategically and boldly playing in a global market. It is a proud moment for Australia to sit alongside First Growth Bordeaux and Grand Cru Burgundy on the great wine lists of the world. And it is right and proper that Penfolds Grange should be priced accordingly.
But the challenge is that this creates a huge dilemma for Penfolds marketers and accountants. How can a wine be priced to properly reflect such aspirations without inflating it so wildly that it completely alienates its domestic followers – which are and must always remain fundamental to any wine's success and sustainability?
Herein lies the precarious balance in which Grange finds itself today.
Has the price of Grange gone too far?
On the eve of the 2014 vintage lobbing into the wine world, it's timely to reflect on a decade of price rises and the response of domestic buyers. As 2014 Grange lands this week at a cool $900, wine commentators are speculating on how long it will take until this label hits four digit territory.
Over the past decade, the price of Grange has mushroomed from $550 to $900. The biggest leap came suddenly on the release of the 2008 vintage. When Penfolds staged its pre-release media tastings in 2013, it announced a price rise from $625 to $685, a little more than the increases of the previous two years, but certainly not out of place. In the weeks between that announcement and the big day of release, The Wine Advocate in the US anointed the vintage with a 100 point score, to the surprise of everyone, not least Penfolds. In response, Penfolds suddenly and brazenly jacked the price of Grange from $685 to $785.
The harrowing, wet 2011 vintage was fresh in all our minds at the time and the question on everyone's lips was whether Penfolds would follow the lead of Bordeaux and drop the price again in a weak vintage. That proved not to be, and 2011 Grange landed in 2015 at $785, at a time when great vintages like 2008 and 2010 were readily available in the secondary market for $600-$650.
An analysis of prices indicates that the official release price of Grange has inflated by an average of $34.52 every year for the past two decades. And there's nothing new about Grange breaking new ground in Australian wine pricing. There was an outcry in 1976 when Grange was the first Australian wine to break the $20 threshold!
And it's not just Grange. Penfolds Bin 707 2016 lands this week at record price of $600. That was the price of Grange eight years ago, when Bin 707 was just $190.
I have never been one to advocate speculating on wine purely for investment. That's not the point here. My place is to recommend wines to buy and to offer guidance on where to source them and at what price. I admire Grange and I recommend it, but my dilemma arises when the disparity between the price at your local wine store and the price at which you can snare a bottle in the secondary market becomes a gaping chasm. A decade ago these prices were roughly on par. Five years ago you could save $150 at auction. Now you can save $300.
A high profile Barossa winemaker well experienced in creating wines at this echelon and regularly pouring them across the wine world commented to me recently, 'Collector status is a pride moment. No one is going to boast about a devalued wall of wine, that's a bad business decision. The "real value" in the secondary market is going to have a nasty sting in the tail for Penfolds. Why should I care? Because market leaders set the tone for all of us. In China it is Penfolds. When the market reality of Penfolds becomes a bad deal (and I'm not saying it is/or wishing it), face will be lost and never regained. This will be long remembered. Confidence in brand Oz will be tarnished.'
What's the true value of Penfolds Grange? If this year's average auction price for the past 20 vintages is anything to go by, the answer is $523. Will you pay $900?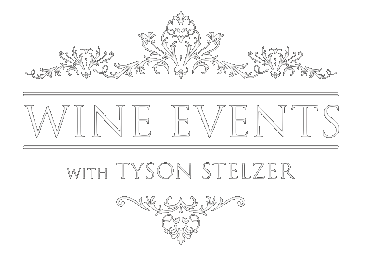 We'd love to add you to our list of friends so you're first to receive updates on all our upcoming dinners, tastings, tours, articles and books.