Penfolds Release 2014 Take II
Penfolds' longstanding tradition of March "Bin Series" and May "Icon and Luxury Collection" releases has been rolled into a single October 16 launch of "The Penfolds Collection". It certainly seems prudent to move the date well away from South Australian vintage, not least for Peter Gago's preservation, and we won't miss the "Icon and Luxury" connotations.
But an earlier release of some of the longest-lived wines in the country seems counterintuitive. They could have been rolled back by six months rather than rolled forward. Thankfully, Bin 128, Bin 138 and Bin 311 will be held off until next year. But for the other reds, switching from a release coming into winter to one coming into summer could prove tricky in a country as hot as ours. The Christmas market is compelling, no doubt, but at what cost?
It is true that Bordeaux and Burgundy release their wines too young, and present them for tasting far too early, but is this a model to which Australia should aspire?
With a little apprehension, I tasted Penfolds' new releases in September and expected that this earlier tasting date might have been detrimental to the wines. After a vigorous double decant, I was pleasantly surprised. The best of these wines call for decades to show their finest, and it seems that six months has not perturbed them, for the most part, this time.
I was impressed to see the addition of the first vintage and the regional designation to the front label of each of the Bin wines up to Bin 389, and the bottling month and year for Reserve Bin A and Yattarna.
This is a very strong release for Penfolds. 2012 is no 2010, but, goodness, if it weren't for 2010, this would be heralded as the greatest vintage in at least six years, and perhaps ten. Shiraz is outstanding, but cabernet is the true star of the season.
389 is brilliant. 707 is monumental. Yattarna is probably the best ever. Reserve Bin A is undoubtedly the best buy of them all. And 2010 Grange is the finest young Australian wine I have ever tasted.
Tyson Stelzer.
Penfolds Bin 51 Eden Valley Riesling 2014, $30
 Precise, racy and eminently slatey in fine mineral texture, this is a riesling of tightly cut acid line, with impressive concentration and a subtle generosity on the finish that makes it endearing from the outset. Its fragrance is enticing and pristine, led by lemon blossom, lime and granny smith apple, spiced up with a gentle exotic hint of star fruit and fresh pear. It may not be the longest-lived Bin 51, but it's impeccably crafted and beautifully alluring.
Drink: 2014-2018
94 points
Penfolds Bin 28 Kalimna Shiraz 2012, $40
In the style of the stonking 2010 Bin 28, though without the same gloss and polish, this is a wine layered with black fruits of all kinds, mixed spice and liquorice, even a note of pot pourri. It has density and presence, yet agility and poise, thanks to layers of firm, powdery tannins, well balanced acidity and excellent persistence. Slightly woolly tannin structure detracts a little at this exceedingly youthful stage, but we're not used to seeing Bin 28 so early, so give it time. This year, a blend of McLaren Vale, Wrattonbully, Langhorne Creek, Barossa Valley, Padthaway and Upper Adelaide.
Drink: 2022-2032
93 points
Penfolds Bin 150 Marananga Shiraz 2012, $80
Classic Marananga of brilliant colour, packed with milk chocolate, all manner of succulent dark berry fruits, liquorice and a hint of soy. It's soft, supple and simultaneously confident in its finely structured tannin presence and lingering persistence. A signature vintage for this style, perfectly reflecting the generosity and approachable warmth of this district, though it will never hit the high notes of Penfolds' blends.
Drink: 2022-2027
93 points
Penfolds Bin 389 Cabernet Shiraz 2012, $80
Every year I have the opportunity to judge Bin 389 pre-release in The Great Australian Red competition, and it never shows at its best at this young age. It's predictably closed up like a trap on the eve of its new, early release date of mid-October 2014. Vigorous decanting and hours and even days of coaxing slowly draw out impressive layers of black fruits and reticent violet perfume, set within a rigid and finely strung cage of impeccable tannin structure. It is plainly apparent from the outset is that this is one of the benchmark, long-lived releases in the grand, 42 year lineage of Bin 389. Do not miss it and, above all, do not dare open a bottle in the next decade, and preferably the next two. This year, a blend of 54% cabernet sauvignon and 46% shiraz from Wrattonbully, Barossa Valley, McLaren Vale, Langhorne Creek and Robe.
Drink: 2032-2047
96 points
Penfolds Bin 407 Cabernet Sauvignon 2012, $80
A commanding and distinguished Bin 407 that will go down among the greats and longest lived. Exacting varietal precision of blackcurrants, redcurrants, tobacco and cedar coasts under a rising, lifted violet perfume, over a backdrop of finely structured dark chocolate oak. It's assembled with molecular precision, bolting textbook varietal definition to grainy, firm, crafted tannins, upholding a brightness and energy that keep it lively in spite of great presence and concentration. It is held back from an even higher rating only by the furry graininess of its tannins, which aggravate its precision on the finish, holding it back from an even higher rating. Line and length are sensational, and it will go down among the long-lived 407s. This year, a blend of Wrattonbully, Padthaway, McLaren Vale, Coonawarra and Langhorne Creek.
Drink: 2032-2042
95 points
Penfolds St Henri Shiraz 2011, $95
A stark contrast to the mesmerising 2010, this is a savoury, gamey St Henri of dry, herbal character, skeletal and bony, lacking in depth, mid-palate presence and connectedness. Tannins are angular and firm and the finish falls away abruptly. In its credit, colour is impressively full and vibrant, and some black fruits began to emerge after 36 hours. This year, a blend of McLaren Vale, Barossa Valley and Adelaide Hills.
Drink: 2021-2031
92 points
Penfolds Reserve Bin 13A Adelaide Hills Chardonnay 2013, $100
All the multifaceted complexity and pristine character that we adore in Bin A: struck flint, gunpowder and bacon fat, hovering confidently over a breathtaking core of white peach, fig, and impeccable precision of cut lemon and grapefruit. To present such complexity and presence while upholding exacting definition, undeviating line, monumental persistence and fine, chalk mineral texture is a feat of the highest order. Another gorgeous and magnificent Bin A, and the best buy of the release.
Drink: 2015-2025
97 points
Penfolds Magill Estate Shiraz 2012, $130
The 30th consecutive release represents one of the great vintages for Magill. Swirling with blue and black fruits, mixed spice, liquorice and high cocoa dark chocolate, this is a powerful and deeply concentrated expression of the inimitable personality of this vineyard in the Adelaide suburbs. There is a succulence and a glossy polish to this release, while sustaining an impressively fine and commanding presence of finely structured tannins and, in time, subtle gamey complexity.
Drink: 2022-2032
94 points
Penfolds Bin 144 Yattarna Chardonnay 2012, $150
Yattarna's trajectory toward graceful refinement has hit new heights of laser line, crystalline structure and pristine grace in 2012. Gorgeous fragrance of grapefruit blossom, white peach and lemon, projecting a delicacy and grace particularly noteworthy for Yattarna. The palate is impeccably fine and elegant, with delicately placed layers of fragrant white fruits positioned on a beautiful surface of finely honed acidity and fine mineral texture. In time, subtle almond blossom, peach kernel and crunchy grapefruit nuances emerge. Line and length are unrelenting, promising a breathtaking future. This eminently reserved and tightly-coiled Yattarna represents one of the best ever. A blend of Tasmania (Derwent and Coal Valleys), Henty and Adelaide Hills, aged for 8 months in 45% new French oak barrels.
Drink: 2017-2027
98 points
Penfolds RWT Barossa Valley Shiraz 2012, $175
Predictably coiled and reticent at this young age, quite flattering for this succulent and sumptuous release. Juicy blueberry and blackberry fruit, cherry liqueur and fresh liquorice straps assemble over layers of dark chocolate. Its glossy appeal lingers very long on a finish of great concentration and confident poise, underscored by fine, supple and supportive tannins. Impressive and deeply coloured, this is a great vintage for RWT.
Drink: 2017-2027
95 points
Penfolds Bin 707 Cabernet Sauvignon 2012, $350
Classic, inimitable, signature 707: blockbuster and towering, yet focused and controlled, packed with all manner of density and exacting varietal definition of black- and redcurrants, cassis, cedar, tobacco and violets, even a hint of mint, over a solid core of dark chocolate American oak. Density is impenetrable, intricately riveted together without a hairline gap between its panels, yet at the same time sleek and streamlined. Its energy, poise and super fine, commandingly structured tannins furnish an epic future. This year, a blend of Coonawarra, Padthaway, Barossa Valley, Wrattonbully and Adelaide Hills.
Drink: 2032-2052
97 points
Penfolds Grange 2010, $785
2010 holds a privileged position in the 60 year lineage of Penfolds Grange. In the context of recent tastings of many of the greatest vintages, 2010 attains new heights in its depth of black fruit presence and its structural assuredness. I adore 2008 Grange and, tasting them together, 2010 is even deeper and more vibrant, exuding another dimension of distinguished grace, precision, concentration, scaffolded structure and seamless, enduring persistence. There is a coiled reticence to the bouquet, skirting black plum, liquorice and dark chocolate, opening into breathtaking violet fragrance. The palate is unyielding, yet immensely structured. Magnificently voluptuous, yet elegantly coiled and bright. Silky and irresistible, yet untouchable and enduring. Tannins are a revelation, with a finesse and a chalk-fine texture impossible for such a resilient and powerful frame. Penfolds Grange 2010 is definitively on a plane of its own: the greatest young Australian wine I have ever tasted. A blend of 96% shiraz and 4% cabernet, from Barossa (85%), Clare, Adelaide Hills, McLaren Vale and Magill.
Drink: 2030-2060
100 points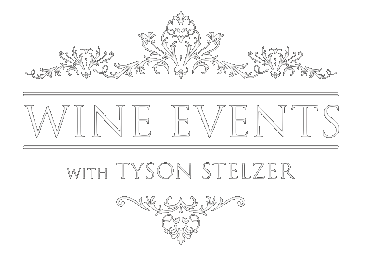 We'd love to add you to our list of friends so you're first to receive updates on all our upcoming dinners, tastings, tours, articles and books.