This article first appeared in WBM, 2012
Tyson Stelzer
Alice Springs may seem an unlikely place to produce one of Australia's more important red winemakers. But if the Red Centre hadn't been home to Sue Hodder, she would likely have never ended up in Coonawarra. And she would certainly have never had the spirit to transform the most fabled and historic estate of Australia's other red centre, as Chief Winemaker at Wynns Coonawarra Estate.
On the eve of her twentieth vintage in this viticultural outpost, Sue feels right at home. "Coonawarra would be a difficult place to make wine if you were set on being in a big city," she admits. Growing up in a small, isolated community, she has no desire to be anywhere else.
Agriculture has always flowed in Sue's blood. Like many who grew up in Alice Springs, agricultural college in South Australia beckoned after she graduated from school, and it was here that she was inspired to take on a vintage job in the Barossa – largely because the wine students at Roseworthy appeared to be having such a good time!
From the outset, Sue's focus was resolutely fixed on the vineyards and growers. It was the early 1980s, the height of the vine pull scheme, and things were tough. Even before she embarked upon her winemaking studies, Sue took on a role with Penfolds, assessing vineyards and tasting and analysing maturing grapes. "Penfolds had fantastic Barossa growers that they didn't know much about, so they set about getting to know their growers better," she recalls. Little did she know that two decades later, this viticultural grounding would equip her to completely transform the largest vineyard holder in Coonawarra.
It was just prior to the 1993 vintage that Sue arrived at Wynns. "It was a different place then," she reflects. "We've always had a large vineyard resource, and with climate change and warmer vintages it was pretty tight to get all the fruit into the winery. We didn't have a lot of new equipment until 2000." Procedures in the winery weren't nearly as stringent then. "If there was a little VA in one parcel or bitter tannins in another, we'd let them through – but we wouldn't let that happen now!"
Sue was appointed Chief Winemaker in 1998 and courageously ushered in a new era at Wynns, the full results of which are only now becoming fully apparent in its wines. "We knew for a long time in the 1990s that our vineyards were building up too much dead wood, that trellis wires were rusting and we needed to rejuvenate our old vines," she admits. The crux came in 2002. "The vines were so low yielding that they were hard to pick. It was not our finest hour." Vineyard manager Allen Jenkins was appointed in that year and, in Sue's words, "he was just horrified".
Sue and Allen immediately embarked upon a ruthless regime of vineyard rejuvenation, together convincing then owners Foster's Group to make a huge investment in a vineyard overhaul of extraordinary proportions, challenging the very fundamentals of viticulture in Coonawarra. 800 hectares of drip irrigation was installed for careful management of tannin production (ultimately saving some 380 mega litres of water annually), 450 hectares was retrellised (severed with chainsaws at knee height), and a further 95 hectares was replanted, with additional replanting ongoing to this day. Better clones have been planted on rootstocks matched to soil types, while rigorous and detailed scientific and technical data has been utilised to monitor yields, facilitating targeted composting and canopy management.
Sue describes the result as "brighter" wines, thanks to development of genuine ripe flavours without long hang times that produce higher sugar levels. Better light exposure in the canopies produces more even ripeness, without the need to delay harvest to wait for greener berries to catch up. This has returned Wynns to more medium-bodied, textural wines. "We are working hard to keep alcohol levels down, although it has been a challenge in recent years," says Sue, who would like to keep every wine around thirteen percent alcohol.
The Wynns revolution has followed a regime of intricate attention to detail as much in the winery as the vineyard. Sue acknowledges that oak presence was more apparent in Wynns wines during the 1990s, accentuated by higher acid levels. "In the past, charry oak helped to mask green fruit, but we've been able to address this problem in the vineyard," she says. With much better oak available, Sue and her team have been working closely with coopers on rigorous and longstanding oak trials. "It's crucial to get the right oak to suit a particular parcel of fruit," she explains. "Certain vineyards suit one kind of oak more than another." Trials remain ongoing because the results aren't obvious quickly.
In her characteristically modest way, Sue is quietly proud of the air of finesse that these initiatives have brought to her flagship wines, John Riddoch Cabernet Sauvignon and Michael Shiraz. But with more supple fruit, less bitter tannins, no green characters and less apparent oak, will these wines carry the longevity that made these labels famous? "Sometimes we wonder if there is enough oak in the wines now," she says; "if our drinkers are looking for big oak impact." But she has no doubt the wines will live just as long. "They have just as much tannin but it's finer-grained." She points to the inspiration of the Wynns wines of the 1960s. "Fruity, medium-bodied, never big, and many of them are still beautiful to this day. Those wines which have aged slowly can still be made today."
Further refinement came with the completion of a new shed in time for the 2008 vintage. The addition of twenty-four small fermenters allowed small parcels from key vineyards to be kept separate for the first time. This has enabled Sue to further hone a focus on small volumes of single vineyard and single subregion wines to showcase the diversity of Coonawarra terra rossa. "I made a wine from the Harold Vineyard in 2001 and took it to the Fosters marketing team with a request to bottle it. The response came back, 'You can't call it Harold – that's a terrible name!' But that was the name of the vineyard, so that's what we called it." Since then Sue has bottled the estate's most expressive single vineyards each year, capturing a compelling detail never before bottled in the history of Coonawarra's most historic winery. Further, single subregion wines have been released, from vineyards along V&A Lane, the axis of Coonawarra, renowned for its finely-structured and silky style.
While these new bottlings have become an increasingly important chapter in the Wynns story, Sue's key focus remains resolutely on her larger volume wines. "I always loved Wynns because they were good wines that I could afford – and that hasn't changed," she declares, adding that she's loving the 2010 red stripe blend at the moment. "It's important that our commercial wines remain representative of Coonawarra, from good, mature vineyards."
Wynns Black Label Cabernet has long been a mainstay of wine cellars across the country and Sue maintains that it's still the most important wine in Wynn's portfolio. A perpetual cellaring special, it remains affordable in spite of a price hike to $40 this vintage (which seemingly did nothing to dissuade aggressive discounting, with advertised prices recently dipping below $19). Blended from some eighty separate batches, Sue describes Black Label as "a genuine endeavour to maintain the heritage of the label" and this is why the volume varies significantly to reflect the yields of each vintage. There's no question it's in the best form it's been in years.
All things considered, the wines of Wynns have never been stronger than they are right now. "When everyone in Australian wine was flying high in the late 1990s, it didn't feel like that for us," Sue confesses. "But I feel like Wynns is doing better than it was fifteen years ago – the reverse of everyone else." In spite of this, these wines don't carry the fanfare of, say, Penfolds or Wolf Blass. Wynns is something of a quiet achiever in the Treasury Wine Estates trove, and that seems to suit Sue's reserved and no-fuss approach. Her name may not be flashed around as often as some of our other women winemaking superstars, but the transformation that she has effected is the equal of any in the modern era. In her characteristically gracious yet determined manner, she is quick to share any credit with Allen and their vineyard and winemaking teams.
In her dignified way, Sue would rather be considered a custodian of great winemaking tradition than a celebrity winemaker. "We need to make sure that we capture out history," she emphasises, "not just anecdotes but the real history of our winemaking. Not simply romantic inspiration but real practice, because we're still working with many of the same historic vineyards of the estate. We haven't fully captured this yet, we still need to explore what is important in our winemaking heritage that we should be embracing today, in the context of innovation, research and local and international trends. We need to maintain both with equal enthusiasm.
"It's all about making the most of what we have here with our vineyards, our history and our wines and to tell our stories through the wines. It's a fine line between being fondly remembered and being old fashioned."
Sue expresses her amazement at the affectionate sentiment shown toward Wynns, thanks to so many memories of drinking great Wynns wines. It's an affection shared all the way to her home town of Alice Springs, where her friends show their support every year by purchasing the Wynns barrel in the annual Coonawarra auction. It's a fitting tribute to the girl from Alice who transformed Wynns Coonawarra Estate.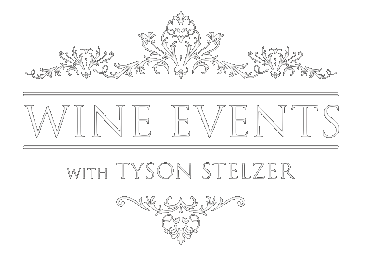 We'd love to add you to our list of friends so you're first to receive updates on all our upcoming dinners, tastings, tours, articles and books.