Regionality: The future of Australian sparkling
The vast continent of Australia boasts an immense diversity of terroirs that give birth to its extensive plethora of sparkling styles. Again in my tastings this year, Tasmania has set the benchmark on every measure. And the diversity even within this one region has never been more pronounced.
We don't much speak of the subregions of Tasmania. This is because, strictly speaking, there aren't any. According to the official Australian Geographical Indications, Tasmania is one region and there are no subregions.
Tasmania has seven unofficial wine 'zones': North West, Tamar Valley, Piper's River/North East, East Coast, Coal River Valley, Derwent Valley and Huon Valley/D'Entrecasteaux Channel.
As a relatively young and establishing region, it's only sensible that Tasmania has only ever been a single region, without the momentum of producers to drive each region's identity, or the complexity of official subregions to complicate their marketing. But as more producers have established themselves in each of its zones and refined their styles, their cuvées have articulated the regional identity of each area with ever greater clarity.
There has been another good reason why Tasmania has not pursued subregional recognition. A minimum of 500 tonnes of grapes is required for any Australian zone to be eligible to qualify as a distinct region or subregion. For many years, Tasmania's regional production has fallen short of this requirement. But in the 20 years to 2017, Tasmania's wine grape harvest increased ten-fold, and now six of its seven districts comfortably met the minimum requirement, with only the new zone of the North West falling short.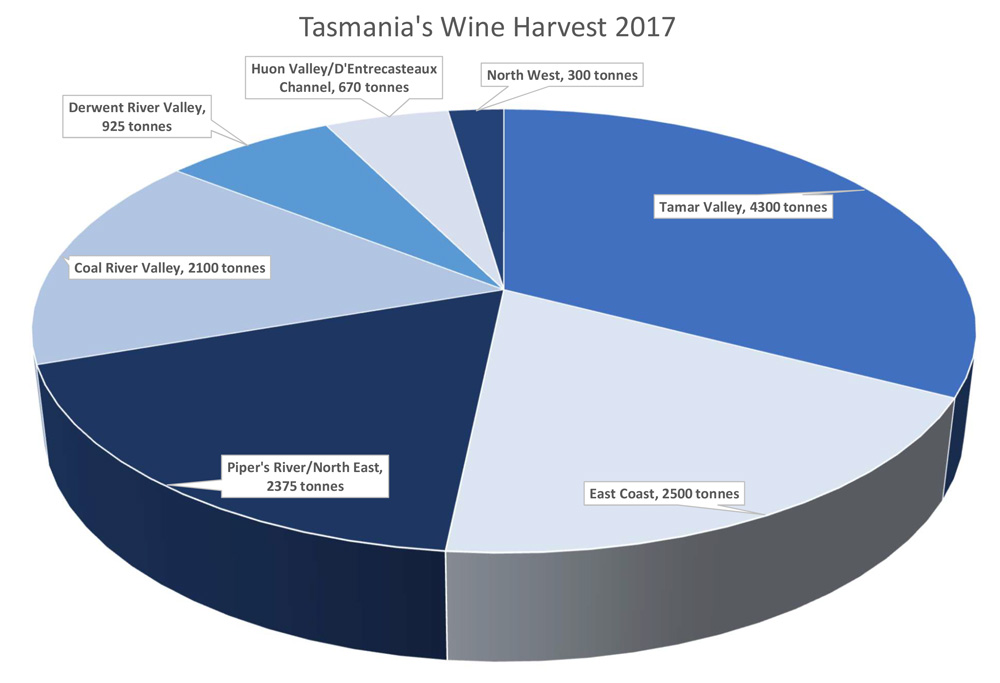 Both the quality and volume of Tasmania's production have now reached sufficient levels to warrant official subregional status. With the exceptions of the North West and Huon Valley (for now) each area now boasts sufficient momentum of producer numbers to fly the flag of their own regional identity.
It's a sign of the coming of age of a region that its subregional identity is recognised. Subregionality is a strong theme of the current era of Australian and New Zealand wine, and has been a hot topic in the Barossa, McLaren Vale and Central Otago for a decade now.
There is a case to argue that Tasmania's subregional identity is more pronounced than any other region in the country.
When we speak of terroir in its highest order we speak of cool places. The patchwork of Burgundy, riesling slopes of Germany, chalk of Sancerre, grand crus of Alsace, rolling hills of Barolo. Its expression in the fields of the southern Rhône, Provence, even the noble plains of Bordeaux, shares nothing of the same precision. Every time I return to Champagne, the Champenois speak in greater detail and with more conviction of the unique terroirs of each of their villages. The icy touch of this ancient region, the coldest of all, awakens the soil and gives it birth in its fruits.
I have been privileged to participate in extensive subregional comparative tastings in the Barossa, McLaren Vale and Central Otago, but each time I have been left with the profound impression that the specificities of site and maker are more pronounced than the intricacies of subregional distinction. And yet in Tasmania the diversity of climate and soil make its seven wine zones sufficiently unique and distinct that my chances of accurately identifying them in a blind tasting are more akin to Burgundy than to the Barossa.
Brian Walsh, Chairman of Wine Australia, recently articulated that sense of place is the only true point of uniqueness of Australian wine in an increasingly competitive global market.
Tasmania remains but a small player in volume terms, but its significance as Australia's leader in premium cool climate wine growing cannot be overstated. In a global climate that juxtaposes a rising consumer taste for elegant, cool climate wine styles with the uncertainties of increasing temperatures worldwide, Tasmania's lead role can only become more pertinent.
The world is ready to embrace the subregional recognition of Tasmania. In my tastings around the globe, sparkling consumers, media and wine trade know about Tasmania, and they are now set to go deeper.
Piper's River
One area is stepping ahead of all others as Tasmania's effervescent epicentre.
Amidst the tranquil rolling hills and sweeping Bass Strait vistas of northern Tasmania lies a remarkable little district that will one day be spoken of with the same reverence for sparkling wines as the Barossa is for shiraz and Margaret River for cabernet.
No other area has sparkled as brightly as Piper's River across my Australian sparkling tastings this year. This little zone is the exclusive source of fruit for two of my eight top Tasmanian sparkling houses this year (Apogee and Bellebonne), and a key source and home of four others (House of Arras, Clover Hill, Jansz Tasmania and Ninth Island).
My Sparkling Wine of the Year under $25 and my Sparkling Rosé of the Year both hail entirely from Piper's River. And it's no coincidence that both are rosés. Of my top seven rosés this year, five were sourced exclusively and one in majority from Piper's River.
Rosé represents the finest cuvée this year of Apogee, Bellebonne, Delamere, Ninth Island, Kreglinger and Pirie. Four are 100% and two are majority pinot noir. All from Piper's River.
But it's not all about pinot. Sourced exclusively from the Jansz Vineyard, planted in 1975 as one of the pioneering sites of northern Tasmania, Jansz Single Vineyard Chardonnay has established itself as the finest cuvée of the house, trumping its Vintage Rosé of 100% pinot noir from the same site. Clover Hill has built its house style on Piper's River chardonnay from the outset, and it Cuvée Exceptionnelle Blanc de Blancs consistently outclasses its Cuvée Prestige blend.
What is it that makes Piper's River one of the finest places to grow sparkling wines outside of Champagne?
'If you look at a soil map of Tasmania, you will see that the Pipers River region has a very particular soil on those hills,' points out Natalie Fryar, maker of Bellebonne, Ninth Island, Kreglinger, Piper's Brook and, until recently, Jansz Tasmania. Very deep soils are rich in iron and free draining, making them ideally suited to viticulture.
The prevailing influence of nearby Bass Strait has a moderating influence on the weather patterns of this cool region. 'Because of our maritime climate, and lower ultraviolet light and higher humidity due to cloud cover, we don't ever move into jammy, heat-affected fruit,' Fryar explains. 'Our ripening season is always cool and long, producing elegant fruit in a lovely rose and cherry spectrum, and never blackberry or blackcurrant.'
Higher humidity is a key to Piper's River's success, according to Dr Andrew Pirie, PhD scientist in viticulture, pioneer of northern Tasmanian grape growing and maker of Apogee and formerly Pirie. 'Humidity is as important as temperature in determining wine style and the fingerprint of every region,' he says. 'A region's temperatures change from season to season but its dryness is more consistent.'
It is in the level and the texture of the tannin structure that Pirie perceives the most profound impact of moisture, suggesting not only that a vine stressed by low moisture will produce more tannin, but that humidity produces different classes of tannins. 'Tannins are very responsive to location,' he points out. 'Central Otago produces more tannic wines than Burgundy.'
Pirie explains that it's greener in Piper's River than in southern Tasmania, thanks to slightly more rainfall and slightly less evaporation. 'We've long known a lot about cool climates, but what I'm proposing is that there are two kinds of cool climate, cool dry and cool humid,' he suggests. The cool dry conditions of southern Tasmania produce more tannic wines that the cool humid conditions of the north. 'This is driving the terroir and style of each region. Southern Tasmania is probably the world's leading region for cool dry sparkling.'
'We're not fighting water stress or hot days here,' highlights Fryar, 'so we have very balanced vines with full-functioning foliage for a long time.'
Piper's River's high humidity and moderate climate are reflected most demonstrably in the thin-skinned pinot noir grape. 'It suits sparkling pinot noir in a way that I've never seen anywhere else,' states Fryar. 'And chardonnay also, but especially pinot noir for sparkling wine, and for still wine also.'
The profoundly maritime climate and iron-rich soils of Piper's River are a world away from the continental climate and chalk of Champagne, and yet Fryar proposes that the two possess a surprising similarity in upholding high humidity. 'Champagne is continental, yet it is unusually very humid,' she observes. 'With thin topsoils, the moisture from the chalk keeps the humidity in the canopy high.'
In my tastings, the effect of humidity on sparkling wine styles is profound. The dry south of Tasmania produces sparkling styles more often akin to the warm, dry years in Champagne, with the structural grip of phenolic texture produced by Pirie's elevated levels of tannins. The cool, wet conditions of Piper's River produce softer tannins and hence sparkling wines structured less by phenolic grip and more by acid tension, reflective of Champagne's cooler seasons.
Fryar emphasises another reason for Piper's River's success as a sparkling zone. 'Terroir is more than just agriculture, and in the north we have many sparkling specialists, demanding higher crops and gearing their viticulture to sparkling.'
Look out for Piper's River throughout my Australian Sparkling Report 2018 and keep a keen eye on this district in the years and decades to come. Its greatest sparklings are yet to be made.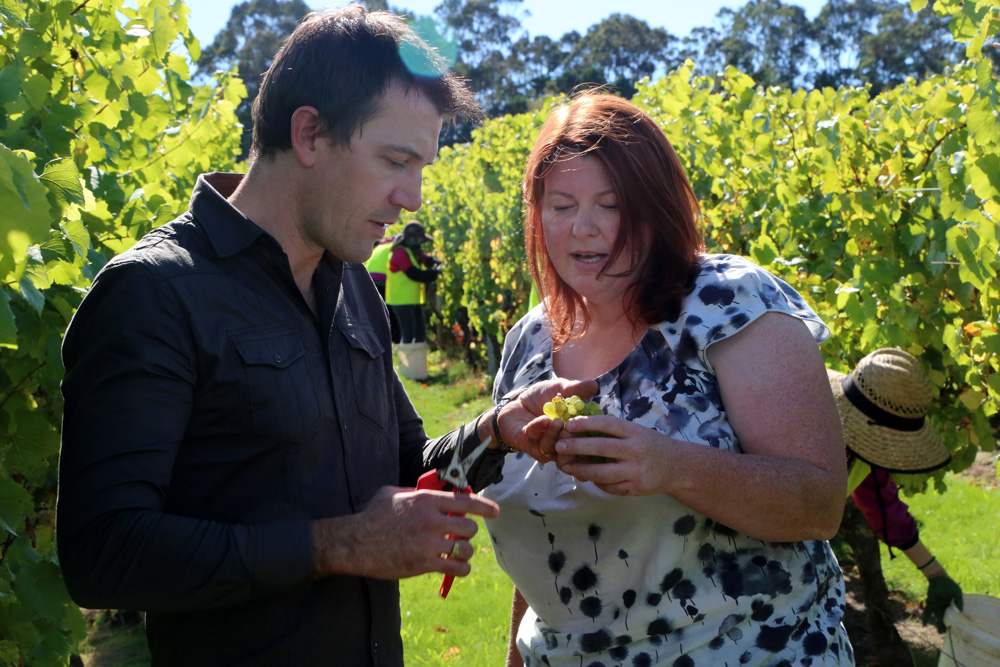 This article is an excerpt from Tyson Stelzer's Australian Sparkling Report 2018, the most in-depth report he's filed yet on this dynamic category, a 77 page trawl through all the hot topics in Australian sparkling, featuring full reviews of his 120 best sparkling wines of the year of every price and style. Free download…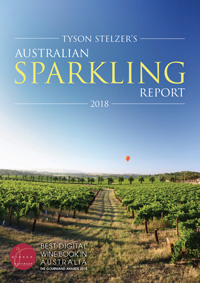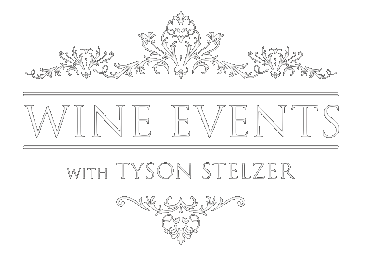 We'd love to add you to our list of friends so you're first to receive updates on all our upcoming dinners, tastings, tours, articles and books.