This article first appeared in Barossa Living, Spring 2010
Tyson Stelzer
Let's be honest, robust reds aren't everyone's bag. The Barossa's big reds put it on the map and made Australian wine famous in the first place, but these days many consumers are on the hunt for something different and something fresh. The wine world is increasingly prizing diversity and subtlety.
"What's the most exciting alternative variety that I should plant?" a Barossa grape grower asked me recently. My answer took him by surprise. "Shiraz and Grenache," I said. "That's what the Barossa does best." You don't need quirky varieties to make something new and refreshing.
At the cutting edge of Barossa winemaking, a growing band of producers are turning to some of Europe's clever techniques to reinvent traditional Barossa varieties. Some are experimenting with whole bunch fermentation, in which stalks are fermented with the grapes to add spice, perfume and texture. Others are simply harvesting early to highlight freshness while others are playing with a technique called 'carbonic maceration.'
The region of Beaujolais in France is famous for its young, juicy, fruity wines with plenty of colour but not much tannin. The secret is fermentation in sealed tanks, in which whole berries ferment quickly in their own skins. This is carbonic maceration, a technique being revived by some of Australia's more progressive winemakers.
These are wines to enjoy young and fresh, food friendly styles which are low in alcohol and tannin. This makes them extremely versatile with a wide range of cuisines including, importantly, the arch wine matching challenges of spicy Indian, Mexican and Thai.
Don't fear, wines like these will never replace full throttle Barossa reds but rather add a more elegant colour to the Barossa's palette of wine choices. As we warm to the arrival of Spring, these new wines could not come at a better time.
I offered the grape grower who posed the question a blind glass of St Hallett's new Old Vine Grenache (see below). "It's Pinot Noir for sure!" he said. Point made.
Dutschke Cab Mac Barossa Valley Shiraz 2010, $20
This is Wayne Dutschke's sensitive side like you've never seen it. Gloriously youthful Barossa Shiraz, fermented using carbonic maceration to coax out perfumed aromas and flavours of violets, mixed spice and fruit mine pies. It's a rounded, soft style that will enjoy a light chill.
Spinifex Papillon Barossa Valley Grenache Cinsault Mataro 2009, $22.50
Grenache at its best is fragrant, spicy and refreshing. Pete Shell's blend showcases vibrant fruit that's been picked a little earlier, fermented with some stalks to add texture and spice. With notes of dried flowers and raspberries, it's beautifully floral and restrained.
St Hallett Touriga Naçional 2009, $25
Touriga Naçional is a traditional port variety, but when the stars aligned and a stunning vintage shone on an old block planted on just the right Barossa soils, the fruit was ready to be harvested early, showcasing all of its aromatic lift and bright fruit flavours.
St Hallett Old Vine Grenache 2009, $40
Inspired by the elegance of pinot noir and made using techniques designed to retain pinot's fruit vibrancy and floral lift, this is a wine of great delicacy and perfume that still retains the red fruit and spice hallmarks of classic grenache. The result is the most compelling take on single vineyard old vine Barossa Grenache that I have seen in a long time. Don't miss this wine.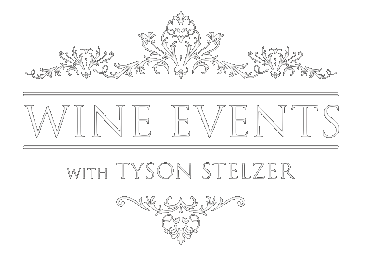 We'd love to add you to our list of friends so you're first to receive updates on all our upcoming dinners, tastings, tours, articles and books.