This week Woolworths announced profit rises of 24% off the back of its growing supermarket, liquor store and fuel empire. Estimates suggest that Dan Murphys and BWS stores now sell something approaching 50% of packaged wine in Australia.
Yesterday I was privileged to an insight into Woolworths liquor during a day tasting a selection of exclusive imports. This triggering a Twitter explosion of 40 responses (and counting), with accusations that I was "taking sides", that "these wines are ruining the Australian wine industry", "supporting raving alcoholics on a budget", "fake terroir", "generic crap packaged a few different ways", "awful guff", "a clear attempt to deceive", "mendacity"…
The dominance of Woolworths and other chain liquor outlets is disconcerting and calls for caution, but the blanket boycotts that some in our industry would call us to would not be a balanced response for an independent commentator.
A number of Australian wine writers have aligned themselves with Coles or Woolworths stores in recent years, others have allegiances to particular independent retail outlets, while others have chosen to represent certain wine brands. The lines of objectivity and credibility are invariably blurred when commentators are employed by these companies. I respect those who have purposely shunned such partnerships, and this is a stance I have committed to myself.
I know of small independent wineries who speak glowingly of their relationship with the chains and whose very existence depends upon their sales through these stores. Every year, I have readers thank me for highlighting the best buys in the chain stores because these are their only local outlets.
Over the past two-and-a-half years my Wine Taste Weekly newsletter has recommended 120 independent retailers more than 1300 times, 8 chain store networks 460 times and hundreds of cellar doors some 200 times. These numbers are not by design, but represent the best deal at the time of my review. I take this as evidence that there are some wines best purchased from independents, some from chains and others direct from cellar doors, and this is a message that I will continue to share. Australia's wine industry is at its strongest when all three coexist in balance.
Tyson Stelzer.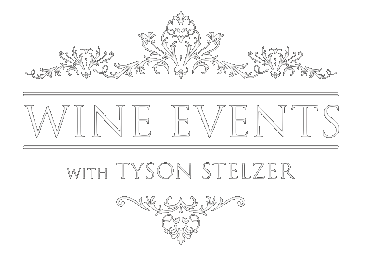 We'd love to add you to our list of friends so you're first to receive updates on all our upcoming dinners, tastings, tours, articles and books.