SBS SOS: Sauvignon Blanc Semillon State of Play
This article first appeared in Selector Magazine, 2008
Tyson Stelzer
Why semillon sauvignon blanc? Why blend grapes at all, anyway? Single varietal wines are all the rage at the moment, and there's no shortage of great drinks on the shelves parading just one grape on the label.
I asked this question years ago while kicking around France with a tasting glass in my backpack. Bordeaux is more famous for blending red grapes than any other region on the planet, and it seems the importance of the blend has never been more apparent than it is right now.
A quick glance at weather reports for the last few months will show that Bordeaux's 2008 vintage was a right royal disaster – and 2007 and 2006 faced challenges of their own. Rain at all the wrong times virtually destroyed this year's merlot harvest. But Cabernet Sauvignon fared better, and so by blending the two, there is some hope of salvaging this challenging season. Blending gives one grape the chance to cover the deficiencies of another.
It should come as no surprise, then, that the white wine of this erratic region is likewise a blend. The best white Bordeauxs hail from the commune of Graves, where semillon is grown in warmer vineyards on shallow, gravelly soil and sauvignon blanc in cooler places on heavier soil. When the two are blended, the fruity exuberance of sauvignon meets the complexity, texture and age-worthiness of semillon. A touch of muscadelle is sometimes added to provide a perfumed, aromatic lift.
This is all well and good for Bordeaux, but we're half a world away here in Australia. We've had a few challenging vintages of late, but our seasons are still much more consistent than those of Bordeaux. For the Australian winemaker, blending is rarely a resort for salvaging a tough season. Nor is it crucial for patching up deficiencies in single varieties. Our semillons already rank among the greatest in the world, and our sauvignons are starting to establish a reputation as well. So, why semillon sauvignon blanc?
It was this question that Karl Stockhausen used to introduce the Selector State of Play Sauvignon Blanc Semillon tasting.
"Is this blend being made in order to put flavour into semillon or to tone down the flavour of sauvignon blanc?" And then, words that one doesn't often hear from a winemaker with more than fifty years of experience: "I don't know."
With that, he threw the question to the room of tasters. "Perhaps it's driven by price points?" suggested Jon Reynolds, referring to the high price of sauvignon blanc compared with semillon. It's a perspective that Reynolds is well qualified to put forward, having once been senior winemaker for Houghton in Western Australia, and responsible for large volumes of the blend at commercial prices.
The same is true everywhere. "Adelaide Hills sauvignon blanc is expensive, so it's easier to meet a price point by blending in some semillon for complexity," added Tim Knappstein, who is renowned for his Adelaide Hills Sauvignon Blanc under his Riposte label.
Hunter Valley Semillon specialist Keith Tulloch (Keith Tulloch Wines) pointed out the converse perspective – that sauvignon blanc can also make semillon more "up front" and approachable. "From most areas, Semillon has a lightness of character and a lack of youthful drinking distinction," he said.
Whatever the reason you choose to believe, Semillon Sauvignon Blanc (SSB) and Sauvignon Blanc Semillon (SBS) have certainly captured the imagination of the market. The blend represents four of the top ten best-selling white wines in Australia this year. This is a tremendous endorsement from the masses.
Eager to discover what the hype is all about, we sat down to taste a room full of Aussie examples of the blend. The tasting spanned some sixteen distinct regions as well as cross-regional blends from around the country. It seems that in Australia, SSB can be a blend from anywhere and a blend from everywhere. More than half the wines submitted hailed from Western Australia, and Margaret River outnumbered every other region six-to-one.
Often compared with Bordeaux, Margaret River shares a similar cool, maritime climate and gravelly soil. It comes as no surprise, then, that it has long stood out as the preeminent region for this blend in Australia.
"Many of the wines that stood out hailed from Margaret River," Knappstein observed at the conclusion of the tasting. "Their semillon has an almost sauvignon blanc-like punch to it, so they get a double-whammy of flavour."
It was with some disappointment that this Adelaide Hills devotee observed that there were few wines from outside of Western Australia that shone in the line up. "Much to my dismay, WA fared best!" he exclaimed.
The Hunter Valley winemakers in attendance nodded in agreement. "If SSB has a home anywhere in Australia, it is in WA," said Tulloch. But he went on to point out that there are other cool climate areas that also perform well. When all of the taster's scores were averaged, the top three wines in the tasting hailed from three different states – Victoria (King Valley), Western Australia (Margaret River) and New South Wales (Hunter Valley). But Margaret River remains the king of SSB, producing a whopping ten of the top fourteen wines in the tasting.
Unlike the best white Bordeauxs, SSB in Australia does not tend to be a wine that you would want to have kicking around in your cellar for too long. All but one of the wines in our line up were 2007 and 2008 vintage. These are easy-drinking styles that are most often best while still young, fresh and fruity.
There are exceptions, and it turned out that the highest-scoring wine in the tasting was also the oldest, although only two years old (2006). The searing acidity of King Valley kept it fresh and lively.
The use of oak is one way that winemakers build longevity and complexity into this blend. Many white Bordeauxs are fermented and aged in oak barrels, and there are a number of makers in Australia who are using this device effectively. Oak can not only add a lushness, concentration and hazelnut-cream-like complexity to a wine but, more importantly, it contributes texture, structure and length.
However, the panel was disappointed by the wines in the tasting that showed an oak component. The concern was raised that the oak was out of balance and dominated the fruit.
It also needs to be said that the panel was underwhelmed by many of the wines in the line up, with the final result representing one of the lowest hit-rates of any State of Play tasting to date. This only strengthens to position of the wines that did come forward, and demonstrates why tastings like this are crucial so that you don't make the mistake of going out and buying the wrong thing. And in the world of Aussie SSB, there are plenty of mistakes out there.
"There were too many faults and too many wines that were developed, chalky, green, reduced, too sweet or had hard acid," said Tulloch.
"I can't help but wonder whether too many of these wines are made as afterthoughts rather than being purpose built?" suggested Knappstein. "Do their makers really put their heart and soul into making these blends, or do they just use leftover fruit, bump up the sugar and spend their time focusing on other varieties?"
It's a question of return for Reynolds. "Winemakers are limited in what they can produce with this blend because of the limited price at which it will sell in the marketplace."
The good news for you, dear drinker, is that there are great examples of this blend to be found and you don't need to spend a fortune to find them. It was the sauvignon blanc-dominant wines that most impressed the panel, offering more lift, more intensity and, ultimately, more "bang for your buck."
With warm weather and summer lunches on the agenda at this time of year, these are the wines you should be looking for. Selector panellist Trent Mannell summed it up best: "To do these wines justice, you really need to be reclining on the back deck overlooking the pool with some prawns."
That says it all, really. Aussie SSB is not about intellectual wine musings but about kicking back, unscrewing a bottle and having fun. And that's got to be a good thing!
Cookoothama (Nugan Estate) SB/Sem 2006 King Valley
The panel's favourite wine was both the only 2006 vintage and the only King Valley wine represented in the tasting. It's maturing beautifully, with the toasty notes of aged semillon moving in on the lifted lantana leafiness of sauvignon blanc. Highlighting its cool origins, this is a fine, chalky style with searing acidity and powerful, ripe fruit. It also represents great value.
Redgate (Redgate) SB/Sem 2008 MR
Here's a classic sauvignon/semillon blend which showcases just what Margaret River can achieve. It's edgy and packed with suggestions of fruit on the verge of ripeness, with flavours of grass, gooseberries, leaf and asparagus. The palate is well defined by citrus fruit and a fine acid balance.
Pepper Tree (Pepper Tree) Sem/SB 2008 Hunter
If you're a fan of Hunter semillon and would like a bit of a twist, this is your wine. It's intricately crafted around a core of semillon-derived leaf, grass, lemon and lime flavours, with a touch of sauvignon thrown in to give it some punch. There's a minerality and a level of class that defines it as a standout Hunter blend.
Evans & Tate (McWilliams) SB/Sem 2007 MR
Always seamlessly constructed, this wine marries sauvignon and semillon more effortlessly than any other in the line up. It is on the one hand flamboyant, lifted, floral and leafy and on the other it is contemplative in its firm, tight structure, minerally texture and persistent finish. It will appeal to all personalities with its fruit concentration and poise.
Churchview (Churchview) SB/Sem 2008 MR
The diversity of Margaret River SBS is exemplified in comparing this wine with the grassy, edgy Redgate. Churchview is a riper wine that will appeal to palates that enjoy richer, sweeter styles. It's packed with pungent, ripe flavours, plenty of fruit concentration and a long finish, all held in place by a spine of fine acidity.
Swings & Roundabouts (S&R) Sem/SB 2007 MR
There's a lot of complexity packed into this very well-priced wine. Its crunchy gooseberries, fresh peas and mint hints are signatures of cool climate Western Australian fruit. It's a zesty, vibrant style overlaid with hazelnut cream and roast nut flavours.
Hamelin Bay (Hamelin Bay) Sem/SB 2008 MR
If you're looking for an SSB that delivers the goods as far as flavour and concentration go, reach no further up the price ladder than Hamelin Bay. This is an overt style with flavours and aromas of dusty leaf, star anise and spicy citrus fruit. It's got just the right amount of driving acidity on the finish to keep everything in place.
Harewood Estate (Harewood Estate) Sem/SB 2008 Great Sthn
This is a wine that polarised the panel, some praising it for its generous concentration, tropical and citrus fruits and acid line. Others were concerned about its searing acidity, higher levels of sweetness and impressions of unripeness. Grab a bottle and see which view you support.
Flying Fish (Flying Fish Cove) SB/Sem 2008 MR
There is a perfumed lift to the confectionery bouquet of this wine. The palate is fine, long and intense with liquorice and nettle flavours, minerally acidity and plenty of fruit concentration.
Vasse Felix (Vasse Felix) SB/Sem 2008 MR
If you enjoy SBS at the greener end of the ripeness spectrum, have a go at this wine. It tastes like fresh asparagus, dusty leaf and green pea, with firm, slightly underripe acidity. There's no shortage of flavour concentration and it's got good persistence on the finish.
Cape Mentelle (Cape Mentelle) SB/Sem 2008 MR
It's no surprise that one of the most impressive wines of the day hails from the great estate of Cape Mentelle. This wine delivers what so many others lack – both zesty, lively citrus fruit and at the same time juicy ripeness. It's got everything you would want in Margaret River SBS – texture, balance, finesse and style. Bring it on!
Rosabrook (Wine Shack) SB/Sem 2008 MR
If you enjoy sweet whites, here is a wine that you should try. It's at the ripe end of the SBS spectrum, with flavours of stone fruits and sweet, sugary, confectionery notes. Tart acid keeps it together on a long finish.
Hazard Hill (Plantagenet) Sem/SB 2008 Great Sthn
Any wine with "Plantagenet" on the label is worth a try, and Hazard Hill is always a great value entry point to the brand. This wine is at once ripe and spicy and at the same time lean, clean and in no way mean. Expect flavours of tart green apples, spice and herbal complexity. Value.
Jane Moss (Moss Brothers) Sem/SB 2008 MR RRP $24.00
SSB is a blend that will often divide a room, and here's a good example. It's got some attractive, varietal gooseberry flavours on its soft palate with plenty of flavour punch. However, some panel members criticised it for unripe acidity, an astringent finish, hot alcohol and a cloying palate.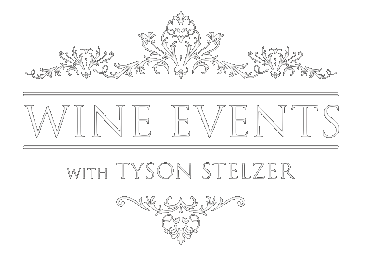 We'd love to add you to our list of friends so you're first to receive updates on all our upcoming dinners, tastings, tours, articles and books.