Sparkling wines do the twist
This article first appeared in Spectator, May, 2012
Tyson Stelzer
'Would sparkling wine be as popular without the pop?' was a question posed at the launch of the world's first high pressure sparkling wine under screw cap in Sydney today.
With a look and feel much like a traditional aluminium screw cap, the new heavy duty 'Viiva™' closure has been engineered for high pressure sparkling wine bottles. Until now, screw caps have been deemed reliable only for very lightly carbonated sparkling wines.
Five years of development between Guala Closures Australia and glass manufacturer O-I has culminated in a closure rated to withstand five atmospheres of sparkling pressure.
Convenience was cited as the primary motive for the innovation, in contrast to the shift to screw caps on Australian still wines over the past decade, prompted largely by complaints surrounding cork taint and random oxidation.
"This closure system is perfectly suited to sparkling wines which are popular among women who often report difficulties in opening cork-closures and resealing a bottle with alternative closures," said Simon Yudelvich, Sales and Marketing Manager for Guala Closures Australia.
Yudelvich highlights safety of opening and an ability to maintain carbonation days after resealing as key advantages of the closure. "This technology appeals to on-premise customers because it reduces time staff spend opening sparkling wines," he added.
Internal testing has reported promising results in pressure retention after twelve months storage, ability to withstand ten atmospheres of pressure and resilience under extreme temperature conditions. A liner similar to that of a traditional screw cap promises a reliable seal and consistent oxygen barrier.
While sparkling wine drinkers may rejoice in any progress toward eradicating cork taint and bottle variation, don't expect to be unscrewing your favourite champagne any time soon.
Sparkling wine is a particularly challenging sector of the market in which to launch an alternative closure. The romance of the 'pop' is a powerful motivator, and the winemaking technical considerations are complex.
Viiva™ made its debut appearance today on De Bortoli Wines' retail 'Trevi' range and on-premise 'Willowglen' line, entry-level wines bottled under four atmospheres of pressure. The Charmat process of bulk sparkling winemaking is employed, in which the second fermentation takes place in a pressure tank.
This is a necessary first evolution of sparkling wine screw caps, which are not yet engineered to the challenge of Méthode Traditionnelle sparkling wines bottled at around six atmospheres. The disgorgement process of ejection of the lees of bottle-fermented sparkling wines currently relies upon the easy removal and resealing of a crown seal or cork.
"ViivaTM has been proven to ten atmospheres of pressure but the bottle hasn't yet been tested for wines beyond five atmospheres," explained Yudelvich. "Even if we were to produce a closure and glass combination for seven atmosphere sparkling wines, we are yet to figure out how it would work for the disgorgement process." These questions are expected to be targeted in the next stage of development of the closure.
In the meantime, it is yet to be seen how the public responds to a closure restricted to tank-fermented sparkling wines.
Screw caps failed on still wines in Australia thirty years ago after a consumer backlash attributed to associations with cheap wines. The same technology gained favour ten years ago, driven by leading winemakers prepared to commit premium wines to the closure.
"With continued improvement of the bottle, I would expect that we will be able to introduce Viiva™ on our more premium sparkling wines in the future," suggested De Bortoli Chief Winemaker, Steve Webber.
More than eighty-five percent of Australian wine is now sealed with screw cap, a percentage tipped to increase if a screw cap were developed for Méthode Traditionnelle sparkling wines.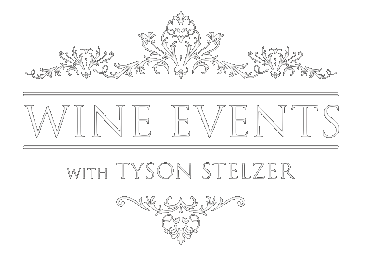 We'd love to add you to our list of friends so you're first to receive updates on all our upcoming dinners, tastings, tours, articles and books.