Split Personality: Clare Valley and Eden Valley Riesling 2009
This article first appeared in Decanter, February 2010
Tyson Stelzer
When the Clare and Eden Valleys were hit by a record heatwave of twelve days over 35oC in January/February 2009, some commentators were quick to write off the entire Riesling vintage before the grapes even commenced ripening. How is it, then, that some makers produced wines that rival the greatest this decade while others got their wines so categorically wrong? How does this vintage stack up in Australia's two leading Riesling regions? And what should we make of the rise of the medium-sweet style?
In my travels through the Clare and Eden Valleys to taste the new vintage Rieslings each year, it always seems a simple task to pin down the nature of the vintage. Always, that is, until 2009. If there's a season to exemplify the full diversity of these otherwise fairly consistent regions, 2009 is that season.
After the devastating mid-vintage heatwave of 2008, the biggest surprise of 2009 for most winemakers was that the heat ultimately had no influence on their Rieslings. Significant rain events in August and December proved to save the day for both regions, not only providing moisture to sustain vines and strong leaves to protect fruit but, most importantly, in prolonging the growing season. Assisted by cool conditions in December and January, veraison (colour change and ripening) was delayed until after the heat, so the fruit was immune to heat damage in most vineyards.
To understand the style of the 2009 Rieslings, the defining feature of the vintage was not the heatwave but, in fact, quite the opposite. The heat subsided in early February, making way for very mild days and those classically cool nights that sustain the signature acidity of these wines. It is these cool conditions that sculpt the very finest seasons in these regions. February was mild in the Eden Valley while the Clare Valley was three degrees below average, making it the coolest since 2005, even accounting for the heatwave.
These conditions made for slow sugar development while sunny days encouraged flavour ripeness. Winemakers were faced with the dilemma of harvesting grapes with ripe flavours but lower sugars and higher acidities than usual. Would they harvest on intuition, when the flavours were right, or by the book, on acid and sugar measurements? This proved to be the decision that would make or break the vintage. Those who followed the recipe spoilt the broth.
Jeffrey Grosset describes his decision to pick his Springvale vineyard in the Clare Valley three or four days early as "a bit controversial." He explains that "if we were picking on analysis we would have picked later, but the flavours were right." These fruit flavours tend to come early in the cool conditions of the very best years. "2009 was one of those special years," he says. Grosset compares the latter part of the season with the cool 2002 vintage but suggests that it's closer to 2005, although the finished wine has a level of acidity that he hasn't seen since the 1980s. He names 1985 as the closest comparison, "a cool year that's aged well."
The standout Clare Rieslings of 2009 are characterised by the classic cool season signposts of restrained alcohol, nervy lime fruit, fragrant lemon blossom and deep wells of minerality. Prolonged flavour development has produced great palate persistence and linearity. These are highly-strung, refreshing wines that promise great longevity.
In the warmer south of the Clare Valley, vineyards more advanced in their development called for special treatment following the heatwave. Diligent makers hand-harvested vineyards in multiple passes, marking out specific rows and even individual vines to be picked earlier. Some utilised different yeasts and cooler fermentation temperatures in an attempt to restrain bigger, more generous wines. "Some people fell into the trap of making Riesling as they would in any other year," explains Skillogalee winemaker Daniel Palmer, "and those wines show some early development."
The priority to pick earlier was even more pronounced in the Eden Valley, according to Grosset, who makes his "Mesh" Eden Valley Riesling with Robert Hill Smith. "The flavours were obvious and generous and even a touch tropical a week before they had reached typical sugar levels," he says.  Peter Munro, who makes Riesling from both regions for Leo Buring, describes 2009 as a classic season for the Eden Valley, with cool, even weather before and after the heatwave producing "rapier-like acidity and fruit intensity to go with it."
Eden Valley vintages are displaying more seasonal variability in recent years, according to Yalumba winemaker Louisa Rose, who likens the late-ripening 2009 vintage with classic vintages of the past; quite the antithesis of the early 2007 and 2008 seasons. "The 2009s are a bit finer than other recent vintages, with good natural acidities and lovely flavours," she explains. These are wines of profound purity, lifted perfume and incredible longevity; the equal of all but the greatest 2002s.
Grosset advocates that 2009 was not a year where a maker in either region would want to be working off analysis or recent history. With no rain threatening the end of harvest, makers had the luxury of picking virtually as late as they desired. This proved to be a mixed blessing, with some waiting for sugar levels to rise to usual levels and consequently producing wines lacking in tenacity, displaying overripe flavours of tropical fruits.
These abominations are not to be confused with the medium-dry and medium-sweet Rieslings increasingly establishing a presence in the Clare and Eden Valleys. Each vintage brings new examples of these lower alcohol wines, typically with 15-40g/L of residual sweetness, picked earlier to emphasise lime and green apple flavours, higher acidity and more structured minerality. There's nothing new in these styles, established here by the famous Leo Buring Spätleses of the early 1970s, to this day some of Australia's most age-worthy Rieslings.
The challenge for the revival of this style in Australia lies in its proper communication, and a number of makers have been remiss in providing any indication of style on the label. "I do worry that we as an industry are confusing the consumer because we've been going on about dry Riesling for a long time," says Louisa Rose, whose highly successful medium-dry Pewsey Vale 'Prima' Riesling is explained clearly in words on its back label. Leo Buring's new Medium Sweet Riesling sensibly provides identification in its name, as well as featuring The International Riesling Foundation Riesling Taste Profile. This clever graphical scale places the wine on a continuum of "dry", "medium dry", "medium sweet" and "sweet," according to perceived sweetness based on sugar and acidity.
The 2009 Clare Rieslings of "KT and the Falcon" span the full range from dry to medium dry and medium sweet, with residual sugars printed on the back labels."If we're trying to capture the market's attention with Riesling as an industry, we have to offer some diversity and try to present it in all its guises," explains maker Kerri Thompson. As with all sweet wines, the key to this style is more about acidity than sweetness, making the structured minerality of the cool 2009 season the ideal framework in which to present these early-harvest sweet styles.
The best of the 2009 Clare and Eden Valley Rieslings are classic cellaring wines. Discerning buyers will be rewarded with some of the most compelling wines of the decade. Not to mention some of the best value.
Stelzer's pick of the'09s
Grosset Polish Hill Riesling, Clare Valley (20/20)
Every ounce of purity you'd expect from this famous vineyard, but with structured minerality that drives deeper than ever. There's not a nuance of deviation from start to finish and it lingers for so long it's almost eerie. One of the great vintages of all time.
2016-2029; £17.95; Lib
Knappstein Acland Vineyard Watervale Riesling, Clare Valley (19)
Fine-spun and feminine, one of the most delicate wines of the vintage, laced with lime blossom perfume and marzipan over a bed of talc-like minerality. It has an internal harmony that will sustain it for the long-term.
2014-2021; £10.99; Maj
Mesh Riesling, Eden Valley (19)
Absolutely thrilling. Restrained and reserved, speaking more of slatey minerality than lime blossom and Granny Smith apple fruit. Profound length, structured frame and great longevity.
2015-2024; £12.95; Negociants UK
Mount Horrocks Cordon Cut Riesling, Clare Valley (19)
A grand vintage for the king of Australia's sweet Rieslings, it oozes with ginger, marmalade and rhubarb flavours. Immensely complex, with penetrating acidity and relentless persistence.
2010-2020; £17.95; P&S, Slp, Swg
Grosset Springvale Riesling, Clare Valley (18.5)
A blizzard of lemon blossom, Granny Smith apples and fresh limes. Pristine, tightly-coiled and long-lived. Springvale edges ever closer to Polish Hill.
2015-2021; £15.95; Lib
KT and the Falcon Peglidis Vineyard Watervale Riesling, Clare Valley (18.5)
Concentration and finesse coalesce in pear and apple flavours with lemon and lime zest. Fine river pebble minerality ripples through the core and streams out long into the finish. Ready to go.
2010-2019; £16.99; BBR
Mount Horrocks Watervale Riesling, Clare Valley (18.5)
Great texture built on fine minerality and well-gauged phenolic structure. Refreshing perfume of lemon, lime, pear and apple. The palate builds in concentration and vitality. Give it time.
2015-2023; £14.95; Noel Young, Swg
Skillogalee Riesling, Clare Valley (18.5)
A classic bouquet of lime, lemon and green apple with hints of lemon honey tea. Energetic and fresh, with an uprising of minerality that explodes from beneath.
2010-2016; £10.99; BoS, Nid, SAu, AWO, Evy, GNW, FWC, Luv, Bth
O'Leary Walker Watervale Riesling, Clare Valley (18)
Everything you'd expect from this pristine label, plus a touch of aniseed and a razor-edge of acidity and underlying minerality that infuse it with great longevity. Value-for-money at its finest.
2010-2021; £8.50; Fortitude Wines
Pewsey Vale Vineyard Prima Riesling, Eden Valley (18)
Medium-dry, evocative and exotic, meshing lime with juicy white peaches and cinnamon spice, all held in line by an acid backbone that will keep it upright for decades.
2010-2029; £10.99; Negociants UK
Pikes Riesling, Clare Valley (18)
The twenty-fifth consecutive release is blessed with crunchy apple and vivid lemon and lime fruit. Mouthfilling minerality and superfine acidity.
2010-2019; £12.25; Ced, SHJ
Tim Adams Riesling, Clare Valley (18)
Highly-strung, fine, zesty lime, green apple and pear meet nutmeg and cloves. As intricately crafted as ever. Great value.
2010-2020; £8.99; Tes
Knappstein Watervale Hand Picked Riesling, Clare Valley (17.5)
Delicate lemon blossoms suspended on a fine web of minerality. Elegantly poised, with a flourish of crunchy apples and a long finish.
2010-2017; £8.99; Maj
Pewsey Vale Vineyard Riesling, Eden Valley (17.5)
Exuberant, expressive and loaded with red apple, pear and lemon blossom fruits, this is a fractionally riper style and it's perfectly suited to drinking now.
2010-2014; £9.99; Negociants UK
St Hallett Riesling, Eden Valley (17.5)
The greatest vintage for this label to date, and one of the longest-lived. Lifted lemon and peach blossoms; pristine, clean, zippy palate and fine, lingering acidity.
2010-2019; £8.99; Bib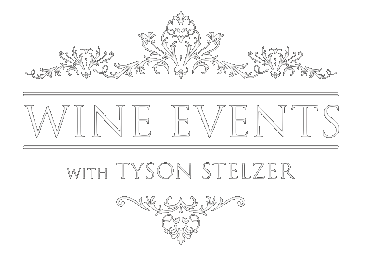 We'd love to add you to our list of friends so you're first to receive updates on all our upcoming dinners, tastings, tours, articles and books.