This article first appeared in Salt, Summer, 2012
Tyson Stelzer
How many Queensland wineries could you name? Most locals might have difficulty listing more than a handful. It may come as a surprise that the sunshine state is now home to no less than 177 wineries.
More than two-thirds of Queensland's vineyards are located in the Granite Belt, high on the plateau that traces the border between Queensland and New South Wales. This is the source of fruit for many Queensland wineries, including some located around Toowoomba, Brisbane, the South Burnett and Sunshine Coast.
The Granite Belt is Queensland's most celebrated vineyard turf, and for good reason. Glance at a map of the vineyards of the world and you'll notice an interesting pattern: virtually all of the winegrowing regions in the southern hemisphere lie at latitudes greater than thirty degrees south, and in the northern hemisphere, above than thirty-five degrees north. At just under twenty-nine degrees south, the Granite Belt is an outlier, qualifying thanks to its altitude, rising above Queensland's humid, subtropical climate thanks to elevations of some 700m above sea level – and in some cases above 1000m, ranking among the highest vineyards in the country.
Symphony Hill Wines sources fruit from the highest vineyard in the region, at an altitude of up to 1050m near the township of Ballandean. According to winemaker Mike Hayes, these sites are up to four degrees cooler than other regions in the district. "That's equivalent to the difference between Coonawarra and the Riverland in South Australia," he points out. "And that's a huge difference!"
It is this diversity that makes the Granite Belt such a dynamic place for grapegrowing. Such is the variation in altitude and orientation that each vineyard could almost be considered its own unique subregion. For this reason, the more than fifty-five wineries of the Granite Belt have nurtured a focus on a diverse selection of less common grape varieties. While the Hunter has semillon, the Barossa is famous for shiraz, Margaret River is known for cabernet and the Clare for riesling, there is no single variety on which the Granite Belt can hang its winemaking hat. And there probably never will be.
Symphony Hill embarked on a monumental experiment of planting forty-seven alternative varieties. Six years and dozens of tiny tanks later, the best results are coming from petit verdot, sangiovese, lagrein, souzão, carménère, montepulciano and nebbiolo. Not far down the same road, Hidden Creek is doing good things with tempranillo and talking about planting saperavi and barbera. Continuing further down the hill, Tobin Wines is pinning its hopes on merlot, while Golden Grove Estate is keen on malbec and has high hopes for nero d'avola.
Further north, toward the town of Stanthorpe, Kominos Wines has a focus on shiraz and hopes to import malvesia. Ridgemill Estate is excited about the prospects for albariño and vermentino. For the Granite Belt's most famous producer, Robert Channon, the varieties are pinot gris, shiraz, cabernet, chardonnay and petit verdot and, of course, verdelho, the variety showing the most promise across the region.
The Granite Belt launched its Strange Bird Alternate Wine Trail to put the focus on its eclectic range of lesser-known varieties. The initiative has proven to be the most successful stroke of marketing genius in the region's history, with visitors literally flocking in to discover these "strange birds". Nonetheless, the mainstream varieties of shiraz, cabernet sauvignon, chardonnay and merlot still comprise almost two-thirds of the Granite Belt's plantings, and verdelho represents a mere five percent.
The Granite Belt may be Queensland's most successful viticultural region, but this by no means makes it an easy place to grow grapes. Ewen and Elissa MacPherson established Symphony Hill vineyard as the highest in the district and at such an altitude, the block has at some time recorded a frost in every calendar month of the year, and snow in most winters. Occasionally, like this year, it can even snow well into spring. Bushfires tear through from time to time. The soil is sandy and infertile. It's wet in summer and dry in winter (and vines would sooner have it the other way). As far as premium grape growing is concerned, it's a tough game up there.
But Ewen would have it no other way. "In Queensland, you need to get altitude to make great wines," he explains. Alongside estates like Robert Channon, Boireann and Ballandean, Symphony Hill has played its part in taking Queensland wine to new heights. Ewen is working hard to break down the stigma surrounding Queensland wine. "People down south think that we've got pineapples rather than roses at the end of our rows!" he laughs.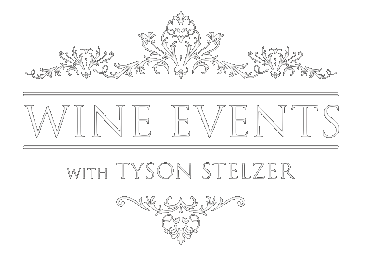 We'd love to add you to our list of friends so you're first to receive updates on all our upcoming dinners, tastings, tours, articles and books.