Taking Queensland wine to new heights: An hour with Ewen MacPherson
This article first appeared in WBM, 2008
Tyson Stelzer
In just seven years a Brisbane computer programmer, who admitted to being naïve about winemaking, went on to make the highest-scoring red wine at the Royal Sydney Wine Show. This is the story of Ewen MacPherson, the man who took Queensland wine to new heights.
From the very first day, it looked like there was no chance of success. When Ewen and Elissa MacPherson left their Brisbane home in 1996, intent on making super-premium Queensland wines (at super-premium prices) they knew nothing at all about soil or climate. They chose a forty acre block in Stanthorpe simply because it looked pretty and had a high altitude. Very high. The highest in the district, in fact.  And, bar one or two, the highest in the country.
At such an altitude, this block had at some time recorded a frost in every calendar month of the year, and snow in most winters. Bushfires tore through from time to time. The soil was sandy and infertile. The region was wet in summer and dry in winter. And it was, after all, in Queensland. As far as premium grape growing was concerned, the whole affair was a complete disaster. Or so it might have seemed.
But for this Baptist couple, someone upstairs was looking after them.
"It was damn good luck," Ewen told me from his Brisbane apartment overlooking the river. "When I bought it I was very naïve. It was only after I did a degree in viticulture that I learnt about things like climate and soil evaluations. One of my university assignments was to do the evaluations on my own property and it was then that I realised that I'd lucked it!"
Landing a premium block of land in a region that has struggled to build a premium reputation was just the first stoke of fortune in Ewen's endeavour. How would someone with no wine industry background line up an experienced winemaker prepared to commit to a marginal site in Queensland?
"When winemaker Mike Hayes heard what we wanted to achieve, he came to our house inBrisbaneand introduced himself," Ewen recounted. "He believed in the district and was waiting for someone like me to come along in search of super-premium wine quality. We only had to spend five minutes with Mike to know that he was totally passionate about wine."
And not only passionate, but very experienced. As a third-generation Stanthorpe viticulturist, Mike grew up between rows of vines. In the twenty-nine years since then, he has gathered experience in sixteen wine regions. His true love had always been Stanthorpe and in 1998 he came back.
Meanwhile, Ewen had been working the block for two years, and still there were no vines in the ground. A detailed soil survey comprising forty-five pits across the property had revealed the best locations for each variety and what soil amelioration was required pre-planting. Sorghum and canola were disced into the ground to improve soil fertility. "The soil was so sandy," he explained, "that our aim was to build a rich top soil in what looked like a beach to start with!"
These well-draining soils reached deep below the surface. "It's almost like open-ended hydroponics," Ewen quipped. In spite of this, he made it a priority to put in headlands and waterways to improve subsurface drainage. In a summer rainfall area, he wanted to ensure that moisture would quickly drain away from the vines. "We set out to make it the driest vineyard in the region," he explained. "The locals were scratching their heads asking if we knew what we were doing making it so dry. But that was the whole idea."
Having constructed a big dam on the property, Ewen utilised soil moisture meters to determine when irrigation was necessary. "We've never run out of water during the drought," he said. "The dam is massive – bigger than we needed, but we put it in before the moratorium on dams in the area, and it's proven to be a great asset for expanding the property."
After discovering how well-suited the site was for premium grape growing (and learning from the locals that it had been renowned for growing the best red table grapes in the district for some eighty years) Ewen purchased 160 acres next door and 200 acres across the road.
"We are our own little microclimate here," he explained. "At 1000m, we are a couple of hundred metres above thetownshipofBallandean, which makes us up to four degrees cooler than other regions in the district. That's a huge variance – equivalent to the difference between Coonawarra and the Riverland. Our Cabernet comes off almost a month later than theClareValley, which shows just how cool it really is up here."
Frost is an ongoing challenge in this cool site, and is countered with an overhead sprinkler system linked back to temperature and humidity sensors. "I never trust them," Ewen admitted, "so we're always up at 4am in Spring for nervous tours around the vineyard!"
Ewen describes the weather every year as "weird". This year the mean January temperature was sixteen degrees and there was a frost in mid-April for the first time. In 2006 it snowed in November, wiping out three-quarters of the crop. And when it's not the weather, there are other challenges facing the site. In 2002 a bushfire tore through the property. "It was very scary," he recounted. "It sounded like a road train coming down the hill." The overhead sprinklers saved the vineyard, although the local fire trucks drained half the dam in protecting neighbouring properties.
Ewen regards the challenges of managing a marginal site as crucial for premium wine production. "The drought has had a good effect on viticulture for us," he said. "To make great wine you have to stress your vines between fruit set and veraison."Berrysize is set during this period as cell production ceases after veraison. "So if you can cause a mild water stress within that period and slow down growth, you end up with smaller berries. This is a fundamental priority for us in creating better wine."
Crop thinning of green bunches during veraison is also important. "Then we go against what I learnt at university and what all the experts say and we actually do a late thin as well," he said. "Everything you read says it makes no difference to wine quality – you either do it at or before veraison or not at all. But we did a trial in which we split our Cabernet block in half and thinned it all down to three-and-a-half tonnes to the acre at veraison and then in mid-March we thinned half of the block down to two-and-a-half tonnes. The wine quality was significantly better in the block that was thinned twice."
Ewen is quick to admit that not everyone subscribes to this view, but "the great thing about the wine game is that people have passionate views which don't necessarily agree, and that's all the fun of it."
He describes himself as a "totally passionate wine drinker" who set out to make it his life goal to make beautiful wine. Naïve about the process, he set about reading as much as he could get his hands on and inviting experts from around the country to visit. "I wanted to really pick their brains so I could minimise mistakes in the process."
A South Australian soil scientist completed the initial soil analysis and, years later, Brian Walsh and the Yalumba team assisted with Viognier production. "I had the privilege of being invited to taste our Viognier alongside Yalumba's with Louisa Rose and Brian in their tasting room," he said. "They were so supportive and happy to assist with any questions over the phone." Louisa encouraged Ewen to try wild yeast, ultimately leading to Symphony Hill's Wild Child Viognier. In the early years, winemaker Mike Hayes let the barrels ferment under the stars, so as not to be contaminated by cultured yeasts in the winery. "He had trouble sleeping at night with his babies outside!" Ewen grinned.
It's been courageous experimentation such as this that has underlined Symphony Hill's pursuit of quality. Without a clear impression of which varieties might perform best in their unique site, they embarked upon an extensive trial in 2002 in which twenty vines each of no less than forty-seven different varieties were planted.
"We looked at all the mainstream varieties, as well as many that are almost unknown inAustralia," he said. The most successful alternative varieties were Sangiovese, Nebbiolo, Lagrein, Souzao, Carmenere and Montepuciano. The least successful was the Italian variety Picolit. "Thank God it was just a small trail!" Ewen exclaimed. "We had been hoping to plant twenty acres for dessert wine production but we got about one berry per vine!"
The trial also included a comparison between different clones. Ewen was particularly interested by the diversity of performance in Pinot Noir clones. "Within three different sets of twenty vines, all sprayed the same way, one was full of disease and the other two were totally clean!" he said.
Despite a rapidly growing interest in alternative varietals in the Granite Belt, Ewen is quick to emphasise that the mainstream varieties are performing well. Symphony Hill's web site claims that the company specialises in Cabernet Sauvignon,Shiraz, Pinot Noir, Verdelho, Chardonnay and Viognier. Which in itself raises questions about how a young, small company can market such a wide portfolio of varieties.
"Everything sells out every year, so we don't have any problem," Ewen explained. Symphony Hill's primary market isBrisbane's top restaurants, and the wines are currently listed in some 140 restaurants across south-eastQueensland.
"In this market it helps to have a diverse portfolio," he pointed out. "We drive toBrisbanea lot to promote our wines, and we often ask chefs and owners where the hole is in their wine list and then offer to fill it. Many restaurants are keen to list something that's different."
Such success for a youngQueenslandwinery is impressive in itself, but all the more so given that four of Symphony Hill's wines retail for $45 and two for $65. Ewen's response is that, "like any state, Queenslanders are very parochial and almost all topQueenslandrestaurants have pressure from their customers to have at least oneQueenslandwine on their list."
He admits that there is still a stigma surroundingQueenslandwine. "People down south think that we've got pineapples rather than roses at the end of our rows!" he jokes. But the perception ofQueenslandwine is no laughing matter for Symphony Hill, who regard their position more as an opportunity than a hindrance. "In an established region, we would probably have to work harder to be noticed," Ewen suggested. "Another Coonawarra Cabernet on the market would be harder to push than a wine of similar quality from the Granite Belt. We have the opportunity to be the first to do it here."
"I like to think that the Granite Belt is the new world within theNew World. It's interesting that many Aussies have the same attitude toward the Granite Belt that the French have traditionally had towardAustralia."
But that's changing, and wineries like Symphony Hill are appealing to a new generation of consumers who are keen to try something new. "We're not pretending to be an old-fashioned, traditional, iconic winery from down south," Ewen explained. "We're new kids on the block, we're very proud of what we're doing and we're seeking a market that's attracted to that."
And it's a recipe that's beginning to work further afield. On the morning that I caught up with him, Ewen had just received his first order fromChina. "I've heard the term 'spread the risk' but I'd prefer to say 'spread the opportunity'," he told me. "We've had very strong cellar door sales, a very successful wine club, as well as a lot of success with corporate work and festivals, and we're ready to take the business to the next level." He is beginning to speak of taking in an investor in order to expand the business.
It's a business that has come a long way in the short time since Ewen and Elissa moved to the Granite Belt. "Our dream was to sit down one day and drink a glass of my wine and say, 'Bloody hell, I made that,'" he said. And that day came sooner than he expected, when his 2003 Reserve Shiraz took out the first ever Queensland gold medal at the Sydney Royal Wine Show, ranking as the top scoring red wine of the show.
Symphony Hill has takenQueenslandwine to new heights. In Ewen's words, "inQueensland, you need to get altitude to make great wines."
Elissa MacPherson came up with the inspiration for the Symphony Hill label after what she describes as a 'Sound of Music' experience in their idyllic bushland property. The name evokes the symphony of life, an interaction with nature and a passion for food, wine, friendships and music.
'Danying' is Symphony Hill's Shiraz Cabernet blend, named after Ewen and Elissa's adopted daughter from India. The name means 'singing bird' and the grapes for the first vintage were picked while they were inChinaadopting her from an orphanage. "The wine is a celebration of her life and ten percent of the sales go to support Asian orphans through the group Asian Kids in Danger," Elissa explained. "It's become a sentimental wine for us, but we have to be careful when we tell the story at the cellar door that we don't manipulate people into buying it just because it's for the orphans!"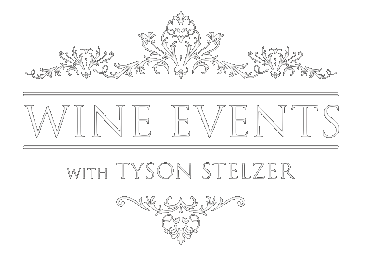 We'd love to add you to our list of friends so you're first to receive updates on all our upcoming dinners, tastings, tours, articles and books.