This article first appeared in Style Magazine, August 2008
Tyson Stelzer
Shiraz: old-fashioned or new-fangled? Tyson Stelzer unveils the latest trends.
A surprising new statistic was announced last week: Queensland is no longer just the XXXX and Bundy capital, now it's the Shiraz state as well. Queenslanders are drinking more wine than Victorians and – before anyone raises the binge drinking alarm – that's not just more wine by volume but also by value.
Victorians may make snide remarks about uncultured Queenslanders, but there is now more attention to fine wine in this state than ever before. Long gone are the days when there were snickers about a guy caught with a glass of wine in public– now it's the thing to be doing.
And the wine to be doing it with this winter is Shiraz. It's always been Australia's most famous red, but it's starting to be overlooked in the wake of the rise of new varieties from places like Italy and Spain.
I recently spent a week tasting Shiraz in the region that has done more for its reputation than any other in the country, and I'm pleased to report that Barossa Shiraz is certainly in a purple patch.
The new catchcry of the custodians of this precious resource is subregionality – the question of whether Shiraz from one part of the valley tastes different to that from another. The hills around the valley are higher and cooler than the valley floor, producing a more elegant, spicy style than the warmer, richer black-fruited wines from lower reaches.
Many of the Barossa's highly-sought-after cult wines fall into the latter category, and rightly so, provided they are made with balance and care. Australian Shiraz can certainly impress at high levels of alcohol and with lashings of oak, provided the fruit concentration is sufficient to keep everything in balance. These are styles emerging from throughout the valley, and particularly in the north and the west.
But don't let full-bodied power seduce you away from makers who are pursuing more restrained wines with spicy, peppery red fruit flavours and refined structure. In the Barossa, these wines tend to come from the foothills and the Eden Valley. They will reward cellaring and are particularly suited to food matching.
Shiraz was the grape on which Australian wine first built its reputation. Current trends indicate that it will remain the powerhouse of the industry. Keep it in pole position in your entertainment schedule.

Tyson's Picks
Yalumba Barossa Shiraz Viognier 2006, $20
This is to wine what Grant Hackett is to the pool: super-tuned and streamlined but with enough energy to leave everything in its class for dead. (Widely available)
Dutshcke St Jakobi Single Vineyard Barossa Shiraz 2006, $35
If Greg Inglis were a wine, this would be it. Effortlessly powerful and larger than life but nimble enough to change direction in a split second. It will leave you wondering what just happened. (Dan Murphys, Wineaway)
Turkey Flat Shiraz 2006, $40
Drinking this wine is like being in the driver's seat of an Audi R8 on a windy coastal road – without your wife in the passenger seat. Sheer power and control. (Widely available)
Torbreck The Gask Eden Valley Shiraz 2006, $75
This is a brilliant peppery, spicy Eden Valley Shiraz from a small, single vineyard. Hill of Grace could be described in exactly the same words. (Widely available)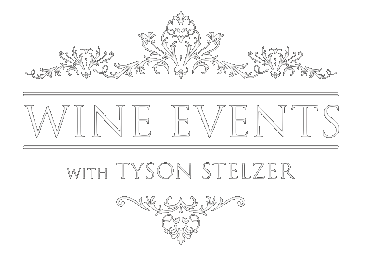 We'd love to add you to our list of friends so you're first to receive updates on all our upcoming dinners, tastings, tours, articles and books.