The Wine Fridge Explosion
This article first appeared in James Halliday's Wine Companion, 2012
Tyson Stelzer
Wine fridges have never been more popular. And it's never been more tricky to choose the right one.
First came the oven, then the refrigerator, the microwave, the dishwasher, the coffee machine and
now it's the wine fridge. The latest built-in appliance to become standard kit in eight out of ten high-
end kitchen installations.
When Jean-Marie Simart first imported Vintec and Transtherm wine cabinets thirteen years ago,
he sold less than one a week out of his garage. Now he's the director of the biggest wine cabinet
importer in Australia, responsible for three-quarters of the estimated 15,000 cabinets sold across
the country every year. The wine cabinet explosion is upon us and the big black box is no more,
making way for sleek lifestyle units with big glass doors and wooden shelves. The choice is vast –
Vintec and Transtherm alone offer more than forty models – and choosing the best one for your
needs is complicated, because useful information is thin on the ground.
Where to start? Buying a wine cabinet is like buying a car. First decide what you want to use it for,
how far you intend to drive it, how much power and space you'll need, then do plenty of research
and shop around.
Your local department store is a logical starting point, but don't expect all the answers. My local
Harvey Norman was helpful in showing me different colours of finish, numbers of shelves and
internal lighting. But when it came to the crucial question of whether they ran on compressors or
thermoelectric systems (the wine cabinet equivalent of asking a car salesman if the latest model
has a petrol or electric motor) he had to phone the distributor. And when I asked why the stated
electricity consumption was the same for every Vintec cabinet, whether it held 40 bottles or 170, the
answer (after a few more phone calls) was that they all use the same compressor. Which, it turns
out, they don't.
Buying a wine cabinet is not like buying a refrigerator or a television. They don't all operate the
same way, you can't compare every brand in one place, they don't tend to display the convenient
Energy Rating Label that provides a basis for comparison of other appliances and the most important
elements of their operation are invisible to the eye. Reliable long-term wine storage requires a
stable, low temperature, adequate humidity and protection from light and vibration – and not
every wine cabinet ticks every box. The good news is you needn't fork out for the most expensive to
ensure your wine is kept in the best condition.
Which wine cabinet is right for you?
Do you want a wine service fridge to keep bottles at hand at the right temperature to drink, or are
you looking for a cabinet that will sustain your wines under optimal cellaring conditions for years or
even decades? This is the most important question, according to Craig MacPhee, who has imported
EuroCave cabinets for ten years. The service fridge, which MacPhee dubs "the instant gratification
cabinet," is a very different device to the cellaring cabinet, offering multiple temperature zones,
keeping sparkling and white wines cooler than reds, but unable to maintain the temperature stability
or sufficient humidity required for long-term storage.
1
Wine Companion Magazine
Tyson Stelzer
For the best of both worlds, the ultimate decadence would be three cabinets set to different
temperatures for sparkling, white and red wines, but this would prove expensive to purchase and
to run. More sensible to favour optimal cellaring conditions over serving temperature, since it only
takes a few minutes to chill a white in the freezer or to warm a red on the bench.
Capacity
From ten bottle micro-fridges to 4,000 bottle walk-in cellars, wine cabinets come in every size. The
most popular hold up to forty bottles, but let's be honest: a cabinet the size of a bar fridge might be
convenient for keeping wines on hand under the kitchen bench, but even superhuman willpower will
never keep a meaningful number of bottles there long-term. If you're serious about cellaring you'll
need a larger cabinet.
Do the maths. Cellaring wine for ten years and drinking a bottle every week calls for a capacity
of 520 bottles. That's a mighty big cabinet, but 150 bottles is a good start. "That's a manageable
capacity that looks nice in a living area," suggests MacPhee. "And you don't need to be besotted
with wine to enjoy that!"
Many wine cabinets quote a capacity in standard Bordeaux bottles, but Burgundy, riesling, magnum
and the many modern bottle shapes significantly reduce capacity. To account for such variation, one
EuroCave cabinet quotes a range of 118 to 167 bottles. "It's very important that you see the cabinet
with the bottles stacked, to avoid making a misinformed decision," suggests MacPhee.
Wine cabinets with fewer fixed shelves facilitate tighter packing and up to forty percent greater
capacity than more shelves or sliding shelves, making for a trade-off between space and ease of
access. Jerry Kitchener spent months stacking dozens of bottles on his lounge room floor when he
designed his range of Kitchener wine cabinets, which offer impressive capacity for their size and
price.
Budget
Wine cabinets are more affordable today than ever. EuroCave offers its top multi-zone unit for
$3,000. "Years ago it was $4,000," says MacPhee, who puts the price drop down to the value of the
Australian dollar and increased scale of production. Prices vary from the cheapest $150 Chinese
cabinet to a $36,000 Transtherm walk-in cellar hand made in France, with the sub-$4,000 category
most popular.
A useful comparison is the price per bottle (cabinet cost divided by capacity), as little as $8.40 for a
Kitchener for 237 bottles to more than $100 for each of 38 bottles in a Miele. In general, for a key
brand like Vintec, EuroCave or Kitchener, budget $20-$30 per bottle.
Running costs
Comparing the running costs of wine cabinets is an elusive game. If electrical consumption is quoted
at all, it tends to be measured at the factory, which may be in any number of European countries,
China, or Australia. Efficiency depends heavily on ambient conditions, how often it's opened and
how full it's stacked, so any attempt at comparison between stated specifications of different brands
is meaningless. Until such time as someone conducts an independent test on different units under
2
Wine Companion Magazine
Tyson Stelzer
the same conditions here in Australia, the best guide is that an average unit will cost about $80 per
year to run, similar to a domestic refrigerator. A wine cabinet runs at a much higher temperature but
glass doors are notoriously inefficient insulators, making solid door cabinets much more economical.
Kitchener's Australian made Peltier range reduces running time thanks to very thick insulation and
solid doors.
How they work
Most wine cabinets run on a compressor system similar to a domestic refrigerator. This has a drying
effect, so the best units employ a system to rehumidify the air. Compressors are normally mounted
on small rubber shock pads to absorb vibrations.
Thermoelectric systems utilise an electrical chip called a Peltier for cooling. With no moving parts
besides a circulation fan, Peltiers are vibration-free and less prone to stripping humidity from the
air. They're not as powerful as compressors, so are more commonly found in smaller fridges. The
exception is Kitchener's Australian made Peltier range, which uses thick insulation and solid doors to
make Peltiers effective for up to 430 bottles.
What to buy
The ultimate budget solution is a 24 bottle Dome cabinet (www.hegroup.com.au), with a retail price
of $300 and often half price at Target. Running on a Peltier thermoelectric system, these units hold
stable temperature and humidity. I've run a few for years and found no problem except a noisy fan.
I've heard some reports of these units dying prematurely, but $150 is a good buy even if it only runs
for a few years. The importer has advised that Target hasn't ordered in 18 months, so look for old
stock.
For a stylish unit with timber shelves, I've found Vintec V30SG (www.vintec.com.au) to be a quiet
and reliable little unit for 30 bottles, though its list price of $850 isn't cheap. It's readily available in
many appliance stores, so look for specials.
For a capacity of 124 bottles, the French-made EuroCave 1125V (www.macphees.com.au) is a good
buy at $2700 and looks impressive with its full-size glass door. If money is no object, the ultimate
EuroCave showpiece hides your cellar behind a hardwood exterior.
Kitchener cabinets (www.kitchenerwinecabinets.com.au) are only available direct, eliminating
wholesaler and retailer margins, making for particularly good value. The Kitchener Levanter 380
combines ultra-sleek looks with a massive capacity of 380 bottles at a purchase price that equates to
just $9 per bottle.
EuroCave and Kitchener are worth a call for good advice and there's every chance you'll speak
directly with owners Craig MacPhee or Jerry Kitchener.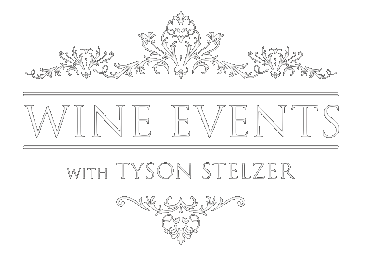 We'd love to add you to our list of friends so you're first to receive updates on all our upcoming dinners, tastings, tours, articles and books.