Torbreck back in the hands of its maker
This article first appeared in Spectator Magazine, 2008
Tyson Stelzer
Ultra-premium Barossa Valley winery Torbreck has been reacquired by winemaker David Powell.
Powell founded Torbreck in 1994 and built it up to a 70 000 case icon producer, but placed it into receivership in 2003 after a messy divorce from his then wife. It was purchased by Jack Cowin, the man behind fast-food outlet Hungry Jack's, with an agreement that Powell could buy the business back after five years.
"Jack was a great shareholder as he left us to do our thing and was prepared to put in what was required to get us over the line," said Powell, who remained in the role of managing director and winemaker. "But the opportunity to purchase the business back was important to me. It is something that I would like to pass on to my children some day."
Cowin has expressed interest in acquiring new wine assets but is yet to find anything attractive. At a time when Constellation has three Australian wineries on the market and Fosters is reviewing its wine assets, we can expect to see more Australian wineries changing hands in the near future.
Cowin said that he got "a good return" on Torbreck, which he purchased five years ago for AUD$6.5M and sold back for $25.3M. The purchase was made possible by a partnership between Powell and Peter Kight, proprietor of Quivira Vineyards & Winery in California.
"This partnership is a natural evolution of our shared winemaking vision, environmental goals and personal friendship," Powell explained.
"Peter and I are inspired by the idea that a wine should speak of both terroir and tradition. We are also passionate about maintaining the environment and ensuring that our properties are viable for future generations and so I look at this as an opportunity for us to collaborate with each other on many levels."
Quivira was the second winery in the US to be fully registered as biodynamic, although Powell doesn't consider this to be a priority for Torbreck. "We could probably get organic certification straight away if we tried," he said. "And while we are borrowing many principles from biodynamics, we don't intend to practice biodynamics to the full letter of the law. If we get hit with a tough season, I don't want to see my crop destroyed because I'm unable to intervene."
Powell's reacquisition of Torbreck this year corresponds with the completion of a new environmentally-friendly,1500-tonne winery, bottling line and administration centre. "Thank God it was ready in time for vintage this year!" Powell exclaimed. "If it weren't up and running we would have been right royally screwed!" The heatwave in the middle of vintage meant that he processed the same amount of fruit as 2006 but in half the time. Cooling equipment in the new barrel hall proved to be crucial for chilling hot grapes prior to crushing.
"It also gives me a great deal of pleasure to be able to say that we are now estate bottled," Powell said. "I have no doubt that it actually costs us more to bottle here than it does under a contract arrangement, but it is important to me that we now do this on our site."
The completion of the building projects and the reacquisition of Torbreck represent the end of two years of negotiations and planning. "It's been an exciting year for me on both fronts," Powell said. "Peter's involvement takes the pressure off us from having to worry about finances. Now I can finally get back to what I do best – making and selling wine!"
In spite of a tough outlook and slowing sales in the US this year, Powell remains upbeat about Torbreck's export prospects and reports strong growth in Japan, Hong Kong and China.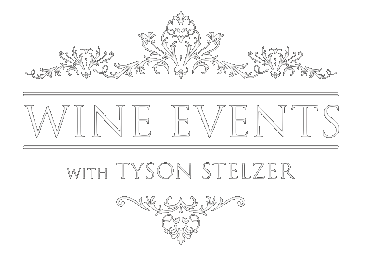 We'd love to add you to our list of friends so you're first to receive updates on all our upcoming dinners, tastings, tours, articles and books.