Tyson Stelzer's Australian Sparkling Wine Report 2016
It's my great privilege to present my first dedicated Australian Sparkling Wine Report.
With all of my writing, travelling and presenting on champagne, I am often asked if I ever choose to drink Australian sparkling wine. The answer is a resounding yes! All the time. Under $40 it's almost impossible to find a champagne worth drinking. Yet Australia produces a plethora of truly great sparkling wines in this space. And let's be honest, we can't all afford to pop champagne every night.
But there's a more important reason that I adore Australian sparkling wine so much that I devote a decent amount of my year to it. Australian wine possesses an inimitable personality, the essence of a rugged and harsh south land of ancient geologies, of icy latitudes and lofty plateaus. It is the story of terroirs more diverse and extreme than any other sparkling wine land, embracing the full sweep of contrast from the nervous tension of Jansz Vintage Chardonnay to the thundering exuberance of Rockford Black Shiraz.
My inaugural Australian Sparkling Report 2016 sets out to establish a benchmark as Australia's first comprehensive report dedicated exclusively to sparkling wines of all styles: méthode traditionnelle, charmat method, transfer method, blanc de blancs, rosés, proseccos, sparkling reds and moscatos.
At a time when the Australian sparkling industry has work to do in regaining its position in both domestic and export markets, this report serves to provide consumers and industry with an insight into Australia's finest sparkling wines of every style.
I have purposely avoided singling out just one sparkling wine of the year. The Oscars are not all about just one film. Every genre deserves its own recognition, so I have selected a sparkling wine of the year in each of four different price brackets as well as blanc de blancs, rosé, prosecco, sparkling red and moscato. In each category I have also showcased 10 or 20 runners up worthy of your attention this year. In all, reviews of almost 150 Australian sparkling wines from $11 to $350.
My Australian Sparkling Wine 2016 Hall of Honour acknowledges the most successful producers in this category. I have also included commentary around the top performing regions this year, sparkling wine closures, how sparkling wine is made, cellaring and serving sparkling wine and a glossary of sparkling wine terms.
I invite you to freely download my Australian Sparkling Wine Report 2016 and to share the love about great Australian sparkling wine by reproducing, forwarding and sharing it ad nauseam!
Cheers,
Tyson Stelzer.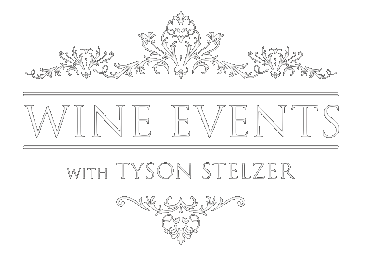 We'd love to add you to our list of friends so you're first to receive updates on all our upcoming dinners, tastings, tours, articles and books.